HOW HAS DIGITAL SIGNAGE CHANGED THE WAY WE VIEW ADVERTISING?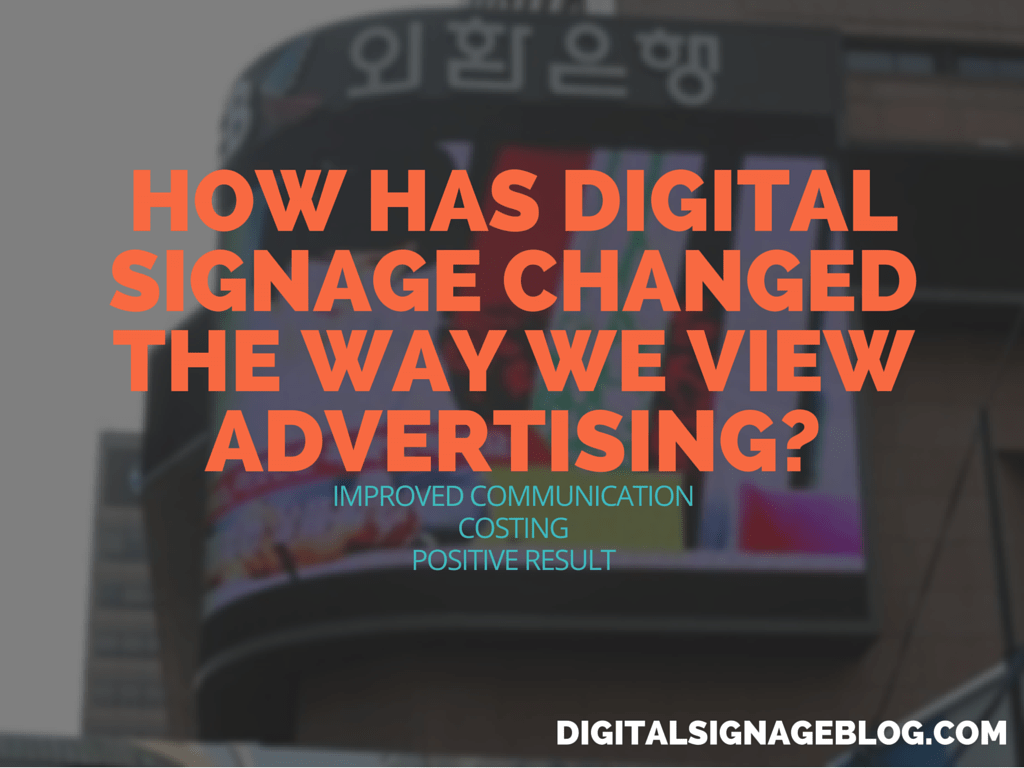 Over the decades it's easy to see how much of an impact advertising has had on our world; on the way we think; the way we buy and the way we decide how to do things. 
Television, radio and internet ads have changed and as the needs of the consumer has evolved, so have the ways that companies distribute them.
According to recent statistics, 70% of all mobile and tablet online actions lead to a conversion within an hour, so with this in mind advertisers have had to, for the most part, move away from traditional means of displaying their brand, products or services. Because of digital platforms, advertising has now given back the power to the consumer, who now has the required resources to decide what they see and hear.
So how has the Advertising World Changed?
Improved Communication
Advertising is communication. It has been used for years upon years, to showcase products, services and brands to potential customers. But with people becoming ever reliant on smart phones, tablets and portable devices, this method of communication has changed.
Signage is no longer a one-trick-pony – it's about information being shared in real time, which is relevant to both customer and company. This change has been boosted by the evolving technology people are relying on, which why interactive advertising is on the increase.
The traditional forms of advertising are becoming quickly irrelevant. This means that 2D, flat advertising in print media is dying. Now there are so many different forms of advertising and signage taking up people's attention, companies need to be able to communicate with their customers and have them communicate back.
The advantage to digital signage means that advertisements can be targeted to a specific group. Traditional, print advertising can only display one message at a time and the advertising company must then rely on someone being at the right place at the right time.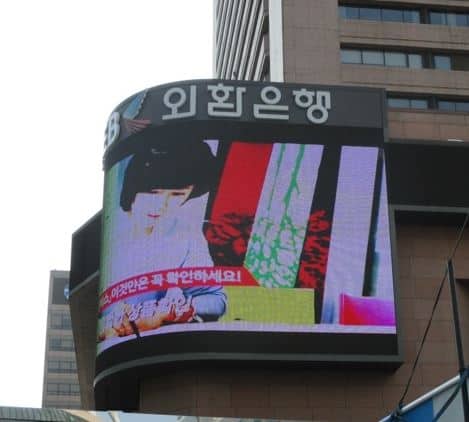 Costing
Digital Signage has also impacted the cost variations in advertising. Even though digital signage is a more costly option, it actually allows for a smaller budget overall.
Once the initial investment is made in digital signage, the cost to run and maintain these campaigns is relatively small. For example if you purchased solutions that need only one payment, your maintenance and ongoing costs will be virtually non-existent. So if you were to add up costing for traditional signs, which constantly require updates and re-prints, you can now see how digital signage is better for you marketing budget.
You can also find out instantly what is and isn't effective within your campaign. Capturing data based on interaction and analytics can be done in almost real time.
 Positive Result
As technology progresses, we will see the world of advertising change, the advertising will adapt as the needs of the customer evolves. Digital Signage is allowing advertising to target their audience, offer relevant content, and encourage interactive behaviours and all for less money than ever before.
ABOUT THE AUTHOR
Karen James is a Content & Marketing Executive for:  http://www.hawes.co.uk/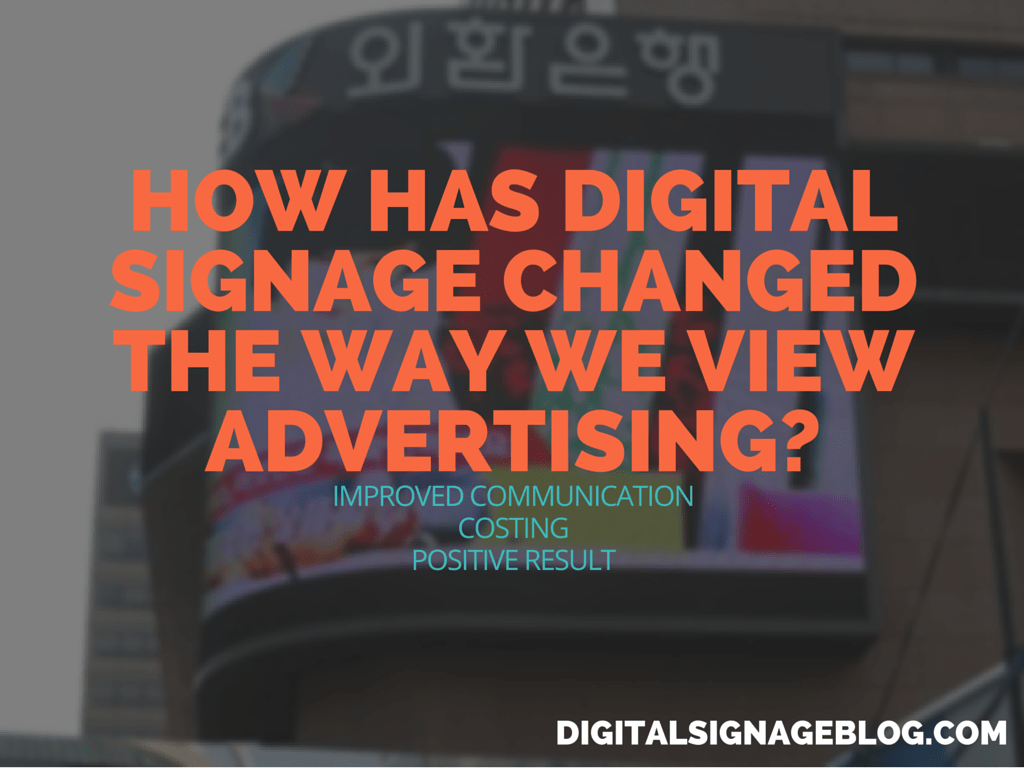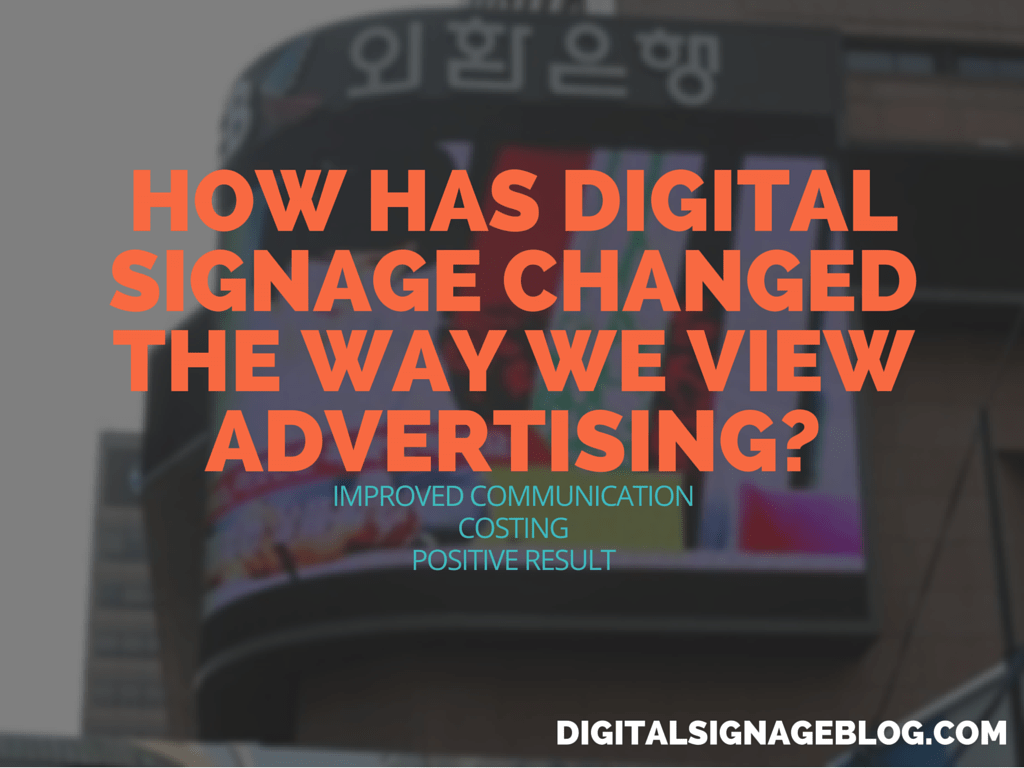 LIKE WHAT YOU'VE READ?
When you subscribe you will also join other Digital Signage readers who receive our content right in their mailbox. Good luck!