HOW HAS THE DIGITAL SIGNAGE INDUSTRY EVOLVED?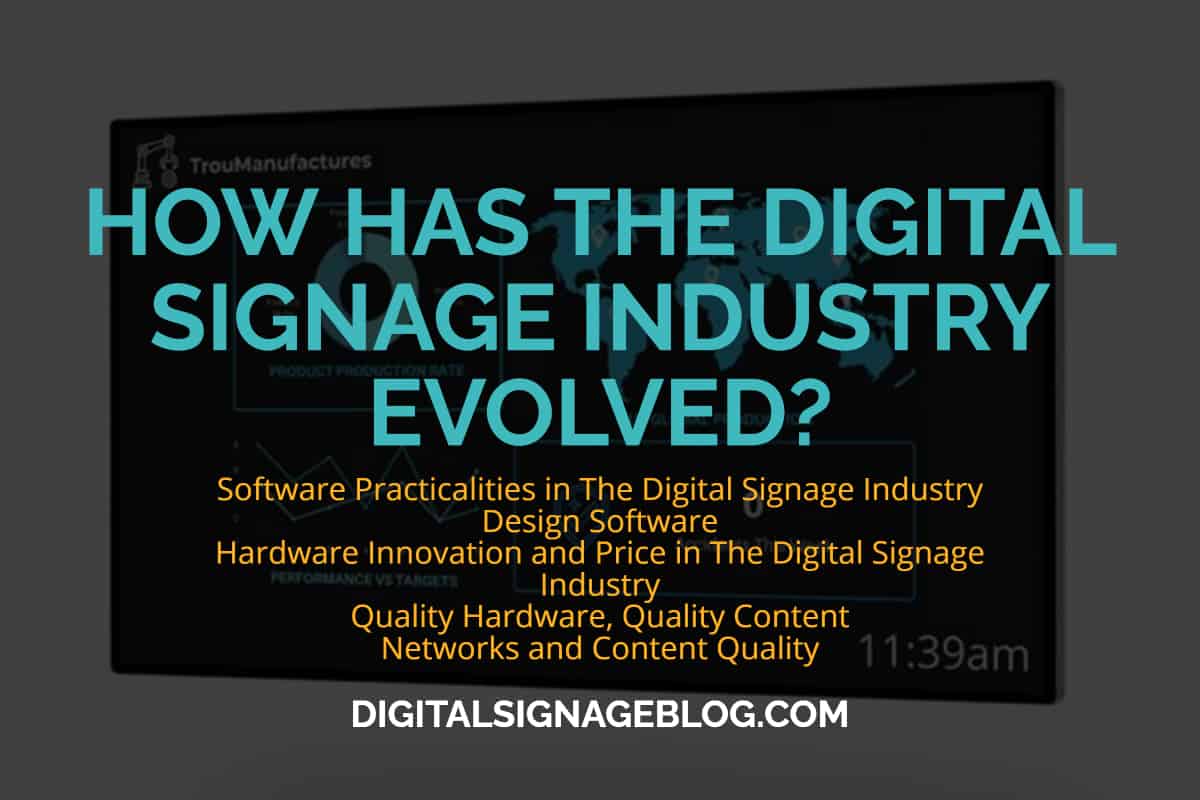 Technology is developing at a rapid pace. As a result, the digital signage industry has drastically evolved into a popular and widely used communication method. Digital signage hardware is constantly advancing, and digital signage software is becoming smarter. Consequently, visual display technology has influenced and benefited a wide range of sectors and continues to be adopted by varying businesses.
Digital signage has come far since its beginnings. The journey from traditional print signage to digital signage began in the 1970s when electronic stores linked televisions and VCRs to playback recorded messages and adverts. Since then, the ability to send a targeted message to a precise location at an exact time on an LCD screen has transformed digital signage into an unparalleled marketing tool.
This post looks at how the digital signage industry has evolved from software practicalities to quality hardware.
Software Practicalities in The Digital Signage Industry
Digital signage is a ground-breaking form of communication. Electronic screens present clear messages to the public concisely and reliably. While the oldest form of digital signage hooked VCRs to screens, this soon became VHS videotapes in the 80s and 90s and developed to DVDs in the late 90s and early 2000s. Following this, the modern signage industry evolved into carrying content on a USB stick. By plugging the USB into a screen, the portable content displays to the passing audience.
Yet, a USB stick has drawbacks. Users of this form of DIY digital signage experience a compromised content quality and tedious updating process, requiring travelling to collect the USB. A USB also lacks scheduling functionality.
In recent years, technological developments have revolutionised the practicality of visual display technology. A user can now control a sizable screen network from anywhere due to cloud-based software, increasing digital signage popularity.
Cloud-based refers to a solution that is web-based and allows users to manage content from one central dashboard. It also enables the ability to schedule and easily update displayed content.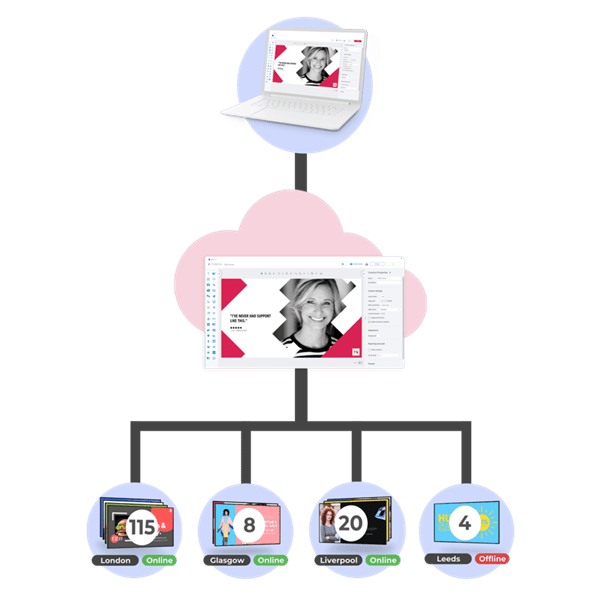 Design Software
Developments in design software have also evolved the digital signage industry. The growing range of design applications has widened the capabilities of users everywhere. Applications, like Canva, as well as online digital signage studios, allow anyone from absolute beginners to creative geniuses to produce well-designed and engaging content fitting to their brand without breaking the bank.
Design software has removed the generic format of signage and enabled customisation and personalisation, making it a critical marketing tool in advancing brand recognition and brand awareness. The content is both informative and entertaining, appealing to a vast range of customers.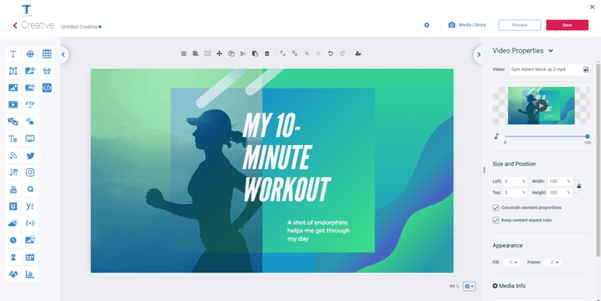 Hardware Innovation and Price in The Digital Signage Industry
When digital signage first entered the market, it was revolutionary and rare, and the adoption of new technology meant sizeable costs. Yet innovation in digital signage hardware has driven down prices, and affordability has driven up popularity.
Visual display screens once used cold cathode fluorescent lamps (CCFLs) for backlighting to illuminate images on-screen. CCFLs were cheap, but the power usage was inefficient and expensive (not to mention bulky!).
Today, visual display technology has advanced critically. Light-emitting diode (LED) backlit technology is now commonplace. While CCFLs burn out and get particularly hot, ramping up upkeep costs, LEDs do not. LEDs also provide backlighting for liquid crystal display (LCD), the flat panel display showing the content.
LCD screens have revolutionised digital signage; they require much less power and offer uniform brightness levels. This control has driven down costs and increased hardware efficiency and sustainability. As a flat panel, their thinness and lightness also increase their location potential, improving reach.
Additionally, outdoor screens and those in window displays can automatically dim on cloudy days or at night, reducing carbon emissions and demonstrating how far signage has evolved from a generic TV screen box. As the cost of this technology lowers and ROI increases, digital signage has become crucially affordable for most businesses.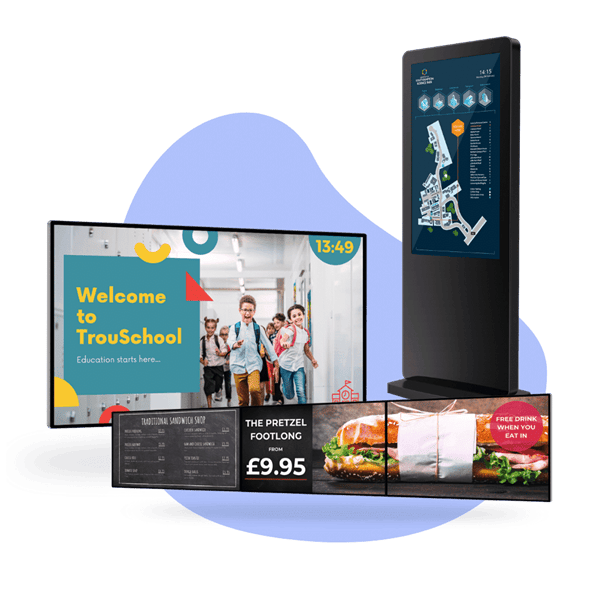 Quality Hardware, Quality Content
When the digital signage industry-first erupted, solutions often used non-commercial-grade televisions connected to DVR players. Yet, using these for a commercial purpose triggered regular breakdowns due to unsupported constant playing for long periods. Technological evolution solved this problem with media players designed to withstand extensive usage.
Additionally, LED-lit LCD screens have increased the quality of hardware and, hence, content, producing seamless and clear-cut images and videos, heightening content impact and effectiveness.
These developments in the power and quality of digital signage hardware have enabled an improvement in content. The enhanced signage hardware allows for more advanced display content from 4K displays to video walls.
Quality hardware also includes the uptake of touchscreen signage. Touchscreen capabilities have evolved within the digital signage industry, providing a necessary solution to increasing interaction between an organisation and their stakeholders. This interactive technology would not be possible without evolution in signage hardware.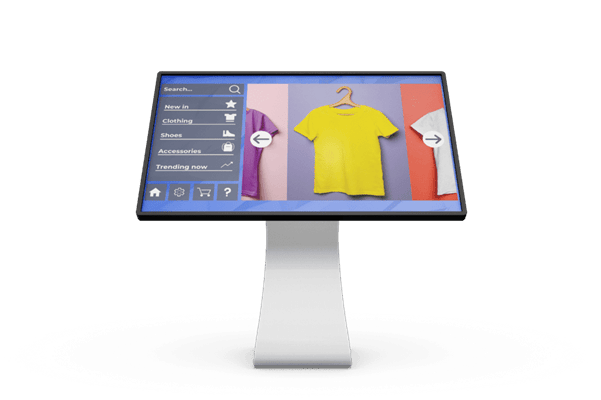 Networks and Content Quality
With developments in digital signage hardware and software, the need for a strong internet connection has also evolved. 4G wireless internet connection is now widely used throughout the digital signage industry. Cloud-based solutions rely on the internet for content; the better the internet connection, the faster content can download, the smoother it can run, and the quicker live data can update.
Developments in wireless networks have revolutionised the quality of content and the number of displayable widgets on digital signage, for example, live video streaming, live weather, and live data dashboards.
While 4G has experienced success, the digital signage industry continues to evolve. Recent network developments in 5G enable greater access to superspeed communications and downloads. These enhancements will overcome the connection problems 4G experiences when multiples people using 4G surround the signage. 5G will further the ability of digital signage to offer complex applications and high-quality live streaming. The quality of digital signage will, therefore, continue to grow and thrive.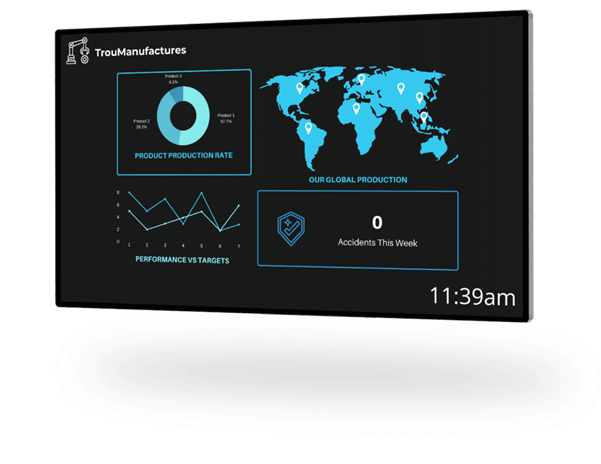 LIKE WHAT YOU'VE READ?
When you subscribe you will also join other Digital Signage readers who receive our content right in their mailbox. Good luck!