Digital Signage Fail: Mapped Drive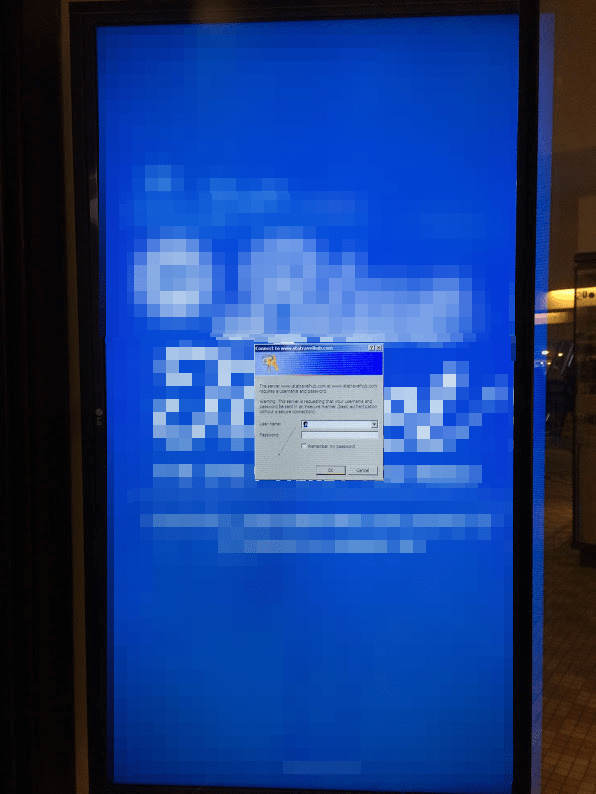 Here's a screenshot of a digital stand displaying a dialog box asking for a user to enter the username and password.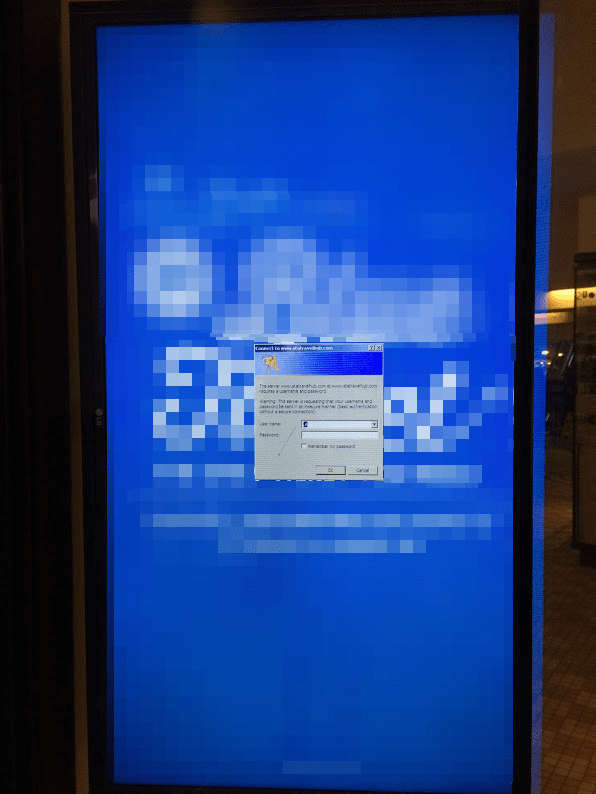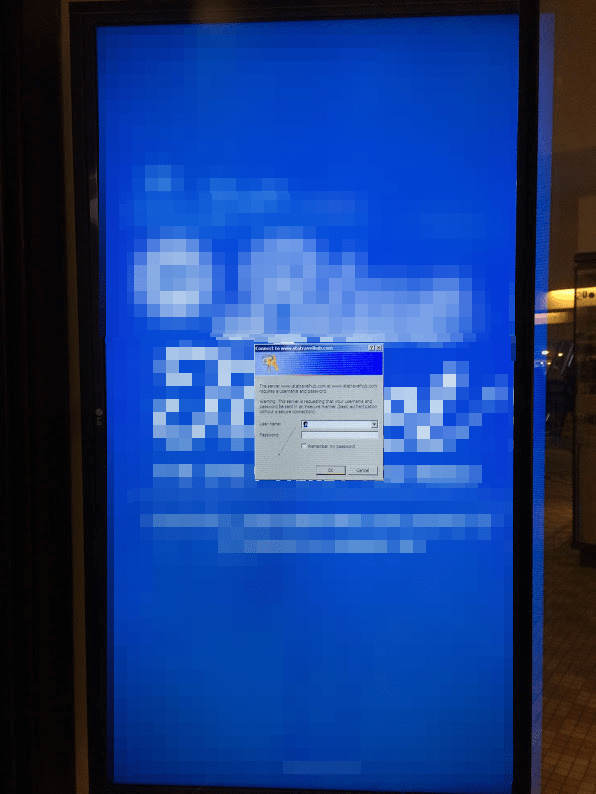 FAIL FEATURES
More than anything it's just annoying and it's covering part of the screen
Users are unable to close the window because it's not a touch screen
The image is stuck on that particular slide. It won't change until the dialog box is closed
The dialog box is displaying the server name
SUGGESTIONS/RECOMMENDATIONS
Always make sure that mapped drives are disconnected
You can do this by going into Windows Explorer and selecting Map Network Drive – Disconnect Network Drive

Schedule System restarts so that the unit can load the screen again and hopefully play the content
Monitor your system. We built a custom tool to display the content of the players in real time
Hide dialog boxes and popups using registry settings or use a digital signage software package that always brings the software at the front.
If you have seen or would like to share a FAIL photo with the rest of the digital signage community please send it to info @ digitalsignageblog.com
Please also include the FAIL FEATURES and SUGGESTIONS/RECOMMENDATIONS
NOTE: We will not be naming any companies/businesses or the location of where the photo's were taken but we just want to highlight what went wrong, possible ways to remedy the problem and how to possibly avoid the same issue.
LIKE WHAT YOU'VE READ?
When you subscribe you will also join other Digital Signage readers who receive our content right in their mailbox. Good luck!

Our Sponsors
Advertise Me

We provide custom digital advertising solutions. We supply display screens, Video Walls, Touchscreens, Wayfinding, WordPress Plugins, create custom applications and basically implement any technology that is innovative.

Social Wall

Social Wall is a simple and easy to use tool to aggregate and display social media posts on any digital medium