Digital Advertising Trends for 2015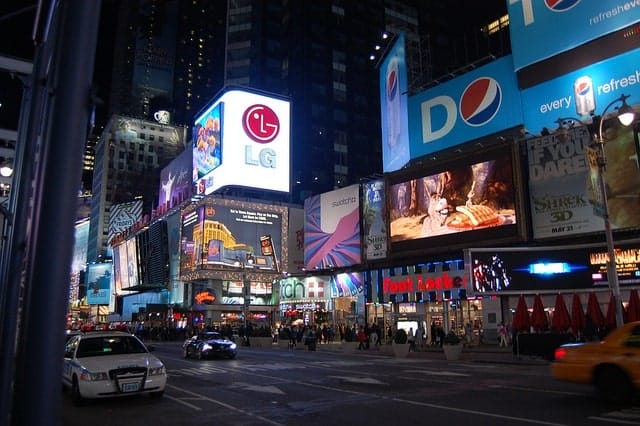 The world of advertising has always been fast-paced and in a constant state of evolution – and this is truer in 2015 than ever before. Marketers and retailers have more ways to reach their audience than they've ever had – and the huge selection of options can be daunting, especially with the fast-moving nature of the industry making it difficult to keep track of the latest innovations.
Digital Signage understands the importance of using digital advertising best practices to maximise sales – and to help you keep up to date, we've compiled a shortlist of our favorite digital advertising trends for 2015. Modern marketers are bound to come into contact with at least some of these new advertising trends – and staying ahead of the curve will help you make the most of 2015. In no particular order, here are our favorite advertising trends of 2015.
1: User based engagement and value analysis
Google Analytics has been a powerhouse in digital advertising for years now and that's not about to change in 2015. What is going to change, however, is the push towards more individual based data analysis. Right now, the technology is available to analyse user activity on a company's website, tracking the time a user spends on the site, and their journey from arriving on the site to heading elsewhere. However, the technology doesn't yet allow us to understand individual user behavior, instead lumping the data collected into general groups.
2015 will see a change in this approach, with the creation of software capable of understanding individual users' behavior, group behavior and device-based behavior – allowing advertisers to get to know their customer base in a more involved and informative way.
2: Wearable hardware and augmented reality
For some retailers, the new marketing opportunities presented by wearable tech such as Google Glass and Facebook's Oculus Rift are too exciting to simply pass over. From virtual showrooms to live directions to your favorite store to digital billboards, the future is here. Although it will take a while before these technologies are adopted by the marketing masses, it will benefit digital advertisers to start thinking about how these technologies could affect the future of marketing.
3: Content personalisation
Websites have been using it for years now – technology that monitors user behavior and selects content or advertisements that are personalised to their interests. 2015 finally marks the year that this technology has expanded beyond the e-commerce industry – and the B2B world is set to change forever with content being strategically displayed to users based on their interests, showing selected offers and products relevant to that person.
Embracing innovative new technologies can be a daunting prospect, but the benefits are undeniable. By exploring the systems available in modern marketing, your business can stay ahead of the industry curve and supersize sales performance.
About Sinso Retail Support
Sinso Retail Support provides expert retail consulting to help your store optimise the customer experience and maximise profits in the process.
LIKE WHAT YOU'VE READ?
When you subscribe you will also join other Digital Signage readers who receive our content right in their mailbox. Good luck!