Digital Signage Klip: Dubai digital signage stand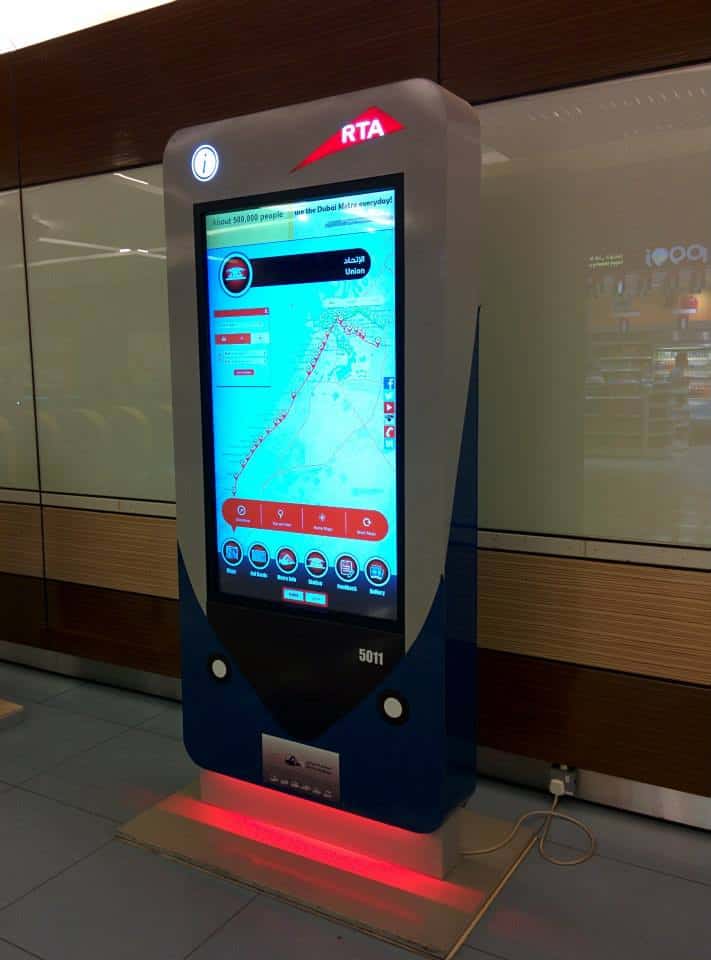 This digital signage Klip was provided to us by Hung, a regular and avid traveler.
The image is of a pretty cool interactive digital signage stand in Dubai. The solution provides free usage of Google Maps in case you need to search for a specific location or just need directions to go somewhere. As usual, there is also advertising.
[frame type="simple" align="none" title="Interactive Digital Signage Stand"]https://cdn.digitalsignageblog.com/wp-content/uploads/2015/01/Dubai-Digital-Signage.jpg[/frame]
[sm_smlts_colorbox title="SEND US YOUR KLIP" color="#006cba"][colorbox title="Send us your Klip" color="#333333″]If you would like to share your digital signage snap with us and the digital signage community, please send in your klips to info@digitalsignageblog.com with a brief of your snap, including location where it was taken, your name and/or business name.[/colorbox][/sm_smlts_colorbox]
LIKE WHAT YOU'VE READ?
When you subscribe you will also join other Digital Signage readers who receive our content right in their mailbox. Good luck!