Audi City – The Digital Experience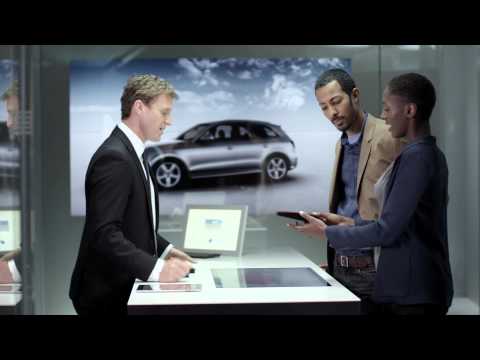 I just came across a video clip on Audi City's digital experience. It appears that the automotive company is looking to provide a better and more innovative experience for it's customers. It is complementing its dealer network with a new format called the Audi City. The first location opens in London close to Piccadilly Circus. The brand's entire model line-up is presented fully digitally in a compact space. The efficient use of space facilitated by this approach allows the four rings to be present in the heart of major international cities. Over the next few years, Audi will secure more of these attractive locations, opening more than 20 stores worldwide by 2015. In future, Audi City will also play a crucial role in the marketing of new mobility services and electric-drive Audi models.
From the video you will notice the use of Multi-Touch Table, large Video Walls and what's so great about Audi, is that they even provided an online experience too.
https://youtu.be/GDdPN6mVLPM
LIKE WHAT YOU'VE READ?
When you subscribe you will also join other Digital Signage readers who receive our content right in their mailbox. Good luck!