Digital Signage Klips: Cityrail, where do I go now?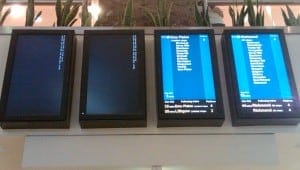 This week's klip is sent in by Christine, a regular commuter to work by train in Sydney, one day notices that the destination board has failed.
Being an everyday commuter, luckily she is able to just follow the path she walks everyday and get to the correct platform. But for others, it may be a nightmare.
Thanks Christine for sharing.
Christine from Sydney, a regular commuter on the public train network snaps an unpleasant surprise to start her day
LIKE WHAT YOU'VE READ?
When you subscribe you will also join other Digital Signage readers who receive our content right in their mailbox. Good luck!