SAMSUNG THE WALL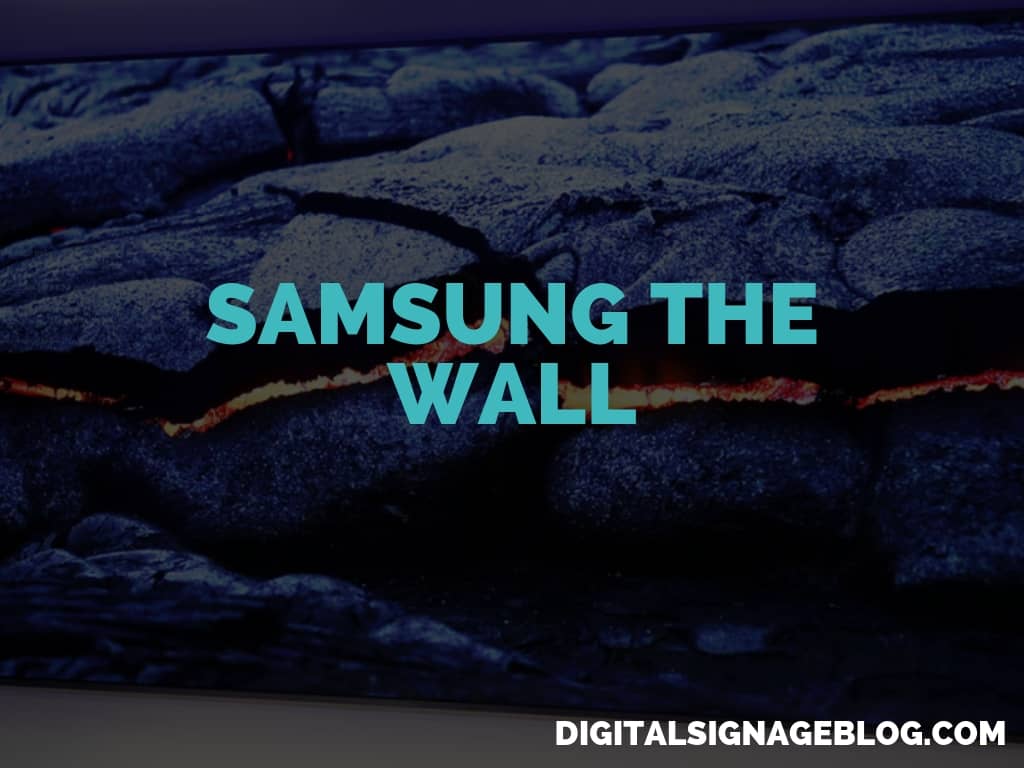 Have you heard about the new 146 inch Samsung microLED TV called The Wall? If you've installed a 2×2 Video wall then think about how much bigger The Video wall is. It was showcased at CNET and here's a video how it looks like:
Here's the transcript from the YouTube video if you can't be bothered watching:
Hi I'm David Katz man from Cena and behind me is Samsung's the wall this is a hundred and forty six inch TV that get this is modular that's right this gigantic wall size TV can actually get even bigger if you add other modules to it but of course Samsung is only shipping the 146 this year maybe you could buy to break them down make it even larger one samsung told me that they actually sized this TV because the standard wall in an American home is only a certain height and this thing is pretty good to fit on it as you can see it's truly gigantic it uses a technology called micro LED the idea is that millions of individual LEDs power the display as opposed to having LCD display or an LED backlight the micro LED is the advantage of being able to produce perfect black levels much like OLED this TV also gets up to 2,000 nits in brightness so the combination of the perfect black levels and the really high brightness should create a picture that really pops the city also has the ability to produce p3 color much like many other TVs if Samsung is not specifying a resolution however this TV might be 4k we'll get that information probably a little bit later but even so there's a millions of LEDs on a set that's a quick look at Samsung's the wall 146 inch TV that uses modular micro LED technology here at CES 2018.
LIKE WHAT YOU'VE READ?
When you subscribe you will also join other Digital Signage readers who receive our content right in their mailbox. Good luck!

Our Sponsors
Advertise Me

We provide custom digital advertising solutions. We supply display screens, Video Walls, Touchscreens, Wayfinding, WordPress Plugins, create custom applications and basically implement any technology that is innovative.