DIGITAL SIGNAGE FAIL – WHATS WRONG!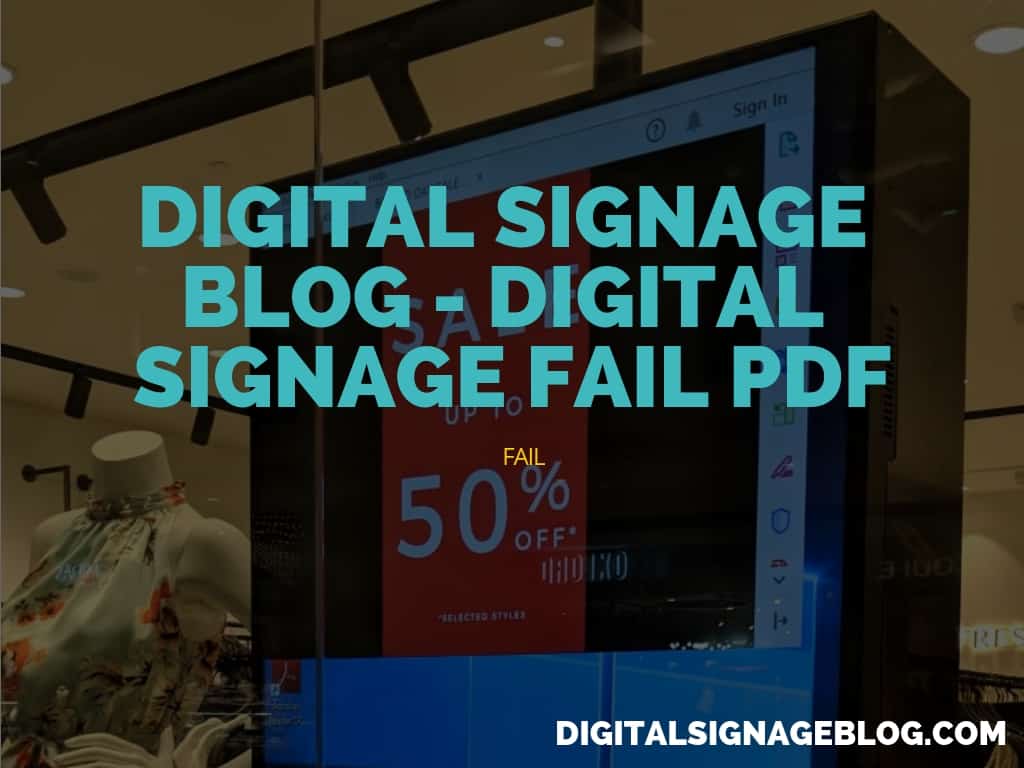 I was gobsmacked when I saw this. It's a digital screen displaying a PDF file. Yep, you've read this correctly … a PDF file. I can't believe businesses are still using a Windows 10 PC with PDF installed to display their marketing material. What year are we in now? Why not just use digital signage software?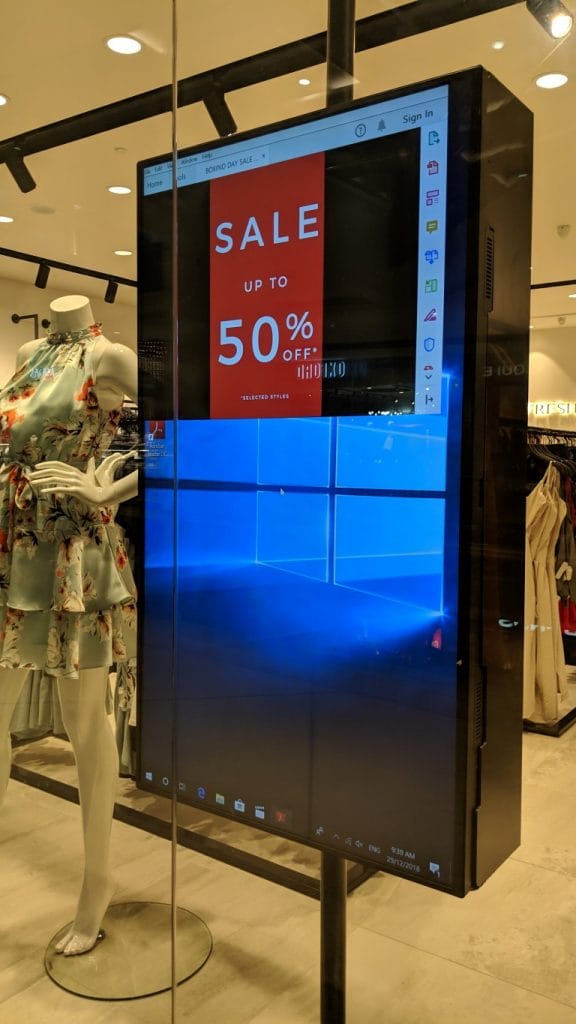 FAIL FEATURES
Content is not displaying full screen
Displaying static content
Digital Signage player doesn't seem to be  locked as taskbar is not minimized or hidden
"Boxing" word was spelt incorrectly. Was spelt as BOXIND
SUGGESTIONS/RECOMMENDATIONS
Use a digital signage software solution provided by a digital signage company
Convert the PDF to PNG and possibly display it in a slideshow with other marketing material
Lock down the system i.e possibly set it up in kiosk mode by using a browser to display the PNG image.
If you have seen or would like to share a FAIL photo with the rest of the digital signage community please send it to info @ digitalsignageblog.com
Please also include the FAIL FEATURES and SUGGESTIONS/RECOMMENDATIONS
NOTE: We will not be naming any companies/businesses or the location of where the photo's were taken but we just want to highlight what went wrong, possible ways to remedy the problem and how to possibly avoid the same issue.
LIKE WHAT YOU'VE READ?
When you subscribe you will also join other Digital Signage readers who receive our content right in their mailbox. Good luck!