DIGITAL SIGNAGE FAIL: LET'S FLY AWAY?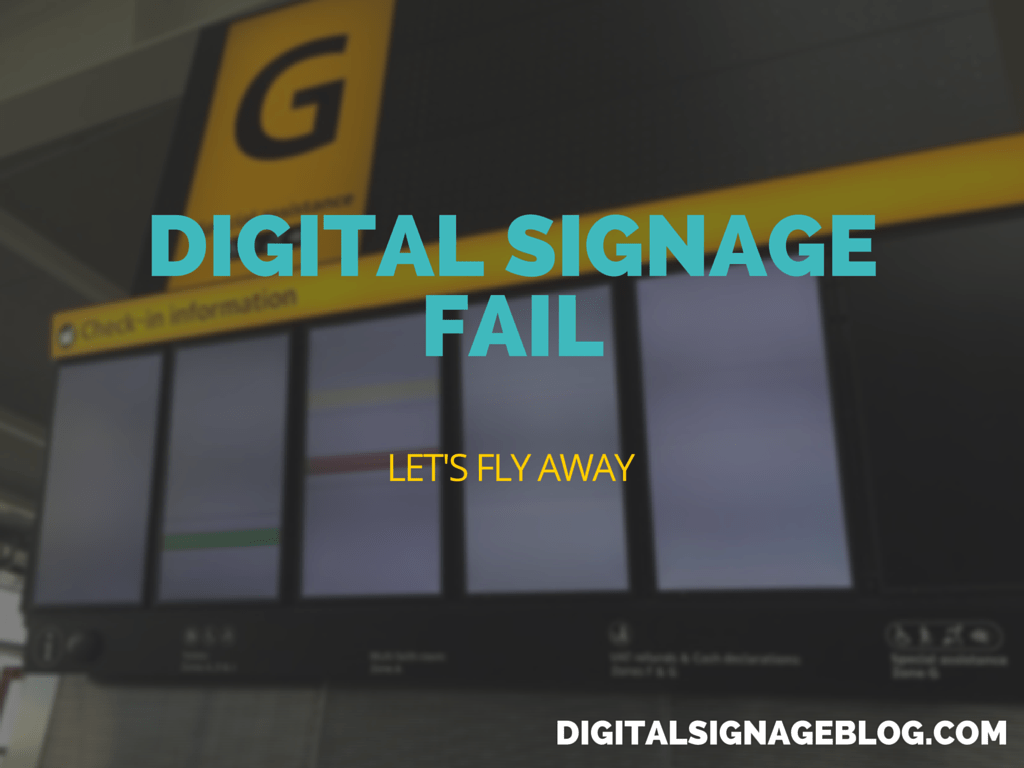 This digital signage fail was sent to us from @Haje, who was waiting at a large airport and noticed almost every digital signage screen not working. Apparently, the equipment in the airport suffered a power spike which caused a lot of the equipment to fail. This resulted in pretty much all of their digital signage system from working which is evident in the photos. In airports, digital screens are primarily used for displaying Flight information so having these functioning is crucial!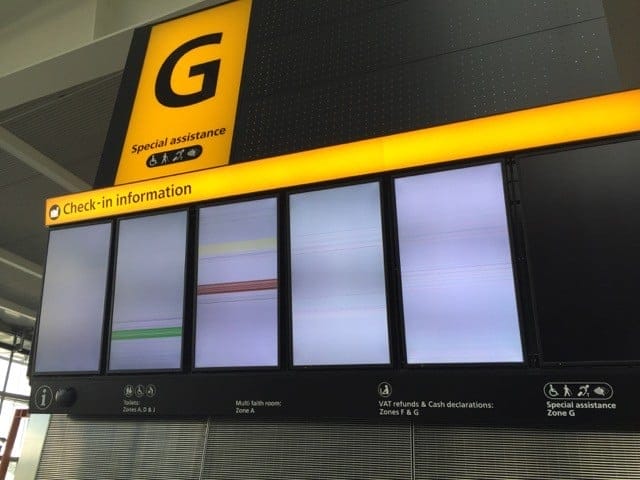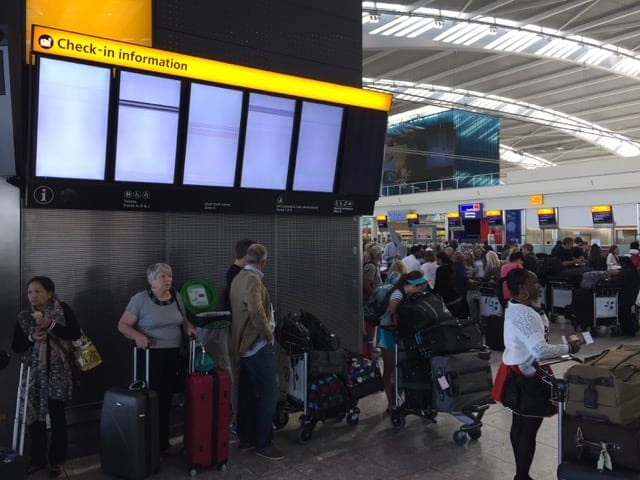 Some of the screen then started working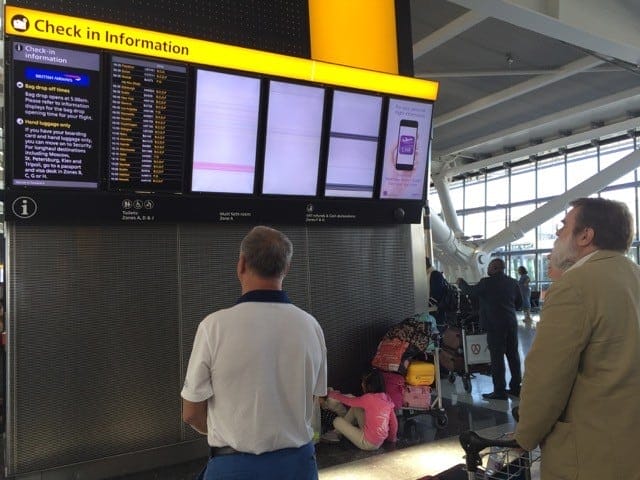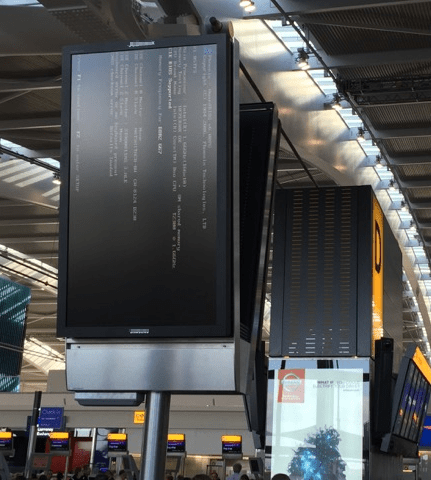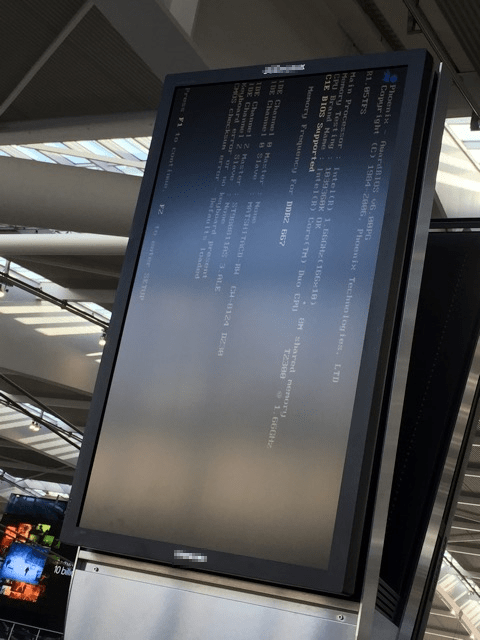 FAIL FEATURES
Some digital screens were not displaying any content at all and some displaying a white page with coloured lines
Some other digital screens were stuck at the BIOS boot up phase. It appears the error message is "Keyboard error or no keyboard present". CMOS checksum error – Defaults loaded. Press F1 to continue, F2 to enter SETUP"
SUGGESTIONS/RECOMMENDATIONS
From the photos it appears that the digital screens themselves did not fail so this could possibly mean the digital signage player or the Video extender connected to the digital screen is at fault. For a large airport, my guess is a Video Matrix Switcher, coupled with Video Extenders would have been used to control which content is displayed on a group of screens – this hardware devices probably failed.
Use power surge protectors where possible. This will help prevent  equipment from getting damaged by a voltage spike.
The issue with the digital screens displaying the startup failure can be easily fixed by connecting a keyboard to the digital signage player and pressing F1. However, we've never had a keyboard permanently connected to a digital signage player for any of our installations, especially because the digital signage players are not easily accessible. My guess is that the airport is using old digital signage players with old motherboards! Most current motherboards no longer show this error message. If I recall correctly, one way to solve this is to disable "displaying errors option" in the BIOS.
If you have seen or would like to share a FAIL photo with the rest of the digital signage community please send it to info @ digitalsignageblog.com
Please also include the FAIL FEATURES and SUGGESTIONS/RECOMMENDATIONS
NOTE: We will not be naming any companies/businesses or the location of where the photo's were taken but we just want to highlight what went wrong, possible ways to remedy the problem and how to possibly avoid the same issue.[/sm_smlts_infobox]
LIKE WHAT YOU'VE READ?
When you subscribe you will also join other Digital Signage readers who receive our content right in their mailbox. Good luck!

Our Sponsors
Advertise Me

We provide custom digital advertising solutions. We supply display screens, Video Walls, Touchscreens, Wayfinding, WordPress Plugins, create custom applications and basically implement any technology that is innovative.

Social Wall

Social Wall is a simple and easy to use tool to aggregate and display social media posts on any digital medium