January Competition: Win 1x Licence of FrontFace for Public Display 3.0 worth $649.95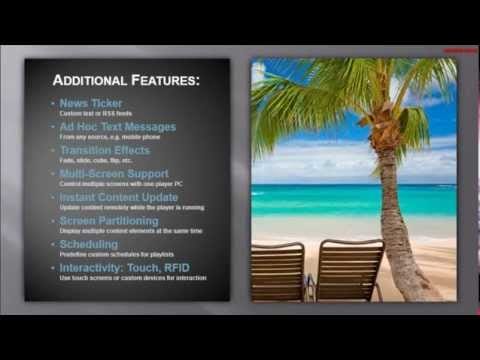 Happy New Year everyone. To kick off the year we have a competition! One lucky winner will receive a regular fully functional licence of FrontPage for Public Display 3.0 which is worth US$649.95. This includes the software license for one player PC with free updates and support for one full year.
This competition is sponsored by mirabyte, an independent software vendor based in Hamm, Germany. They specialise in Web technologies, mobile solutions, innovative user interfaces, digital signage and the list goes on.
Here's some information about the software: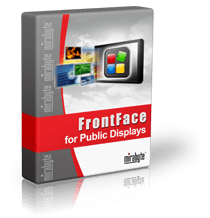 FrontFace for Public Displays is a powerful Digital Signage Software, which allows you to easily setup flexible and very reliable Public Displays and Digital Signage Applications such as advertising or information displays, menu boards, directory boards, welcome screens, waiting room TV. FrontFace for Public Displays has quite a number of features but here's a few that makes it unique from some of the others we've seen on the market:
– Print2Screen: this is one of the features that I haven't seen before in any other Digital Signage Software. Basically, the built-in virtual driver allows you to easily generate professional HD  content for FrontFace for Public Displays as long as the Windows application is able to print. For example, Microsoft Word, Powerpoint, Excel etc.
– Unlike some of the other digital signage applications that use the native Windows Internet Explorer, FrontFace for Public Displays uses a Chrome based HTML5/CSS3 WebBrowser and can display any website including Javscript, Flash, Silverlight etc.
– The software comes with a Free Weather Forecast Widget that can display weather conditions for any place on Earth. Yes, you don't have to pay to display the weather.
– 14 day trial version. You can download and trial a fully function software for 14 days. Click here to download the software.
Here's a video of what the software can do:
COMPETITION DETAILS
Here's what you need to do:
Fill in your details below and tell us a creative way you will use the software
That's it.
The competition will end on the 5pm AEST 31st of January 2013
We will select the most creative answer and announce the winner in February.
Good luck.
[customcontact form=3]
LIKE WHAT YOU'VE READ?
When you subscribe you will also join other Digital Signage readers who receive our content right in their mailbox. Good luck!