Transparent OLED Screen Technology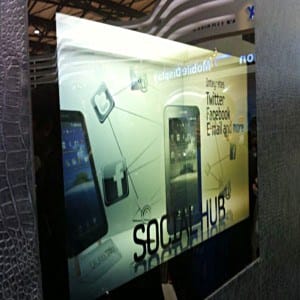 What are Transparent OLED Screens?
Here's a few examples:
What are the benefits of Transparency?
They boast the world's best transmittance rate of over 20% for the black-and-white type and over 15% for the color type. The transparent LCD panels have a high transmittance rate, which enables a person to look right through the panel like glass, and it consumes 90% less electricity compared with a conventional LCD panel using back light unit.
How does it work?
A transparent LCD panel utilizes ambient light such as sunlight, which consequently reduces the power required since there is no backlight. For example, the Samsung's transparent LCD panel maximizes convenience for not only manufacturers but also consumers by incorporating the High Definition Multimedia Interface (HDMI) and the Universal Serial Bus (USB) interface. These panels come in two types, the black-and-white type and the color type, and has a contrast ratio of 500:1 with WSXGA+ (1680*1050) resolution.
Why?
The idea behind the transparent screens is to be able to showcase the physical products at retail window fronts however, transparent displays have a wide range of use in all industry areas as an efficient tool for delivering information and communication. These panels can be applied to show windows, outdoor billboards, and in showcase events. Corporations and schools can also adopt the panel as an interactive communication device, which enables information to be displayed more effectively.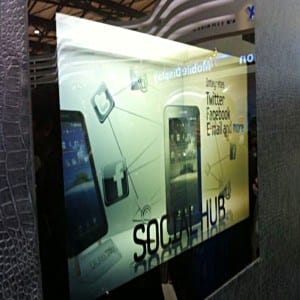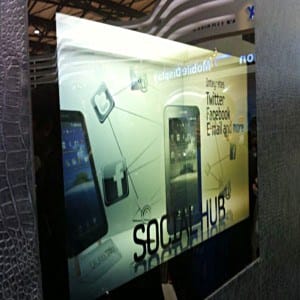 Source: Samsung 
Will be used on notebooks.
LIKE WHAT YOU'VE READ?
When you subscribe you will also join other Digital Signage readers who receive our content right in their mailbox. Good luck!