Weekend Fun: Virtual Grocery Stores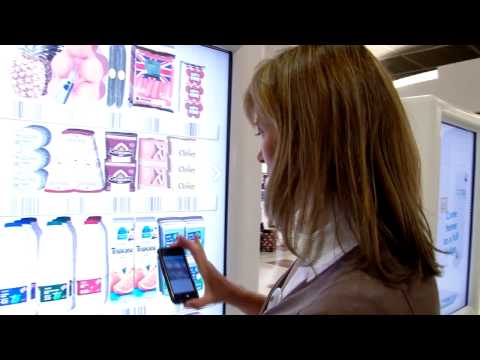 Looks like Virtual Grocery stores are popping up everywhere especially in at a terminal or at the station. Why? Because people are waiting and to make more use of their time, why not spend it by shopping for your groceries (shopping on the go) and then have them delivered to your home. Here's a video of Tesco trialling UK's first interactive virtual grocery store at Gatwick. The video has some interesting facts:
By 2016, 90% of all mobiles in the UK will be smartphones
UK consumers will spend 4.5bn pounds using their mobiles this year. (2012)
That's an increase of 584% in 2 years
Waiting period is about 70 minutes (called dead time)
LIKE WHAT YOU'VE READ?
When you subscribe you will also join other Digital Signage readers who receive our content right in their mailbox. Good luck!