WEEKEND FUN: FUNNY USE OF A DIGITAL BILLBOARD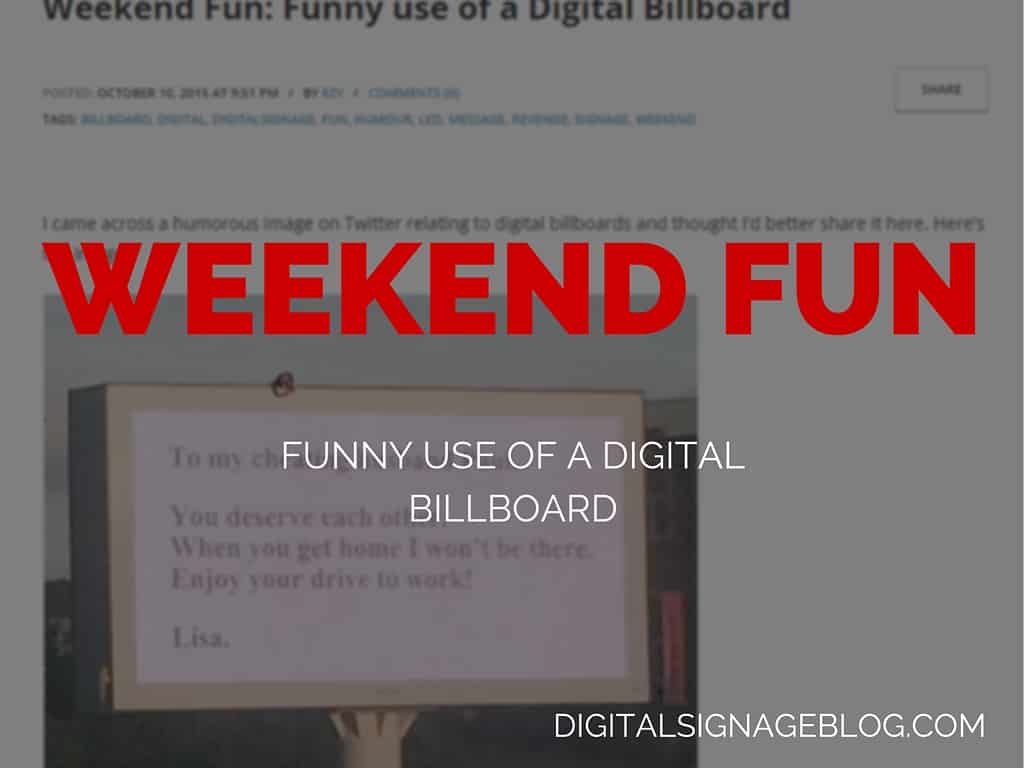 I came across a humorous but serious image on Twitter relating to digital billboards and thought I'd better share it here. Here's the image:
Sheffield parkway this mornin?? pic.twitter.com/6hRX8ex3q3

— Brad Green (@bradleygreen31) September 23, 2015
Lisa (the x-wife by now) decided to use a digital billboard to display the message:
"To my cheating husband Paul.  You deserve each other. When you get home I won't be there. Enjoy your drive to work! Lisa."
Thousands of motorists saw this revenge message of Paul's infidelity on a 15 x 10 ft digital billboard in Sheffield Parkway in South Yorkshire, England. The idea was for Paul to see this message on the way to work and we do hope he actually saw it. Even if he didn't then he probably has read it on the newspaper or on his Social Media account.
Apparently Lisa paid "hundreds of pounds" to have this message displayed on the digital billboard and it only displayed for 3 hours. One of the great things about digital signage is the ability to schedule message so that they are displayed at a targeted period of time (when Paul is on the way to work!). It was fortunate there was no images included with the message.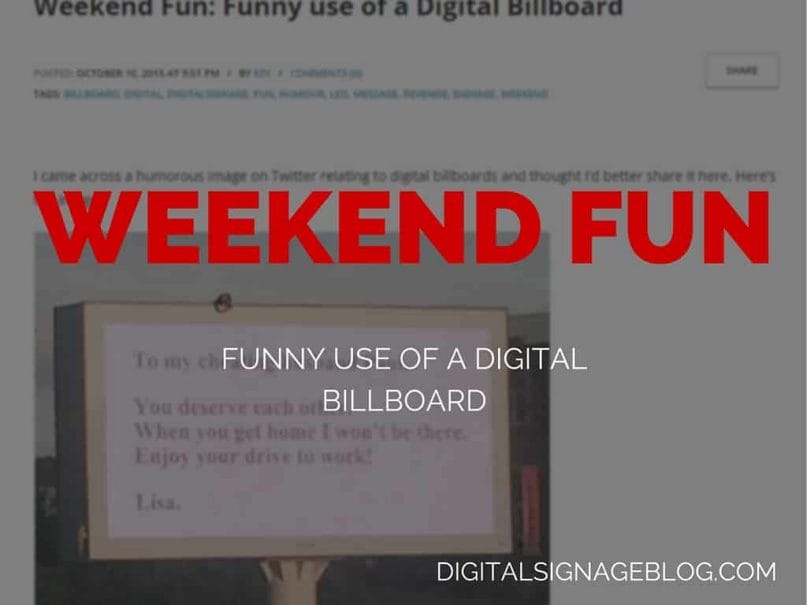 LIKE WHAT YOU'VE READ?
When you subscribe you will also join other Digital Signage readers who receive our content right in their mailbox. Good luck!