Successful Digital Signage at Bach Real Estate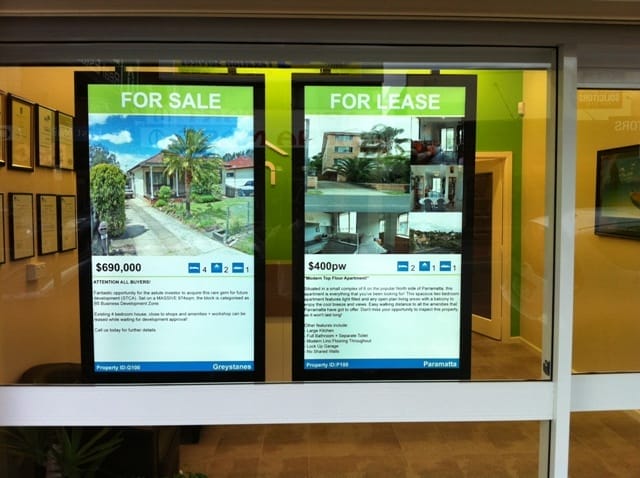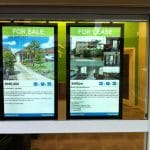 We were proud and honoured to have been involved with the implementation of a digital signage solution for Bach Real Estate.
About Bach Real Estate

Bach Real Estate was established by Le and Nina Bach in a quest to provide a personalised and genuine level of service to vendors, buyers, landlords and tenants alike in the residential property industry.

After years of running their own successful businesses, it has always been Le and Nina's intention to get into the property industry. Through their own experiences in dealing with various real estate agents in buying and selling properties, they saw that there was great room for improvement in the standard of delivering property services.

After a few light discussions on the ordinary services provided by real estate agents, serious research was conducted to establish if there was such a gap in the industry. This was the driving force that led the establishment of Bach Real Estate – to fill the gap in the quality of services that exist.

Bach Real Estate's mission is to provide integrity in their services – that is being Committed in doing what they say. In working with their clients, they are Determined to understand the needs and achieving the Results that the clients want.
The requirements
Being a young and innovative business, Bach Real Estate wanted to stand out from their competitors and use the latest digital technology to their advantage whilst being very conscious on the environment. Instead of using the traditional static paper based property listings at the front of their office, Bach Real Estate engaged Advertise Me to install a digital signage solution that would engage and attract attention from people walking past. The solution needed to display property listings, advertisements and marketing materials.
The solution
The solution we provided is simple, affordable and scalable. Two 46″ LED screens with a built in ad player was installed at the front of their office and this solution allows the business to eventually expand to an enterprise network down the track.
The ad player allows the business to play videos, text and images in zones or as a full screen. What makes this solution different is the ability to have PIP (Picture in Picture) as one of the zones and also gives the ability for an external video source (using HDMI, VGA, Svideo) to be connected to the screen.
In addition, the ceiling poles were customised to suit the location of the screens.
We wish Bach Real Estate all the best with their business and their future ventures. View our portfolio here.
Here's some fun and interesting images of the opening day: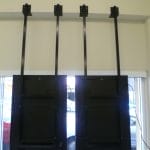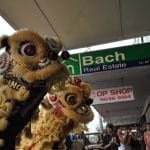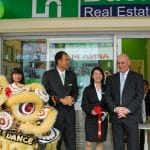 LIKE WHAT YOU'VE READ?
When you subscribe you will also join other Digital Signage readers who receive our content right in their mailbox. Good luck!