DIGITAL SIGNAGE FAIL: TRAIN TIMETABLE CONFUSED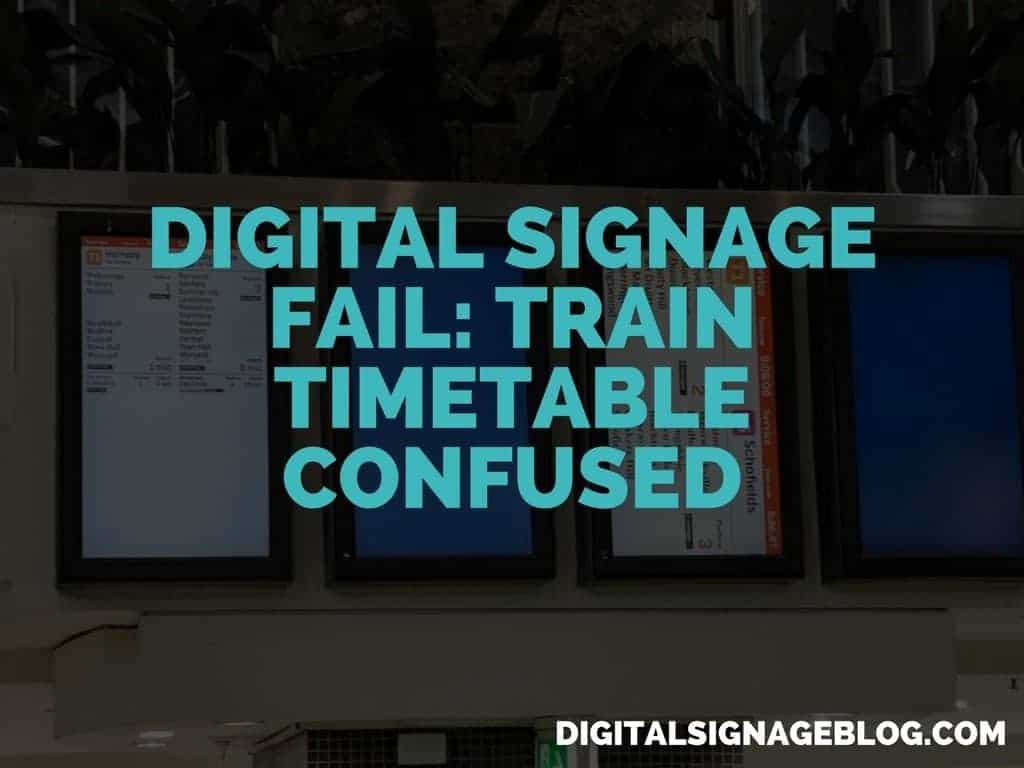 Saw this at a shopping centre displaying the Trains Timetable and was utterly confused. 2 screens didn't work, and one had the content in a different rotation.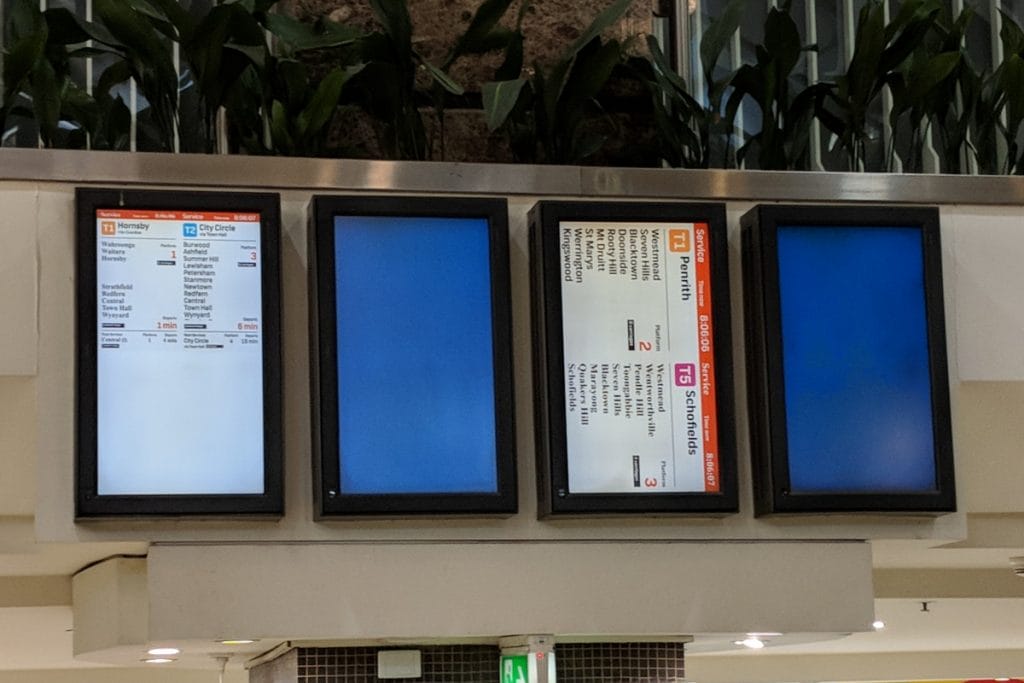 FAIL FEATURES
Two screens are not working
Third screen has the incorrect orientation
Third screen bottom section has a different font compared to the top
SUGGESTIONS/RECOMMENDATIONS
Send alerts if the screens go down
Monitor screen settings and if they are changed then send alerts to administratorsDisable Windows updates or have the option to download the updates but not install them
Change screen settings from landscape to portrait
Check font settings
If you have seen or would like to share a FAIL photo with the rest of the digital signage community please send it to info @ digitalsignageblog.com
Please also include the FAIL FEATURES and SUGGESTIONS/RECOMMENDATIONS
NOTE: We will not be naming any companies/businesses or the location of where the photo's were taken but we just want to highlight what went wrong, possible ways to remedy the problem and how to possibly avoid the same issue.
LIKE WHAT YOU'VE READ?
When you subscribe you will also join other Digital Signage readers who receive our content right in their mailbox. Good luck!

Our Sponsors
Advertise Me

We provide custom digital advertising solutions. We supply display screens, Video Walls, Touchscreens, Wayfinding, WordPress Plugins, create custom applications and basically implement any technology that is innovative.

Social Wall

Social Wall is a simple and easy to use tool to aggregate and display social media posts on any digital medium