Techie Question: Portrait Screens – Rotate clockwise or anti-clockwise?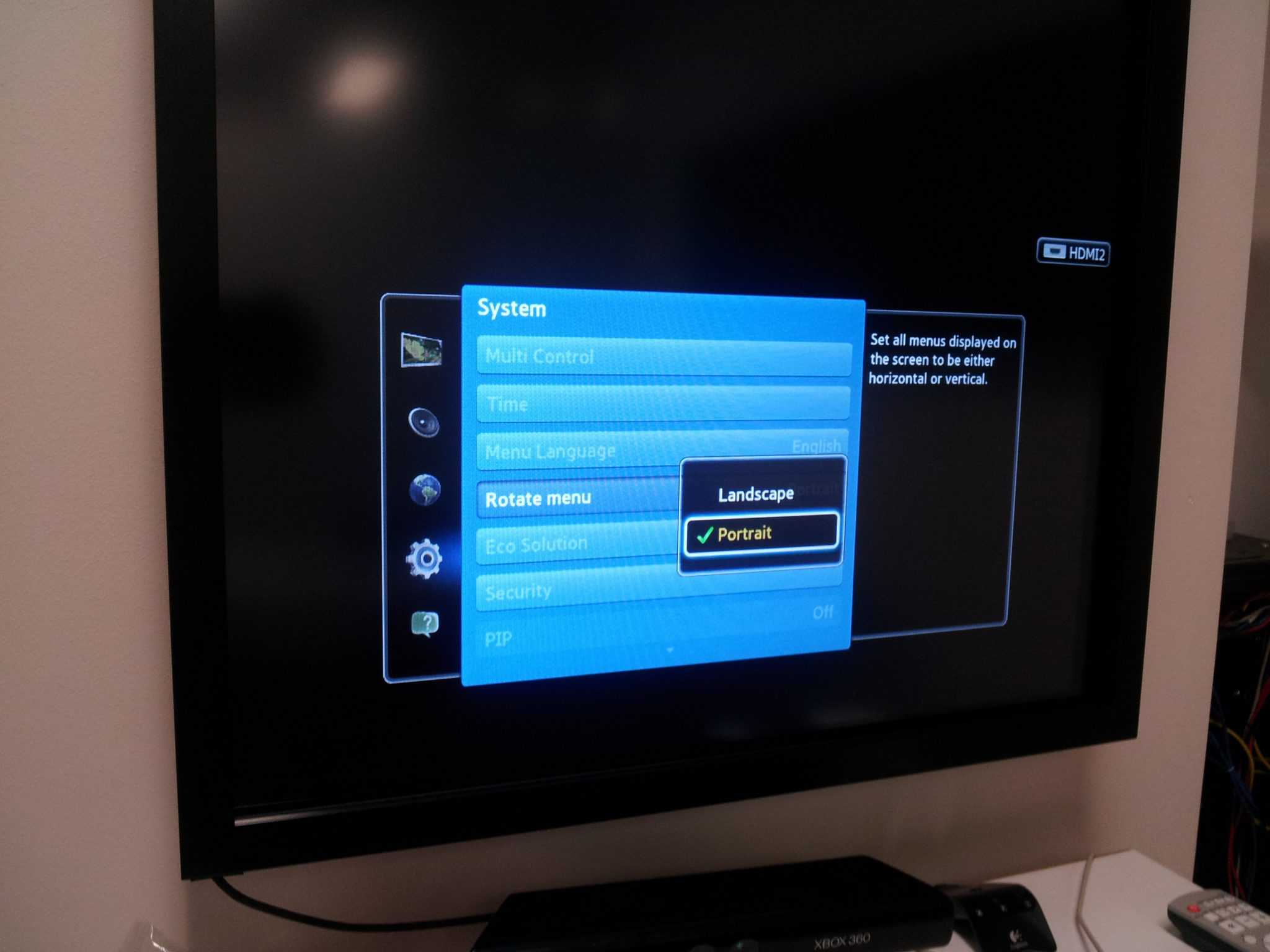 We previously wrote about Portrait vs Landscape screens installations (Techie Question: My client wants their landscape screen changed to portrait, Confusion between Landscape vs Portrait content)  and just recently we were asked the question whether the screen should be rotated clockwise or anti-clockwise. You maybe asking yourself, "Does this matter?" and the answer is Yes. Firstly, let's simply answer the question – the screen should be rotated clockwise so that the Logo is on the left hand side (this is for Samsung and Panasonic screens, probably others too). If you read the Samsung manuals, the instructions mentions to have the Samsung Logo on the left hand side. So why do we see screens being installed incorrectly like this one?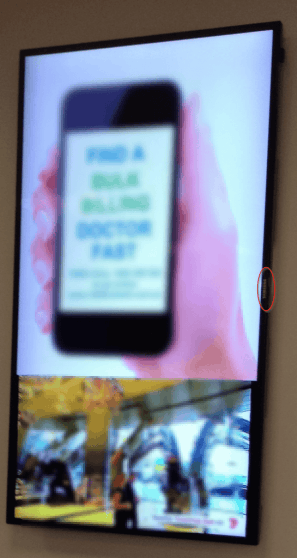 WHY CLOCKWISE?
A very simple rule for any LFD being installed in portrait mode is that it needs to undergo 90 degree clockwise rotation so that the remote sensor on the bottom-right hand corner of the panel is still on the bottom part, i.e., in portrait mode the position of the remote sensor would be on the bottom-left hand side.
Now this makes sense. Since the remote control uses IR (Infra Red)  you would want the remote sensor to be at the bottom as that's the ideal height when pointing the remote control to the screen. Otherwise, if the remote sensor was located on the top right hand corner of the screen, it would cause the screen to be unresponsive to signals transmitted from the remote control due to longer distance.
The other reason is related to content. If rotated anticlockwise,  the content will be upside down. In addition, the System menu of the screen will also be upside down. This is the menu I'm refeering to:
Will installing the screen anti-clockwise cause any physical damage?
No, but I guess it's the sheer principle of following the instructions recommended in the manuals.
LIKE WHAT YOU'VE READ?
When you subscribe you will also join other Digital Signage readers who receive our content right in their mailbox. Good luck!