Confusion between Landscape vs Portrait content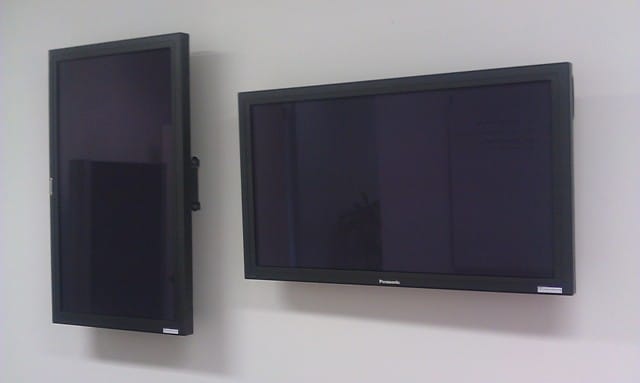 Last week I had a brief discussion with one of my colleagues about the confusion between Landscape vs Portrait content and the extra effort required to maintain content on these two types of layouts. In a digital signage network with screens in both landscape and portrait orientations, it can be quite confusing for the content creator who maintains a large network of screens. On a landscape screen you create landscape designs and for portrait screens you create portrait designs. Well, I mentioned to him that most administrators of the digital signage network may not be able to easily distinguish the difference especially if the network group of a digital signage screens are a mix and do the clients really understand the extra effort (may even cost) required.
There are some digital signage solutions that are just able to automatically rotate and crop the content so that it fits on the screen no matter if it's landscape or portrait but in the case where your digital signage system doesn't have this feature, what do you do? To solve this issue you need to have two sets of designs or templates – one in landscape and then one in portrait.Then, when scheduling the content the administrator needs to work out which screens will use the landscape content and which ones will use the portrait content. If you have more than 20 screens with a mix of landscape and portrait screen this can be a very tedious task. I guess if you have setup your screens to be within a group e.g Landscape screens, Portrait screens then this task may be easier but at the end of the day does your network require both screen orientations? If not, I would say stick with one type of screen orientation to minimise administration and design efforts.
As digital signage solution providers we provide consultancy services and help them understand the benefits and pitfalls of maintaining a digital signage solution.
LIKE WHAT YOU'VE READ?
When you subscribe you will also join other Digital Signage readers who receive our content right in their mailbox. Good luck!