Guest Post: 5 Tips for Making Digital Signage Work Better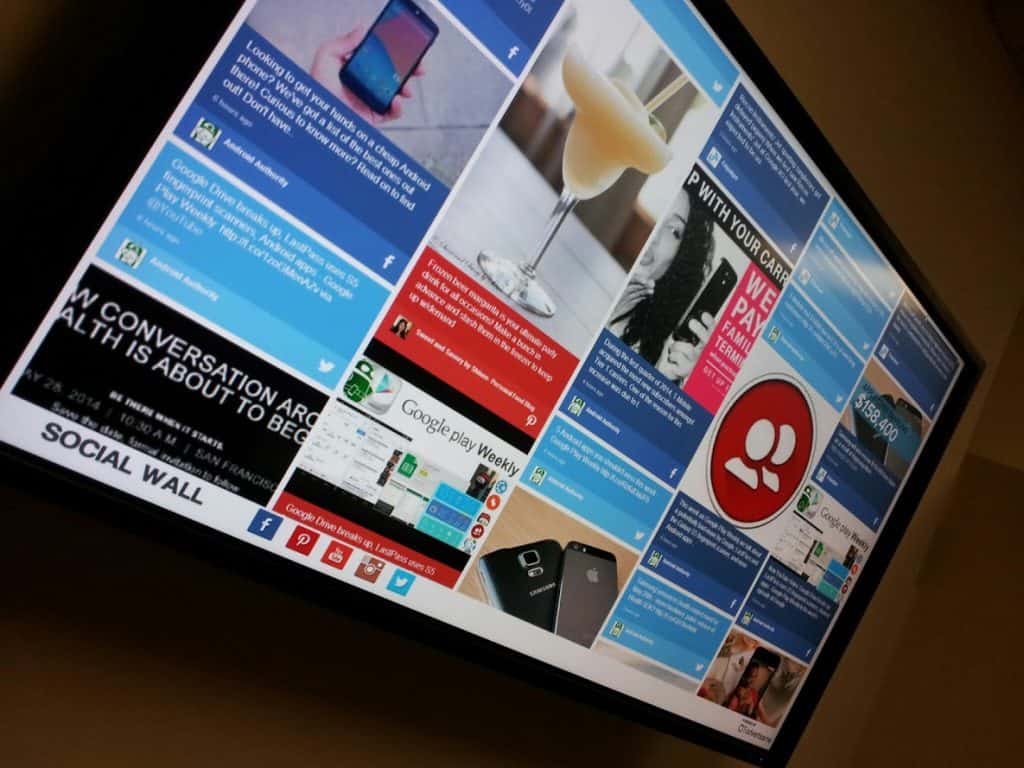 Digital signage (DS) is everywhere. Though it hasn't completely replaced static signage and is arguably not yet a major public medium, it is growing in popularity. Outdoor digital signage offers far more sophisticated – and aesthetically pleasing – ways to draw attention to businesses than the portable signs of old (or worse yet, those inflatable gorillas, cavemen, and "tube people"). Indoor digital signage has hundreds of applications and is seen everywhere, from restaurants to airports to retail stores to museums.
Yet despite its versatility and potential, digital signage isn't always effective for the businesses that have made the significant investment in this "new" medium. The fault may lie with functionality, content, or a combination thereof, but sometimes a more fundamental problem is to blame. Many business owners are eager to jump on the digital signage bandwagon because "everyone else is doing it," but they have little concept of how to leverage DS in ways that will actually enhance their business. If you've made the decision to invest in digital signage, or are considering making this investment, here are five tips that can make it work better for you.
Stay true to your purpose and your audience.
There are several fundamental questions you should answer (or should have answered) before installing a digital signage system. Do you intend for your digital signage to sell a product or service, to be a call to action, or just to inform or entertain? Is your signage intended for customers, employees, visitors, or just casual passersby? Remember that the purpose of your signage is not just to draw attention, but to improve customer or user experience and otherwise enhance your operation. Displaying a daily inspirational quotation or cartoon may be amusing, but if it's not really serving your business you might reconsider your strategy.
Customize your content for specific goals.
You can fit a great deal of content on a digital display, but the type of content will depend upon the objective you wish to achieve. If your aim is to educate new visitors about your brand, for instance, you can include basic information about your company, its products and services, and perhaps a capsule corporate history. You can also use content to build trust. In a post on The Small Business Playbook blog, marketing expert Gary Shouldis suggests that offering interesting and helpful advice, particularly in places such as doctors' and dentists' waiting rooms, can increase patients' or clients' trust in the service provider. You use content to sell or to upsell, and to advertise sales and special promotions. The possibilities are limitless; your task is to make sure the content serves your objectives.
Keep your content engaging and fresh.
As is the case with your social media offerings, digital signage content doesn't have to be stunningly artistic, but it must be engaging. Use captivating visuals and minimal text. Content should also be continually refreshed; you're only as good as your last digital display. Some of the major points you need to establish when planning your digital signage strategy include how you will source your content, who will be responsible for adding and overseeing the content, and the amount of time and money that you'll need to keep the content fresh and relevant.
Use "social proof" – examples of happy customers and successful clients.
In the Small Business Playbook post cited in item 2 above, Gary Shouldis advises showing how others have benefited from your work. While this may not be appropriate for all types of businesses, it can be quite effective for many (Shouldis uses an example of a wedding planner who posts testimonials on digital displays). "The situation is great because you are showcasing your work without really showing off," Shouldis notes. "You're focusing on the people in the photographs and through that people become sold on you and the work you can provide." Social proof can be communicated through photos, testimonials and other content showing real life examples of people you have served well.
Use interactivity, but with limits.
Engaging the public by adding interactivity to your digital displays can be a wonderful way to draw people to your business, and/or to make employees feel as if they are valued contributors to your operation. But you have to impose limits. In a May 2014 guest post on this blog, Nate Nead of MediaSignage Inc. cited the public interactivity of social media sites such as Twitter, Facebook and Instagram on digital out of home (DOOH) displays. He warned, "Without true filters on such displays, the applications become the portal for the potentially obscene, a perfect avenue and complete fodder for attorneys." Indeed. The public wants and deserves to be heard, but not at the cost of compromising your business.
The tips above only scratch the surface, of course. Successful digital signage also involves a number of technical details, such as connectivity, hardware and software. The most important point is that the investment in digital signage is not a trivial one; it requires careful planning and management. Your expectations must be realistic as well; recognize that digital signage does not offer a clear path to more sales, and that determining the ROI may not be a straightforward process. Don't be afraid to call upon the expertise of those who know digital signage inside and out, and can help you make the most of your investment in this exciting technology.
About the Author:
[quote]Daphne Holmes contributed this guest post. She is a writer from www.ArrestRecords.com and you can reach her at daphneholmes9@gmail.com.[/quote]
LIKE WHAT YOU'VE READ?
When you subscribe you will also join other Digital Signage readers who receive our content right in their mailbox. Good luck!