Eye Corp uses NFC SMS and QR Codes in Westfields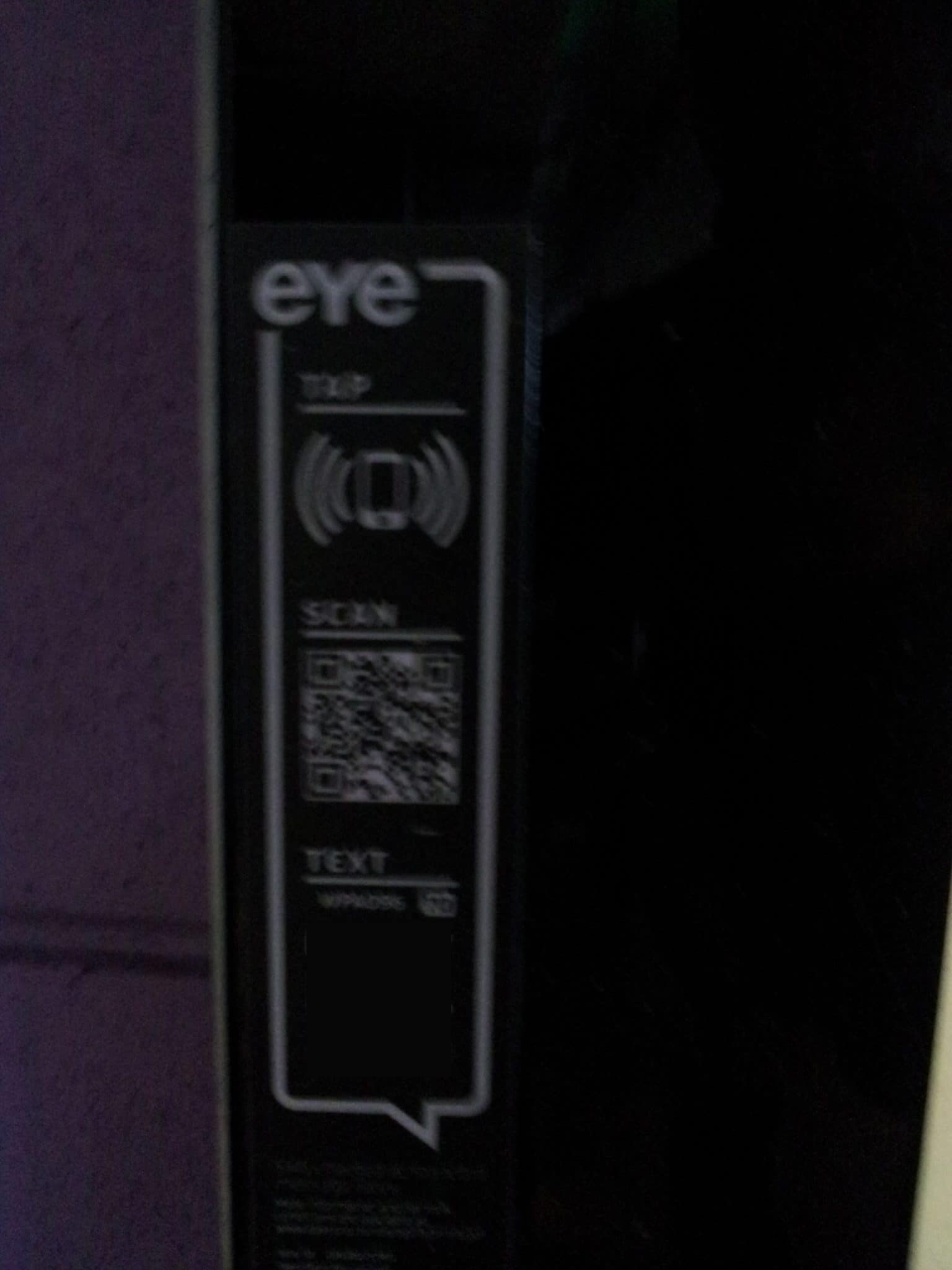 Today I noticed (actually it wasn't very noticeable, it was just by sheer accident that I found it) that Eye Corp has placed stickers on their static lightboxes. Here's what I saw: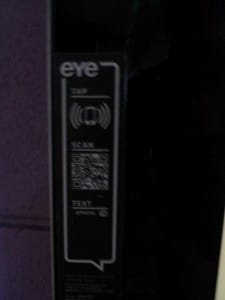 The reason why I said the sticker was not noticeable was because the colour black blended with the screen. I guess it was designed that way to blend with the frame of the enclosure but I don't believe people will notice it. Therefore what's the point of the sticker?
For those of you who are keen to understand what is on the sticker let me quickly explain. There are three headings, TAP (NFC), SCAN (QR CODE), TEXT (SMS).
The first image relates to NFC – you tap your smartphone (your phone needs to support NFC) on the image and it will interact with your smartphone (open up a website)
The second image looks like a barcode, and this is a QR Code. Your smartphone needs to have an application installed that is able to read QR Codes. Once the application reads the code it will open up a website.
The last image had the mobile number – I removed the section with the number so it doesn't get abused. I'm assuming that by sending an SMS message to the number , you will get a SMS response with a link to the website.
So what is the website?
Apparently when you interact with the sticker, you will be directed to EyeCorps Amplify's website. You can view the website here:
The website currently has a message saying:
"Hello. Thanks for connecting with Amplify by EYE – a new way to talk with the brands you like. Sorry, there are currently no offers available but… in the future if you see an ad offering more info, you can TAP, SCAN or text the EYE unit to receive it."
Here's a screenshot: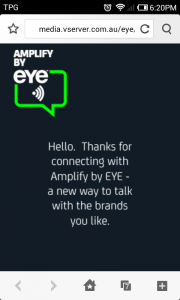 What is Amplify?
Amplify is a  new platform developed by Eye and which was designed to be technology-agnostic and, in the case of the U.S., to complement its existing WiFi-enabled offering and Bluetooth. EYE's media will reach large-scale shoppers, students, drivers and flyers throughout their day-to-day journeys.  Therefore leading brands will also be able to connect with active consumers for promotions and offers.
My thoughts
I believe this is a great way for people to interact and obtain more information. Just a pity that the general public won't see these stickers and many won't know what to do. It's still early days but I'm sure that as more people become aware of what the NFC technology does, they will become more familiar with these stickers.
LIKE WHAT YOU'VE READ?
When you subscribe you will also join other Digital Signage readers who receive our content right in their mailbox. Good luck!