Let's play ping pong at the traffic light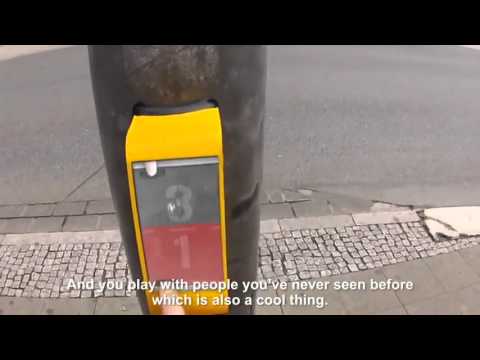 This is way too cool. What do you normally do when you're at a traffic light waiting to cross the road? Stare at the sky? Play with your phone? Look at the person across the road from you?
What if I tell you that you can play a ping pong game with a stranger who is waiting on the opposite side. You're probably laughing by now but it's true. A company in Germany has installed this at the traffic lights and it's fun and clever. It won't be long before ads will be displayed on these small touch devices. Before I go any further have a look at the video:
http://www.youtube.com/watch?v=J2C19GwEOpA&feature=relmfu
The first thing that pops in my head is, how long is it going to take before someone steals that unit? or even spray paints it?
Let's wait and see how long it's going to take before you'll see these in your country.
LIKE WHAT YOU'VE READ?
When you subscribe you will also join other Digital Signage readers who receive our content right in their mailbox. Good luck!