Digital signage used to grab attention and it really works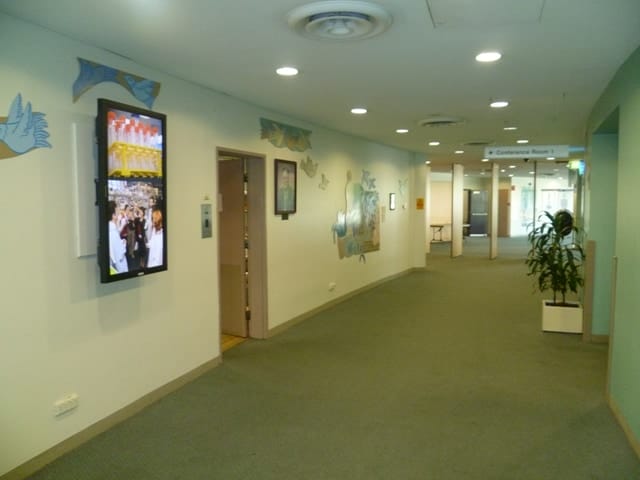 At a recent digital signage implementation at Liverpool Hospital, we installed a digital screen at two areas of the hospital, one was at the student lobby and the other was at the training area theater. The digital signage system is used as a communication tool for staff and students.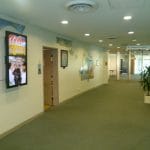 One of the screens was installed in front of the training area theater that has a high traffic area. When we finished installing the screen, one of the training sessions also ended and within just a few minutes some of the visitors walked up to the screen and made some interesting comments. Most of asked us if they can take the screen home and how much it would cost. We responded that the screen was commercial and it wasn't something they would want for their home.
The other interesting comment was can they watch TV. Being a commercial grade screen it didn't come with a TV Tuner, so simply the answer was NO… and once again it's a commercial grade screen. I guess from this, we realised how most people are not educated about the difference between residential and commercial grade screen. But what was more interesting is the fact that quite a number of people noticed the screen… it actually grabbed the visitors attention.
Now this was the same case when we installed the second screen at the student lobby area. Most of them were students and they too asked whether they can watch TV on this screen, unfortunately NO. What we did notice is that after 30 minutes of installing the screens students gathered around the digital signage screen and talked about some of the images that were displaying… that's the power of digital signage and how it can be used to grab peoples attention and it really works.
| | |
| --- | --- |
| digital signage student area | |
LIKE WHAT YOU'VE READ?
When you subscribe you will also join other Digital Signage readers who receive our content right in their mailbox. Good luck!