Is your digital signage system DLNA certified?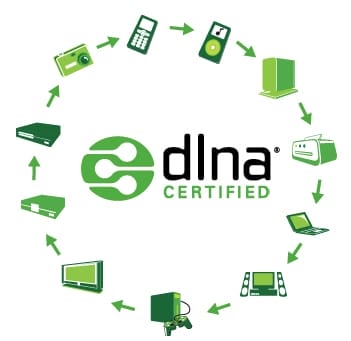 I was doing some research about the upcoming release of the HTC Desire HD – what an impressive little mobile phone!!!… anyways I was reading the technical specifications of the unit and came across the terminology DLNA i.e "Share videos, photos, or music from your phone to your TV via DLNA®" and I asked myself what the heck is DNLA? After a bit of research I found out that DNLA stands for Digital Living Network Alliance and it's a non profit organisation with 245 member companies. All the major screen manufacturers are members of the DNLA and the goal of the organisation is to use a specific standard based technology to make it easier for consumers to use, share digital photos, music and videos. That's when it hit me and I started thinking on how digital signage systems could easily fall into this category. Does anyone know of any Digital Signage system manufacturer that is DNLA certified? At Advertise Me, we are not a digital signage manufacturer but if we were, we would spend the time and money to become DLNA certified so that our digital signage system can be easily integrated with other DLNA certified devices  like Panasonic screen or even other Digital Signage players.
If your interested in learning more on how to become DNLA certified or know more about DNLA then visit http://www.dlna.org
LIKE WHAT YOU'VE READ?
When you subscribe you will also join other Digital Signage readers who receive our content right in their mailbox. Good luck!