Upcoming Digital Signage Videos using the Sony HDR-XR520V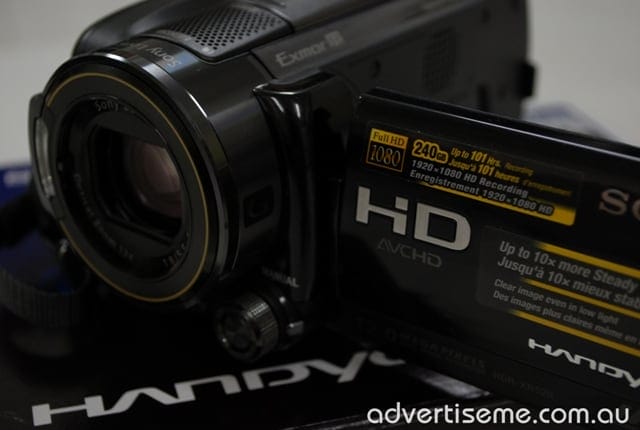 Today, we received our new HD camcorder – the Sony HDR-XR520V. We can't reveal too much what our plans are but all we can say is that you'll probably see more High Definition Video on our blog and most of our other websites.
We haven't had enough time to play with it yet but so far we are quite impressed with the quality and features of the unit. Some of the features are:
has a massive 240GB internal hard drive
has a Exmor R technology on a 1/2.88-inch CMOS sensor (I'm not sure exactly what this means but I'm guessing its good to have)
has a built-in GPS mapping system
a special Active Mode image stabilization enhancement feature
at the top of the unit also has a Sony accessory shoe which can be used to connect a microphone to it
+ too many other features that it will take too long to list.
Here's a picture we took of the Sony HD camcorder by using our Nikon D60 Digital SLR Camera:
LIKE WHAT YOU'VE READ?
When you subscribe you will also join other Digital Signage readers who receive our content right in their mailbox. Good luck!