Advertise Me Interviews Ronni CEO of Minicom Digital Signage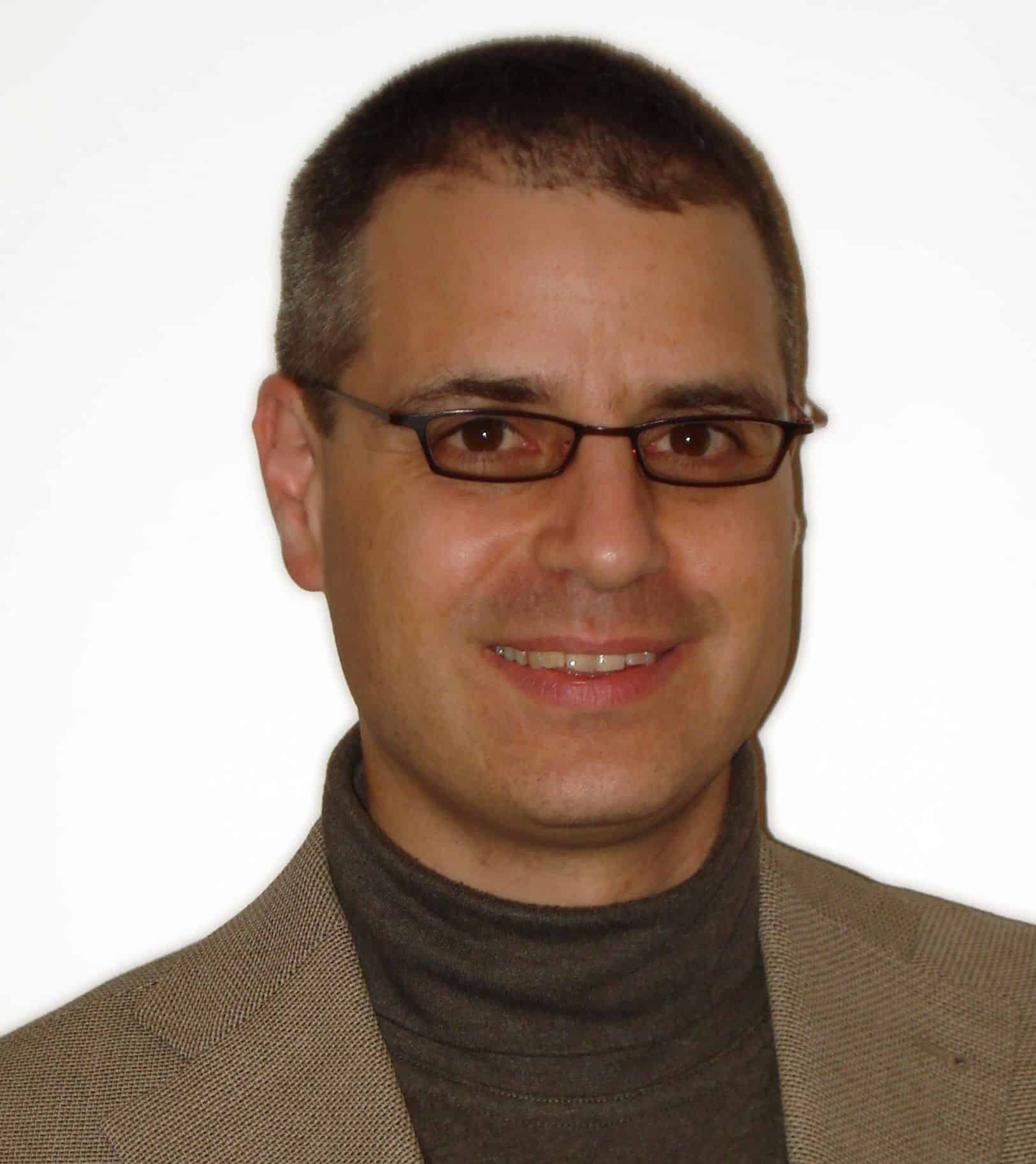 Many of us in the digital signage industry have in one way or another read their blog, heard or even used one of their products – I'm referring to no other than Minicom.
This week we had the opportunity to turn the tables around and interview Ronni, the CEO of the Minicom Digital Signage Division:
| | |
| --- | --- |
| Advertise Me: | Hi ronni, thanks for joining us for this interview – I know you're a hard man to catch with your busy schedule. |
| Ronni: | Thank you for having me. Yes, it has been a very busy first half year. |
| Advertise Me: | I thought we'd start something different today and want to firstly ask you what's your "elevator pitch" when meeting new or potential clients (our readers)? |
| Ronni: | Minicom Digital Signage is an established and recognized pioneer in the digital signage market, hence, we believe and are trusted that we know the market, the application and the needs. Our solutions control, extend and distribute multimedia and communication between the players and screens, making sure the message gets across… Our solutions reduce TCO and ease the DS deployments by providing the platform for in-site content distribution based on innovative technology. |
| Advertise Me: | Please tell us a little about how Minicom Digital Signage started with Digital Signage, and what was the inspiration behind the business? |
| Ronni: | Minicom Digital Signage has been a leading vendor for control and communication solutions in the computerized classrooms. Roughly ten years ago, we discovered that some of our integrators had been using the educational solutions to extend and distribute video signals in digital signage applications. This was during the days when you typed "digital signage" in Google, Google returned large format plotter printers. This is how we entered this market and swiftly recognized that we stepped into a major development, if not to say even advertising revolution. Since then we have been totally focused on the digital signage application, without looking left or right, resulting in a high degree of expertise. Other vendors come from the Pro-AV field, hence are more generalists and as a result of this they provide less focused solutions, answering the specific digital signage needs. |
| Advertise Me: | Over the years, Minicom Digital Signage has proven to be a strong provider and leader of Digital Signage products, so what makes Minicom Digital Signage so successful? |
| Ronni: | Once again: focus. Whoever turns to us, knows that we have accrued a decade of experience. We talk to all participants in the value chain on a daily level and maintain outstanding partnerships with most of the players in any layer of the market. We have recognized that the installers play an important role and consider the network owners as the effective endusers. |
| Advertise Me: | There is now a trend of increasing Digital Signage solutions using Software as a Service (SaaS). What is your opinion on this? |
| Ronni: | I believe it is part of the effort of the players in the market to find a suitable, competitive business model while maintaining an ongoing revenue stream. The digital signage market is project based, so for technology providers there is the challenge of captivating customers over a longer period of time. SaaS can be a win-win solution: at the one hand it dramatically reduces the capital expenditures for the network owners, at the other hand it provides the software vendors an ongoing, constant flow of income. I do believe that the model will further evolve and at the end of the day the industry will be more service driven. |
| Advertise Me: | Quite a number of companies, including Minicom Digital Signage, are now starting to integrate their solutions with environmentally friendly plans. Can you elaborate on how Minicom Digital Signage is playing their part for a greener world? |
| Ronni: | Our solutions reduce by their nature electricity consumption. With our architecture there is no need for a PC next to each screen. You may backrack all of the players in a single, secured room and dramatically reduce the number of PCs required since several displays can be fed from the same player. Furthermore, with our management platform, we allow all displays to be switched off when the shop closes. Besides, our technology is agnostic to the display, PC and SW vendors, hence, when upgrading a system, it doesn't need to be swapped out. |
| Advertise Me: | What has been the most successful and popular Minicom Digital Signage product? |
| Ronni: | The DS Vision 3000 series has been a breakthrough in the market. Not only it carries full HD (1080p) signals as far as 600m and more, but it offers a built-in management platform, allowing to access and manage the display's management port. |
| Advertise Me: | Do you have any advice for people who are planning to start a business in the digital signage industry? |
| Ronni: | There are lots of experienced and less experienced persons attracted by the positive vibrations coming from our market. Obviously, the lesser educated ones will not only burn themselves, but their customers will also suffer. It happens too often that a customer comes to us, asking us to it right after he had one-two failures before. So the bottom line for newcomers is to really understand the application, from content to measuring. There is no quick money in this market and competition is getting more intense. In any event, partnering with more experienced, established companies will always be an added value and accelerate the entry. |
| Advertise Me: | What is the Minicom Digital Signage Certified Reseller program and why should businesses partner with Minicom Digital Signage? |
| Ronni: | As mentioned, we invest a lot of attention and money into our long year old partnerships. Many of them have originated from the partner program. Networking is an important aspect in the market as we need each other in projects. Minicom Digital Signage, being a pioneer in the market, has a lot of legacy value to offer and with the partner program we provide access to these assets. |
| Advertise Me: | This is our final question. What do you see as the next "BIG THING" in digital signage? |
| Ronni: | I am not a prophet and we are driven by evolution, rather than revolution. So by nature it is hard to answer this question. However, we do observe an increasing engagement by more important players from the traditional advertising and OOH markets in the digital signage playground. This will ultimately change the rules of the game and lead to major consolidations. |
| Advertise Me: | Ronni, thanks for taking part in this interview and we hope to speak to you again in the near future. |
| Ronni: | Thank you very much. It has been my pleasure and honor. |
To read more interviews click here: https://www.digitalsignageblog.com/category/digital-signage-interview/

World leader in "last mile" connectivity – Flawless transmission of audio, video and serial signals has enabled Minicom Digital Signage to become the leader in the production of advanced multimedia distribution and extension solutions for the digital signage marketplace. The digital signage industry has come to rely on Minicom's CAT5 and optical fiber-based hardware systems to deliver high resolution, high performance multimedia content. Today over 50% of all "last mile" deployments worldwide depend on Minicom technology.
About Advertise Me:

Advertise Me is a privately owned Australian company specialising in all aspects of digital signage solutions.
Our team of highly skilled professionals is able to introduce innovative ways for businesses to communicate with their intended audiences for a variety of purposes including informing, educating, entertaining and selling.
You can expect us to:
offer the most affordable and cost effective solutions tailored to your specific business needs.
provide you with concise and accurate information and will ensure that you understand and are comfortable with our proposals.
strive to make our clients happy and successful.
We have partnered with a number of key reputable organisations and will continue to build further partnerships to deliver the most effective solutions for our customers.
Visit our website at advertiseme.com.au for more information.
LIKE WHAT YOU'VE READ?
When you subscribe you will also join other Digital Signage readers who receive our content right in their mailbox. Good luck!