LG WEBOS FIRMWARE UPGRADES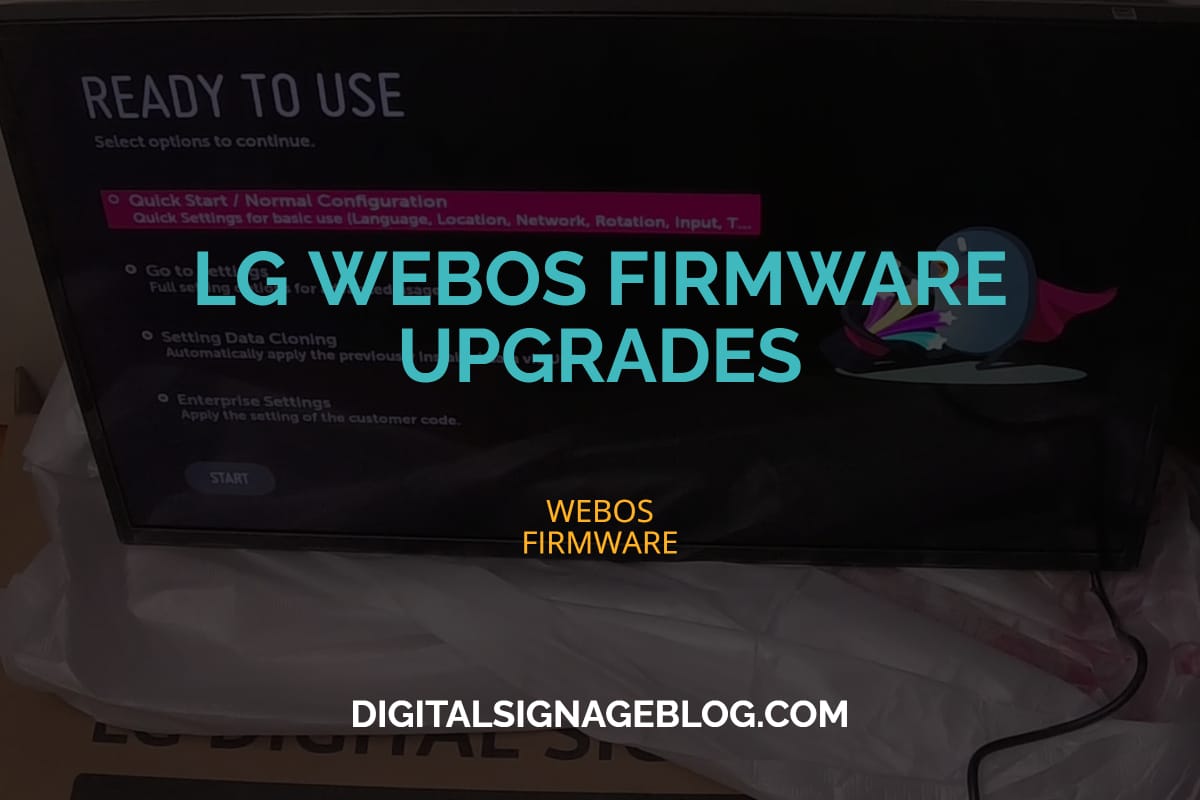 The LG digital signage screens use a custom-built operating system called WebOS. It's built using Linux and there are many great features for using webOS. As more features are added to webOS, a firmware upgrade is required to take advantage of these features to get the digital screen. We previously talked about the WebOS in this article: Digital Signage LG WebOS software and Emulator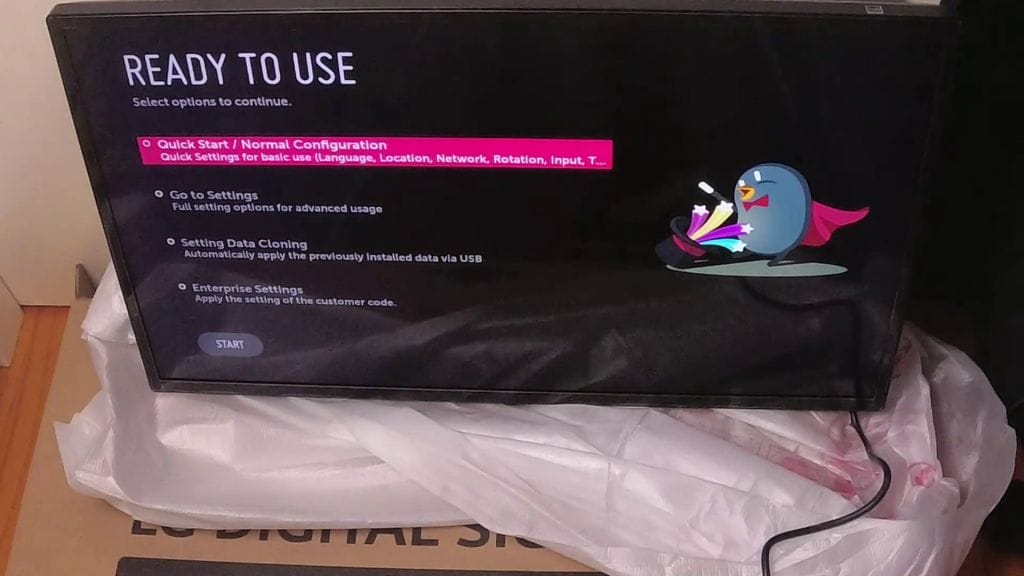 WebOS is an operating system formerly developed by Palm, Inc., based on Linux and used by several Palm-branded devices, including PalmPilot, PalmPad, Centro, Treo (600, 700, 800, 900, 6500, 7200, 755p, 755, 755p), and Pixi. WebOS was originally conceived as an indirect competitor to Microsoft's Windows CE and Palm OS, which would be released in 2003. WebOS was historically marketed as Palm OS plus Internet and e-mail, unlike Palm OS, which is a closed, proprietary system. WebOS is also used on residential LG TVs and LG mobile phones.
Firmwares are software programs that allow electronic devices to communicate with their hardware. They are essentially instructions for the device, telling it what to do and they allow the device to interface with the operating system. Depending on the device, the firmware is written in a specific language or it uses an operating system such as Linux as its core software foundation. With webOS, the firmware also contains the operating system and the minicom kernel. You generally don't need to upgrade the firmware on the device unless you need to fix issues or need to add features.
The LG webOS firmware upgrade process on a digital screen can be tricky, but it's usually pretty straightforward. There are several methods to upgrade the firmware and the one we recommend using is the USB method. You can watch this video that shows you the entire process. HOW TO UPGRADE THE WEBOS DIGITAL SIGNAGE SCREEN FIRMWARE [USB METHOD]
If the screen is already connected to the Internet or the Local Area Network, then upgrading the firmware remotely is the recommended option as this can be done remotely through the web dashboard interface of the screen. You can watch this video to get an idea of how to perform the firmware upgrade remotely: HOW TO UPGRADE THE WEBOS DIGITAL SIGNAGE SCREEN FIRMWARE [USB METHOD]
You can also read more about these upgrade methods here: HOW TO UPGRADE THE WEBOS FIRMWARE ON LG DIGITAL SIGNAGE SCREENS
LIKE WHAT YOU'VE READ?
When you subscribe you will also join other Digital Signage readers who receive our content right in their mailbox. Good luck!