VIDEO WALLS FOR UNIVERSITIES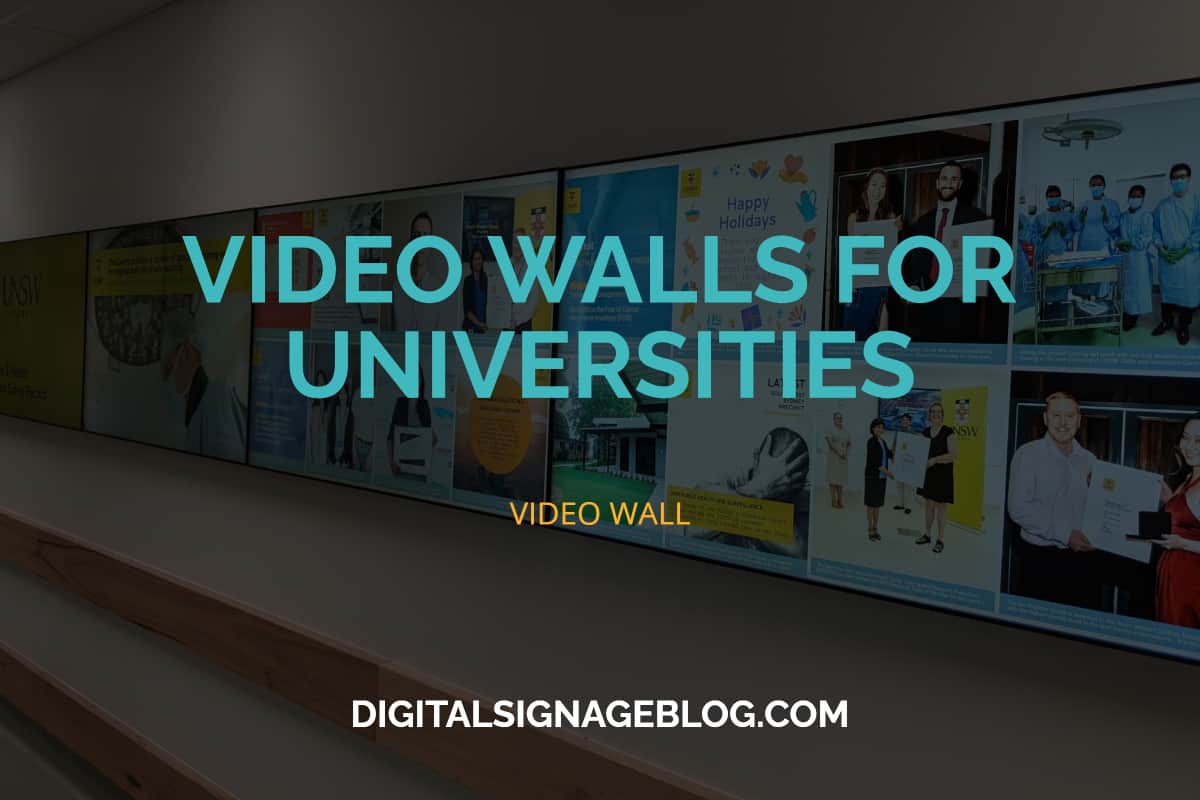 Installing a new video wall in your university can have a dramatic impact on the way people interact. Because of the large displays, students and visitors will tend to congregate around the video walls, either to watch them or to obtain the information displayed on them. Video walls make it much easier for large groups of people to see the same thing. Video walls are not only useful in schools, though, hospitals and other healthcare facilities use them to inform patients about their conditions and procedures. Both museums and airports use video walls to provide information during high traffic hours.
Video walls bring an abundance of entertainment to the students, and that is why universities from all over the world are turning to video walls as a tool to help spur their students to become more connected and involved with the world around them. With the use of digital signage, universities are able to display different types of content on the video walls such as video, images, QR codes, event information, classrooms/lecture bookings and even directional wayfinding.
Some universities have gone all out to ensure students get the best possible experience from their university life and this includes informing students of the latest University updates and events. At Advertise Me they have recently installed video walls for the University of New South Wales which displays room booking information, directional wayfinding and social media content via Social Wall.
You can read about these two Video Wall projects here: UNSW Video Wall 1 and UNSW Video Wall 2

For more video wall examples have a look at the Video Wall portfolio
Setting up a 4×1 video wall can be a daunting project and if you need help you can read HOW TO SET UP A 4×1 VIDEO WALL
LIKE WHAT YOU'VE READ?
When you subscribe you will also join other Digital Signage readers who receive our content right in their mailbox. Good luck!