USING THE INTEL NUCS AS DIGITAL SIGNAGE PLAYERS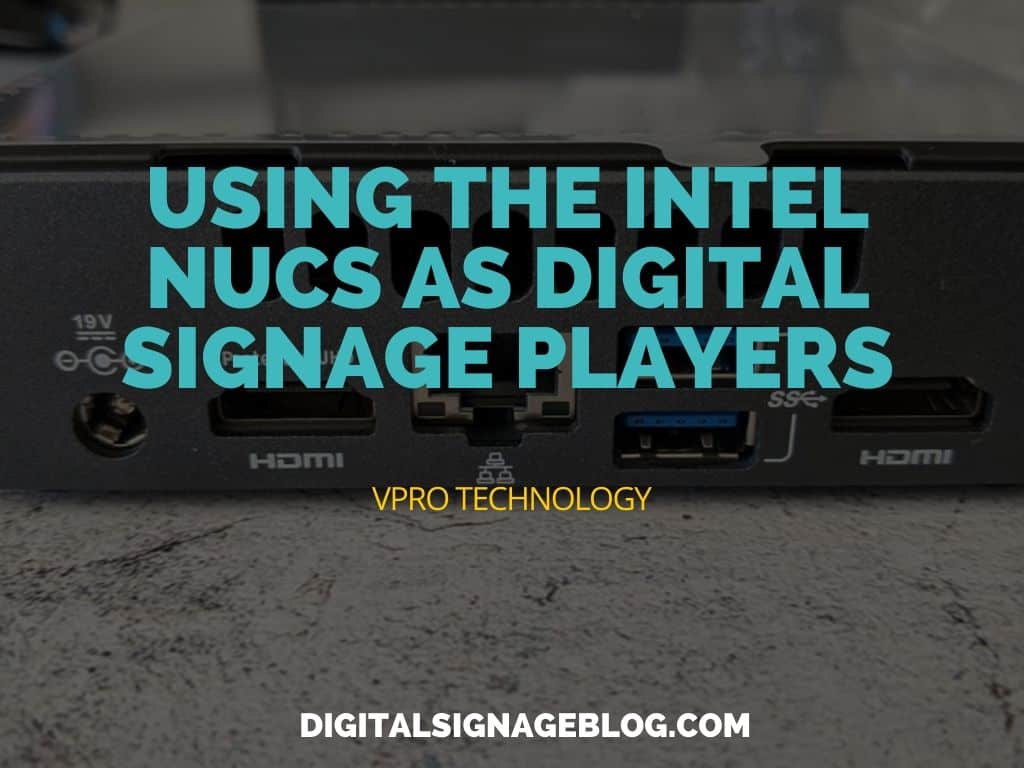 There are so many digital signage players available in the market but we wanted to share with you a reliable commercial digital player we have used for almost the past decade. The Intel NUCs are a small form factor PC which many consumers have used at home for their media players, however, the ones we have used are commercial grade and have been very reliable. We have only used the Intel NUCs that have the vPro technology. These are generally a bit more expensive compared to the non-vPro but the main reason for using vPro technology is the ability to remotely control, diagnose and update the units without having to physically be there. For digital signage businesses, using such technology is a lifesaver as you don't need a local support team or someone to travel to the site especially if all that it requires is a reboot to fix the problem. The vPro Intel NUC has the ability to remotely restart that unit even when the operating system is not working.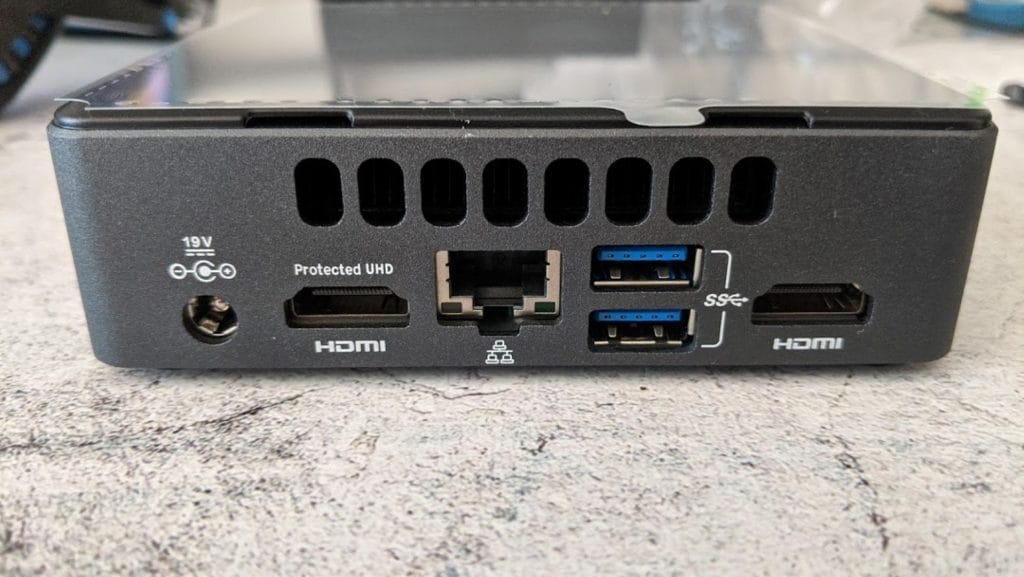 There are open-source tools that allow you to manage the Intel NUCs with the vPro technology. You can read more about this tool here: OPEN SOURCE TOOL FOR INTEL AMT MANAGEMENT CONSOLE
You can buy the Intel NUC from here: Intel NUCs
The Intel NUC is barebone, which means there is no memory or hard disk installed in the units. You need to purchase these additional items in order to have a fully functional digital signage player. Here's a video of how to install the memory and hard disk into the Intel NUC:
LIKE WHAT YOU'VE READ?
When you subscribe you will also join other Digital Signage readers who receive our content right in their mailbox. Good luck!