USING DIGITAL SIGNAGE TO DISPLAY STAFF ROSTERS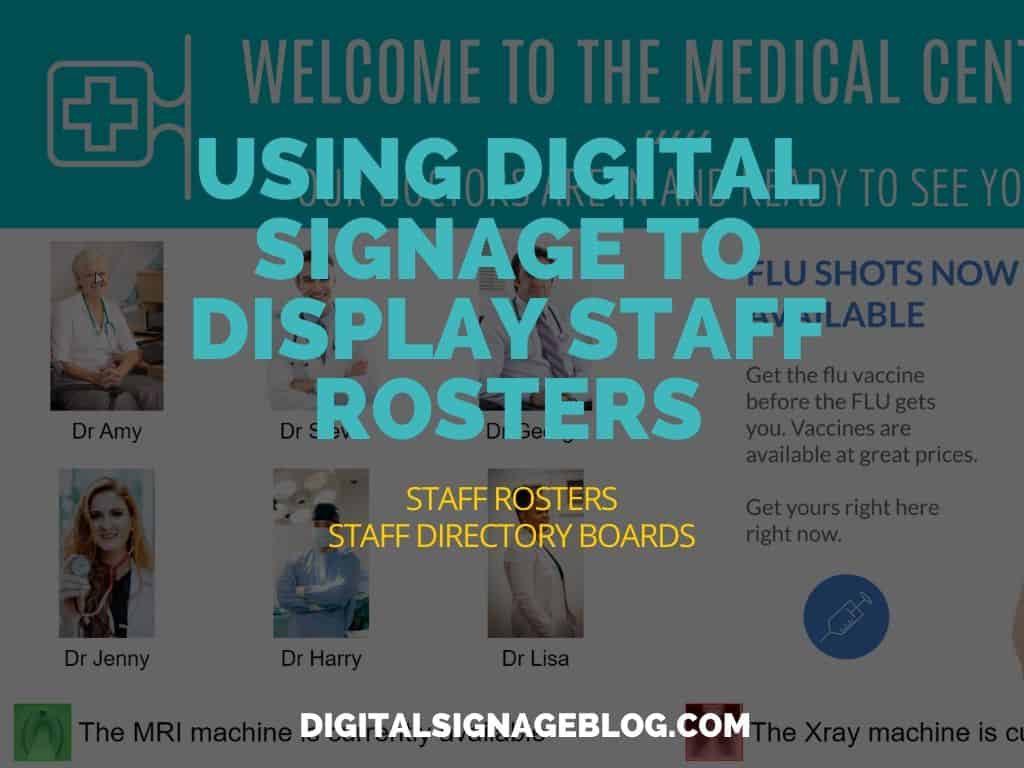 Do you need a way to display your staff roster or staff directory on a digital signage screen? Advertise Me, an Australian based digital signage solutions company recently built a digital signage solution to help manage and display staff rosters on digital screens. The solution uses a SaaS cloud-based solution, so managers will be able to easily manage their staff from any device that is connected to the Internet. The Staff Roster Module for Digital Signage is able to also group your staff based on different functional departments and will only display this staff directory on one screen or across all the screens in the digital signage network.
Being able to show which staff are currently working is a great way to engage and communicate important information with visitors, patients and guests. The solution can be used in hospitals, medical centres, medical practices, gyms, car service centres, smash repair centres, universities and warehouses – the possibilities are endless.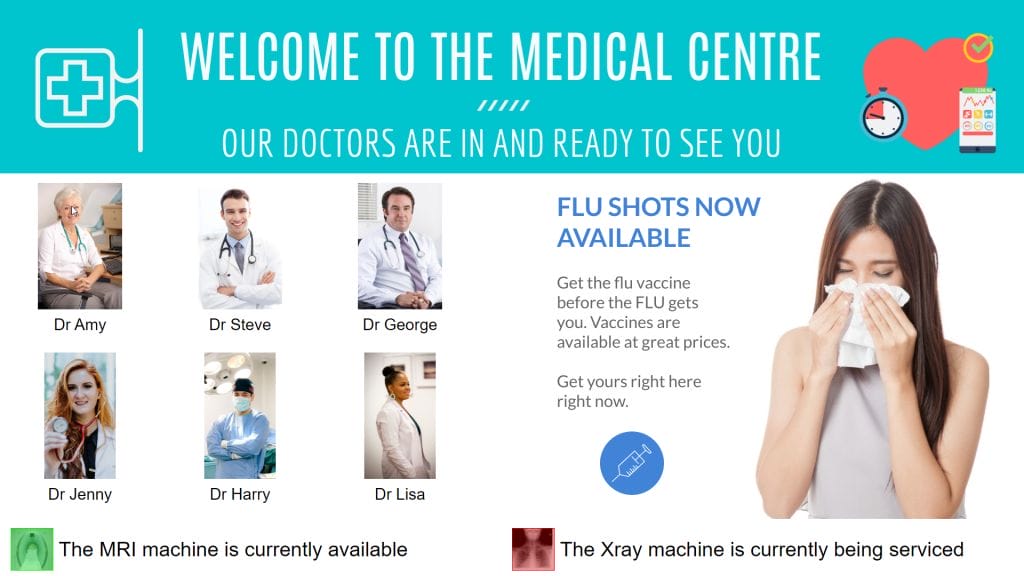 The staff directory can be used for gym and personal fitness training centres to display which trainers are in and what classes they are holding.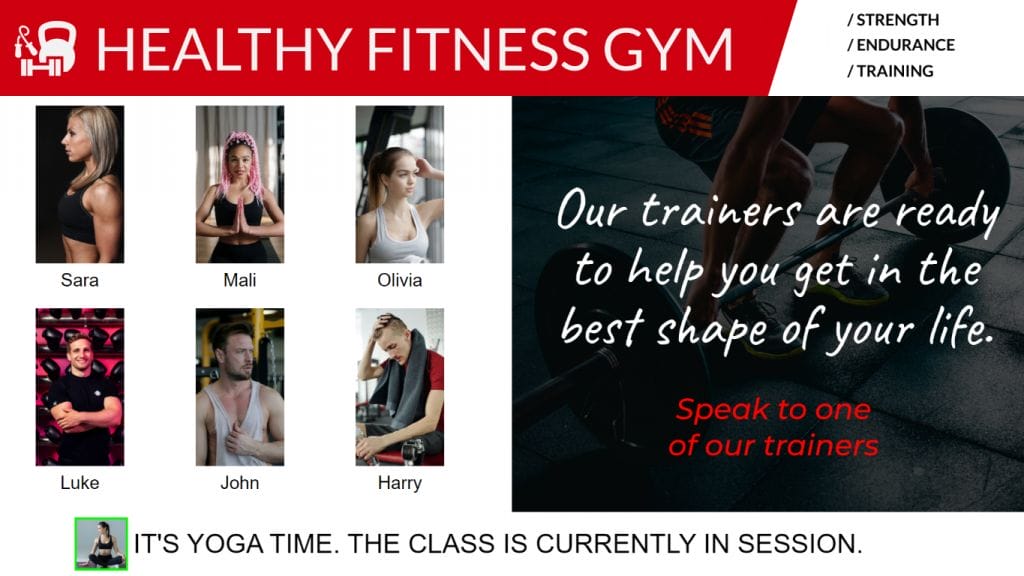 LIKE WHAT YOU'VE READ?
When you subscribe you will also join other Digital Signage readers who receive our content right in their mailbox. Good luck!