5 WAYS TO INCREASE BRAND AWARENESS USING DIGITAL SIGNAGE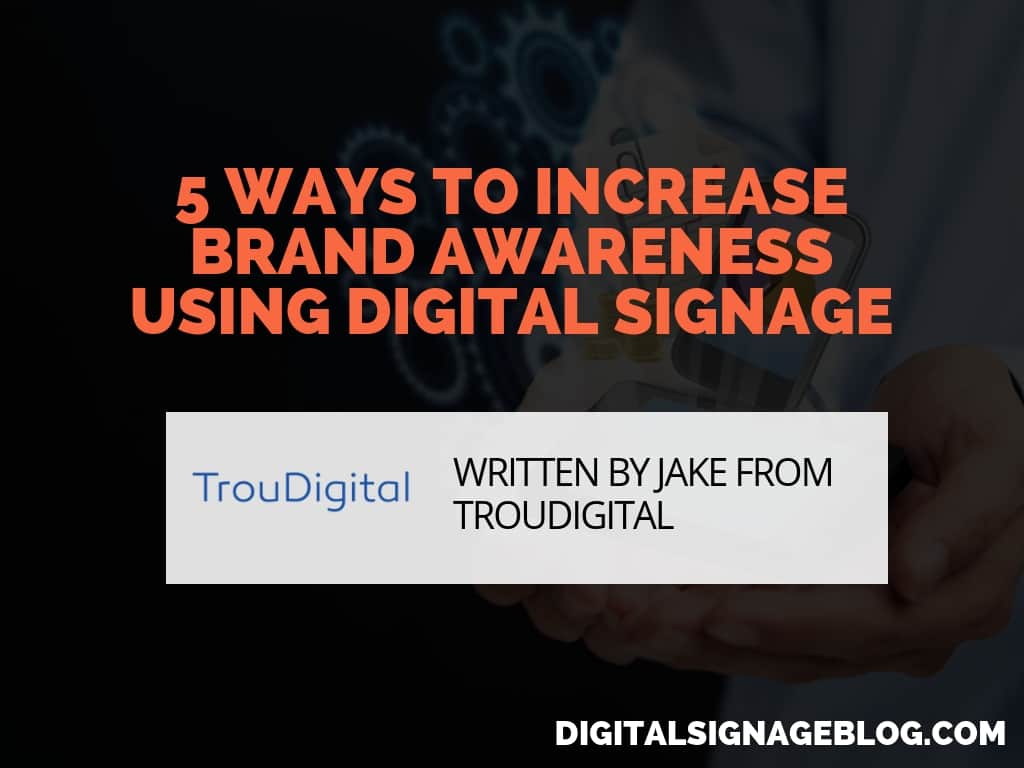 With over 5.7 million businesses operating in the UK and over 600,000 new businesses registered every year, increasing brand awareness to stand out is now more important than ever.
Some of the more popular mediums that spring to mind when trying to build brand awareness are things like social media, online and in-store competitions, and that all-important word-of-mouth. There is, however, a newer medium that up until recently was only accessible to businesses with larger budgets – and that is digital signage.
What makes digital signage such a diverse platform for spreading brand awareness is that it not only creates entirely new methods to do this, it can also seamlessly incorporate the other mediums already mentioned.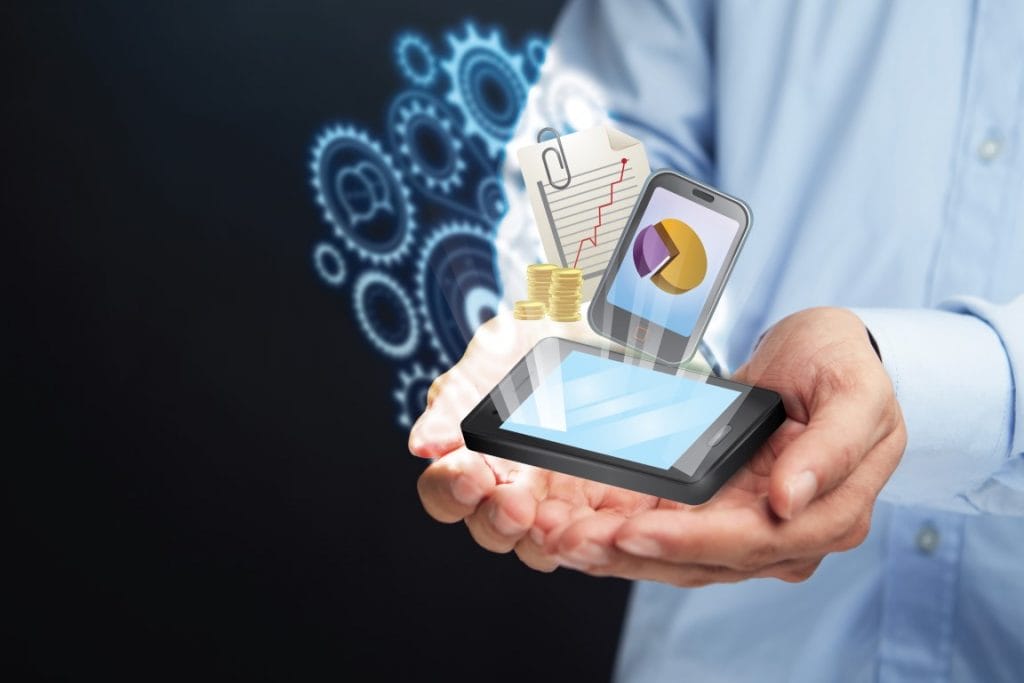 Here are 5 great ways digital signage can be used to increase brand awareness:
Promotional Media
Perhaps the most direct and obvious way digital signage can be utilised to increase brand awareness is through displaying various promotions that you might be running.
Rather than presenting these promotions using static mediums, you can instead display your content in a far more dynamic way. This could be original eye-catching images created by a graphic designer, similar to posters, with the added benefit of being able to display multiple at one time.
To really maximise the benefits of digital signage, you could create short video promotions to be displayed on your screen to guarantee that your audience is kept in the loop regarding your latest offers.
A recent study found that 88% of people claimed they were attracted to the content on a digital screen and 71% found it more memorable than traditional static mediums. If you then combine this with other methods of distributing your promotions, such as social media, you can be assured that you are effectively increasing your brand awareness.
Branded Screens
A more subtle method of building brand awareness is branding your digital screen whilst displaying more general information. Some examples of helpful information you could display would include the weather, the news and traffic updates. Encompassed within your brand, this more general content can help passively build brand awareness without directly selling to your audience. It's all about providing value.
Creating a branded screen is now a very quick and easy process. Upload and display your logo straight onto your screen so that passersby will always be aware of who is providing them with information. Some digital signage providers are also able to exactly match brand colour palette using HTML colour codes, meaning that your screen will always adhere to your overall brand identity. Top tip: make sure you match your brand fonts too!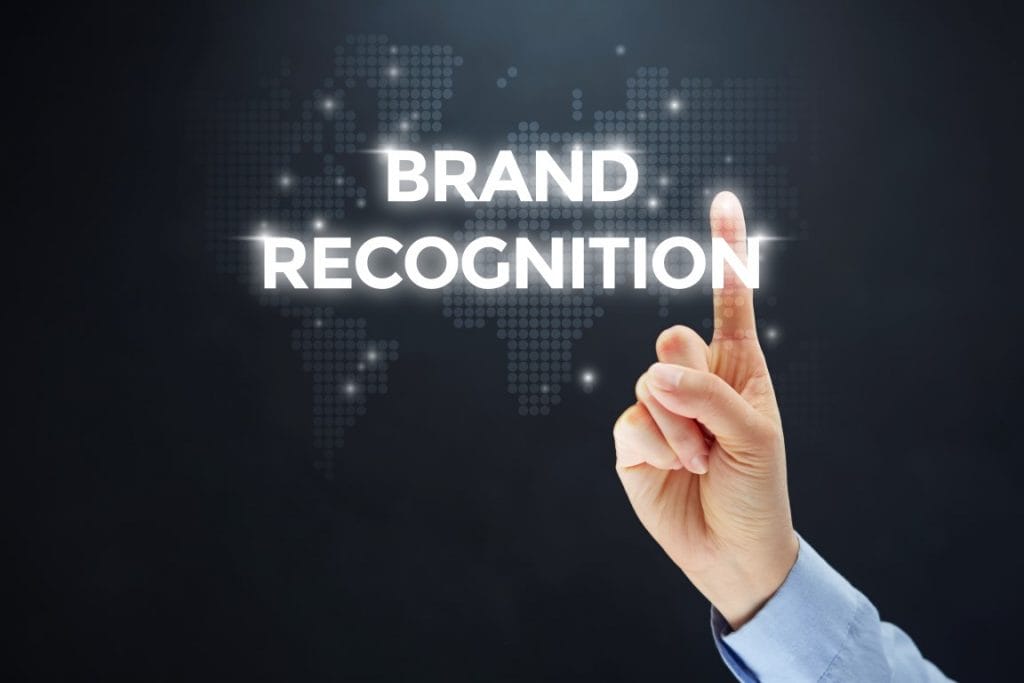 Social Media
With technology being at the forefront of everything we do, it's no surprise that the best method to build brand awareness stems from this. Building a social media presence across multiple platforms – Facebook, Twitter, and Instagram – is one of the fastest ways to establish your business with any kind of brand recognition.
Partly, this is due to how accessible your business becomes to potential customers and vice versa. Combine this with being able to promote offers and announcements to your customers, as well as resolving customer issues through direct messaging, you have the perfect platform for increasing brand awareness.
Fortunately, through the integration of social media onto your screen, digital signage partners perfectly with building your social media presence and, in turn, building brand awareness.
Whether it's pulling in your latest posts from Facebook, images from Instagram, or tweets from Twitter, you can reach both your online followers and those passing by your screen. Plus, you get the added benefit of being able to keep fresh content on your screen without having to do any extra work, as it automatically pulls in your latest posts.
In a way, digital signage is helping brands take their social media offline, getting more eyes on their branded feeds than ever before and boosting their followings.
"Lift and Learn" Products
One of the newest advancements in the digital signage world is the use of radio-frequency identification (RFID) triggered content. To provide a simple explanation, this is when a small RFID chip is placed onto an object, then you then place the object onto an RFID reader, which then triggers a particular piece of content to be displayed on a screen.
But how does this help build brand awareness?
Well, this can really depend on the industry. Taking retail as an example, particular products can be tagged and then passed over an RFID reader, which would then cause information regarding that product to play on the screen, perhaps a video.
For businesses that instead provide a service, it could just be used to quickly display the differences between your business and competitors. It could even be used to prompt analytical data to be shown on the screen, which can then be used as a sales tool.
Although this may not have an immediate impact on brand awareness, it adds to the overall experience of buying your particular product or service, differentiating your business from competitors. "Lift and learn" displays can turn visitors to your store into returning customers who have shared a memorable experience with you. They also increase your customers' engagement with your brand as a whole, as they actively participate in finding out more information about what you provide.
Interactive Displays
In the same way, touch screens can also be an effective tool when building brand awareness. Rather than using a separate device to prompt content, touch screens allow customers to navigate through the information as they see fit. This is particularly useful for businesses with large product catalogues or service providers with, for example, different payment packages. It helps users become more familiar with your brand's offering.
Interactive displays indirectly increase brand awareness by enhancing the overall buying experience of your customers. This will then make them more likely to share their experience either online or with friends, gradually increasing your brand's presence and reputation through word-of-mouth.
Those are just 5 ways digital signage is being creatively used to increase brand awareness. If these ideas weren't enough to persuade you, 84% of UK retailers who use digital signage believe that it creates significiant brand awareness. Can your brand afford to miss out?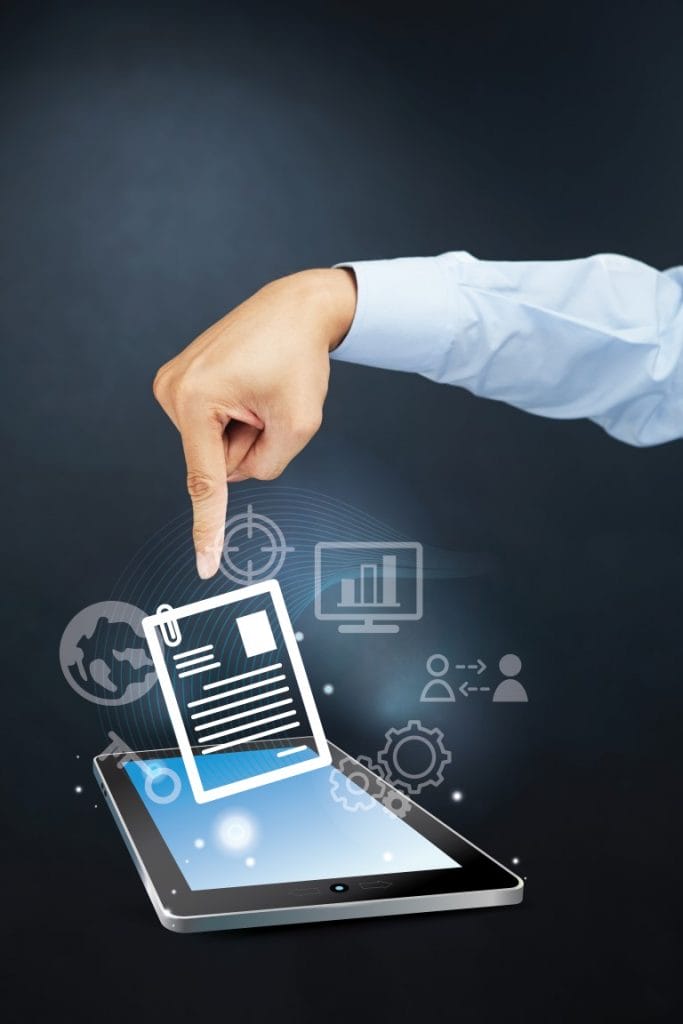 ABOUT THE AUTHOR
This guest post was written by Jake Turner, the Customer Relations Manager at TrouDigital, a fast-growing digital signage company based in Southampton, UK.
LIKE WHAT YOU'VE READ?
When you subscribe you will also join other Digital Signage readers who receive our content right in their mailbox. Good luck!