How Retail Stores can make use of Digital Signage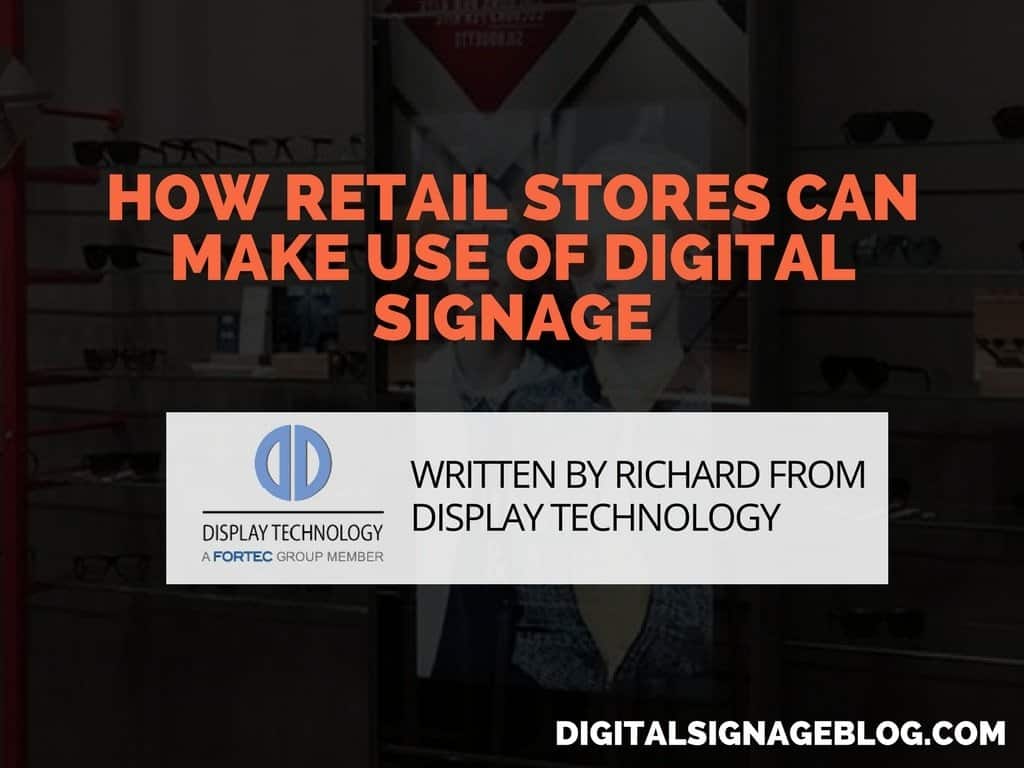 Digital signage has emerged as very popular choice of technology in recent times, of which many businesses are beginning to take advantage of by incorporating it into their business operations. Digital signage can have a real positive impact on your business, especially when used in the best ways possible. We have created a guide of how retail stores can use digital signage as part of their businesses, discussing exactly how you can use it, as well as why it is important to do.
Using Digital Signage in Retail Stores
There are a number of different ways to use digital signage within your retail store, often depending on the type of business you are and who your target market is. One of the most important factors, however, is where your digital signage is likely to be positioned, as this can be integral to the success of what you are hoping to achieve. The content being displayed and the location of the signage go hand in hand, as product advertisement would typically be better positioned near to the product that is being advertised, providing ease to customers looking to find it, whereas content looking to bring in new customers would be better located externally. As well as this, you should consider the exact positioning of the signage, thinking about where customers are likely to look, such as positioning them at head height and in the line of sight.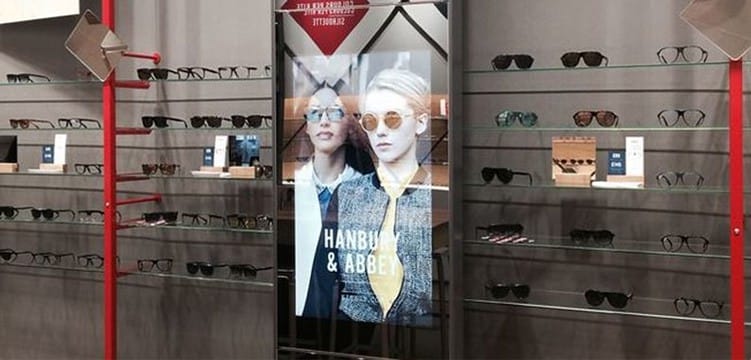 When creating the content for your digital signage, there are a range of avenues that you could consider, depending on which may be the most effective for or better suited to your business:
Using Video to Advertise – Video is widely thought as one of the best ways to grab a viewer's attention, especially if you can interest them as soon as they start to watch. Video advertising can be much more interesting than other types of advertising, which is why many businesses choose to take advantage of it, combining it with effective music and sounds to really appeal to the viewer.
Graphical Advertisement – Another way to advertise products or services from a business is to use a combination of images, text, colours and animations, standing out to the viewer and encouraging them to look at what you are offering. By creating something that stands out to passersby, you have more chance of them stopping to look at what is being said, which could then lead to them becoming a customer.
Information about Upcoming Events – Digital signage is the perfect way to broadcast information about upcoming events, more so because of the wide scope of people that you are able to reach. Leaflets and word of mouth can only spread the word so far, but digital signage located in various places will be able to get to more people, which could lead to more engagement and attendance to your events.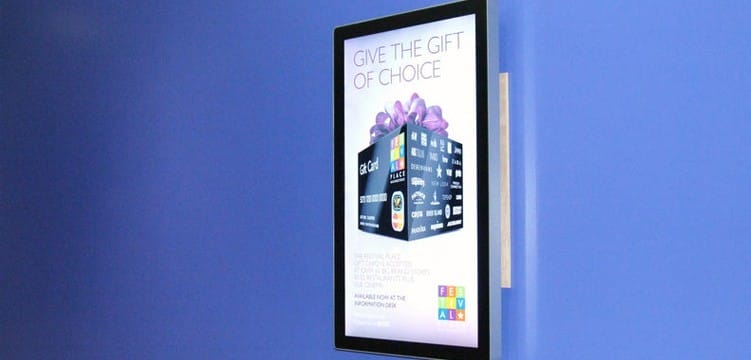 Generic News Feeds – Many people despise all forms of advertising, and so providing those with informative content such as news feeds can help to attract them to your signage. Once they understand that your signage provides useful information, they may continue to pay more attention to it, which could mean that they are able to see more of the advertisement that you display.
Why should you use Digital Signage for your Business?
Using digital signage can really bring value to your business; helping to do things that otherwise may not have been possible. Digital signage opens up a wealth of opportunities for your business, allowing you to achieve your goals much easier than ever before.
Bringing New Customers to your Business – People are generally more attracted to something that visually stands out to them, more so than anything else, and so creating something that will appeal to people as soon as they see it is helpful in bringing more customers to your business. Providing information and sharing product offers can appeal to the customers, who then may look to take advantage of what they have seen via your digital signage.
More Cost Effective – Although it does require an initial investment, digital signage can actually help your business to save money. Once you have the signage in place, you will be able to save on advertisement costs in the future as you will no longer require printed advertisements, focusing your efforts more on the digital signage to advertise what you have to offer.
Fresh, Engaging Content – Digital signage can be as flexible as you need it to be, so when you have new product offers or content that you wish to put out there, you can easily update or add to the content that you are currently displaying. With other forms of advertisement, this may take much longer to do.
Showcasing your Work – By using digital signage, you are able to show the world what your business can do. Not only can you show recent projects that you have completed, but you can also upload testimonials and reviews from people you have worked with, showing people that your business produces top quality.
Author Bio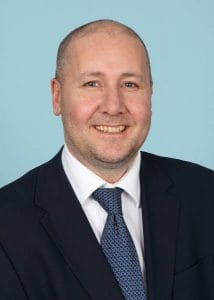 Richard Murton is the Managing Director of Display Technology, specialists in TFT, LCD and Touch Screen display solutions and are part of the global FORTEC Data Display Group, based in Germany.
LIKE WHAT YOU'VE READ?
When you subscribe you will also join other Digital Signage readers who receive our content right in their mailbox. Good luck!