WHICH INTEL NUC SHOULD YOU USE FOR DIGITAL SIGNAGE?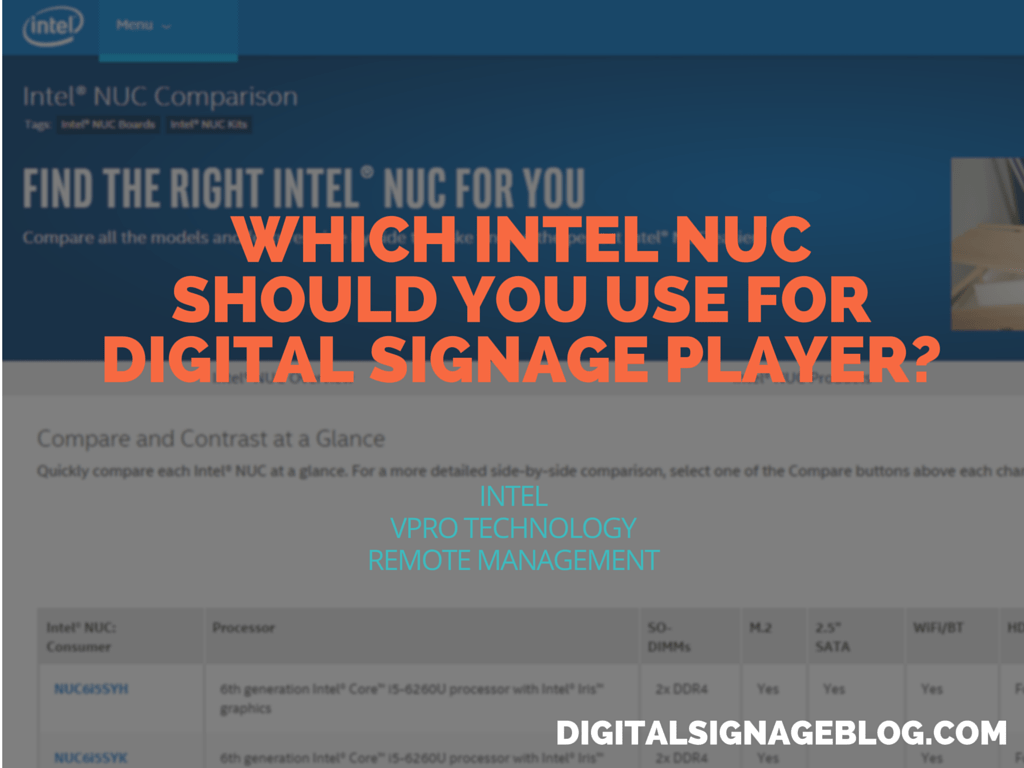 Digital Signage Players are popping out everywhere.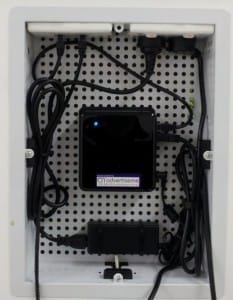 They range from consumer PCs to commercial hardware specifically designed for digital signage. Over the years, we've been using the Intel NUCs…in particular the DC53427HYE model because of the Intel vPro technology. vPro technology is a set of hardware features that allows you to remotely manage the PC – this includes being able to remotely restart the NUC if there is an issue with the OS. For those techies out there who are familiar with RIB (Remote Insight Board) or iLO (Integrated Lights Out) on servers, vPro is also very similar and very handy. Basically, with vPro you will be able to remotely restart the NUC if the OS crashes (Blue Screen of Death).
Now, the DC53427HYE model has now been superseded by the latest model which is NUC5I5MYHE. This model not only has an i5 processor but it now supports 4K video with eDP. You can read more about this model here: http://www.intel.com/content/www/us/en/nuc/nuc-kit-nuc5i5myhe-board-nuc5i5mybe.html
If you want to compare the different models of the NUC then we suggest you look at this link as it highlights the different features: http://www.intel.com/content/www/us/en/nuc/nuc-comparison.html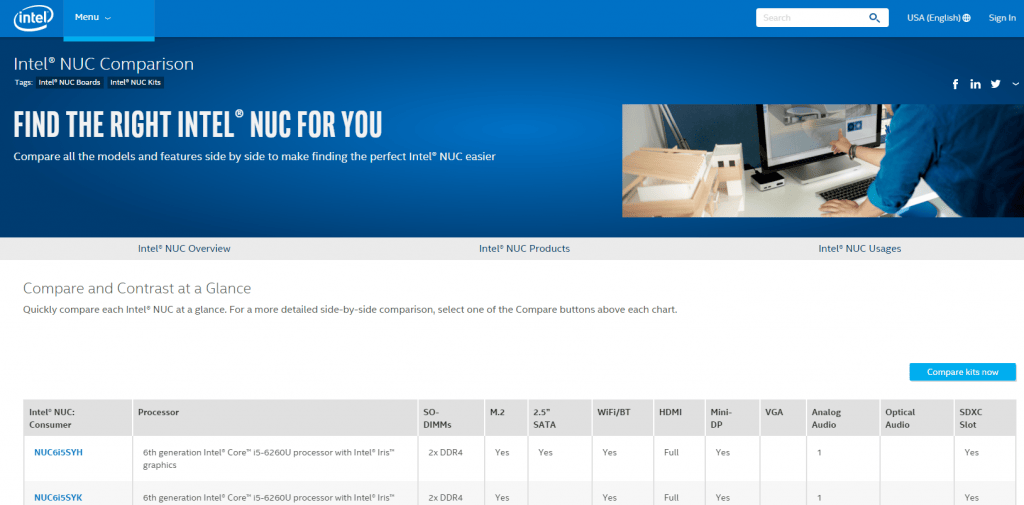 One of the advantages of using this NUC is that they are small enough to hide behind the screen!
LIKE WHAT YOU'VE READ?
When you subscribe you will also join other Digital Signage readers who receive our content right in their mailbox. Good luck!