CASE STUDY: DIGITAL WAYFINDING FOR HOSPITALS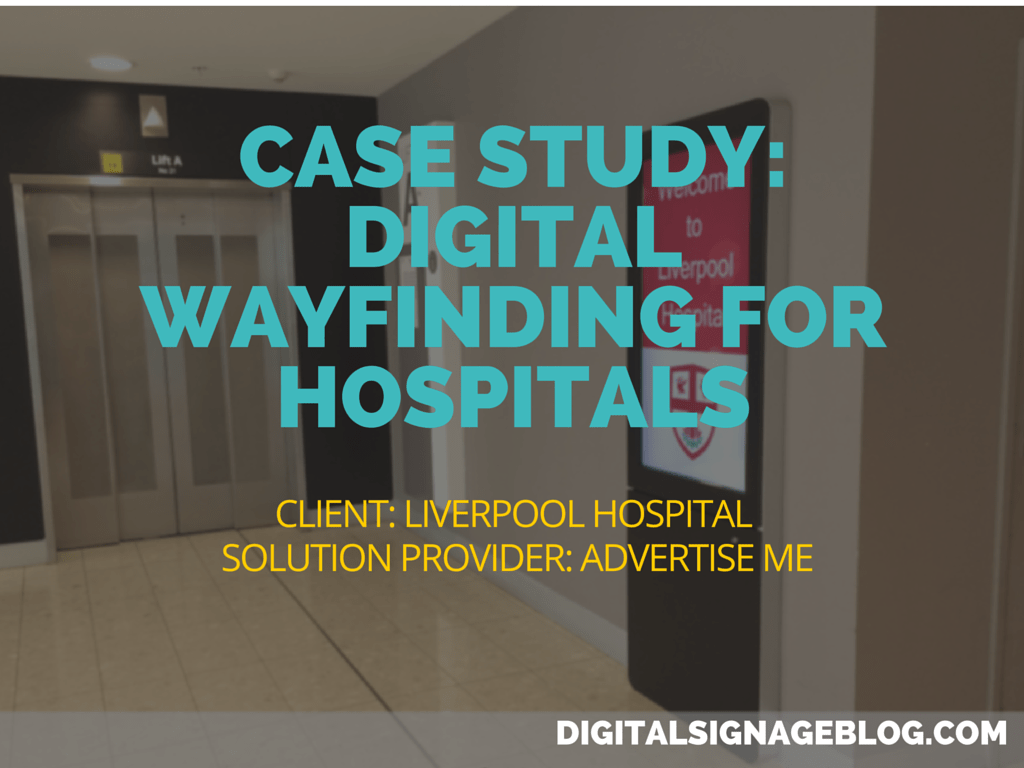 Ever been to a hospital and didn't know where to go? Where you able to follow the static signs? But still ended up getting lost? It is now common practice for many hospitals to use Digital Wayfinding solutions to guide visitors to their destination. Liverpool Hospital (one of the largest hospitals in New South Wales Australia) is a great example of using Digital Wayfinding in a Hospital. The solutions included a total of 7 Digital Wayfinding units strategically located at the Main entrances and corridors of the Hospital. In addition, there was also 4 Welcome boards displaying communication information and advertisements.
Client Profile
Name: Liverpool Hospital
Solution provider: Advertise Me Pty Ltd
Industry: Healthcare
Solution: Digital Wayfinding and Digital Signage Solution
Read the full case study here: Digital Wayfinding Kiosks For Liverpool Hospital Goes Live
LIKE WHAT YOU'VE READ?
When you subscribe you will also join other Digital Signage readers who receive our content right in their mailbox. Good luck!