ATTENTION GRABBING TOTEM LED SCREENS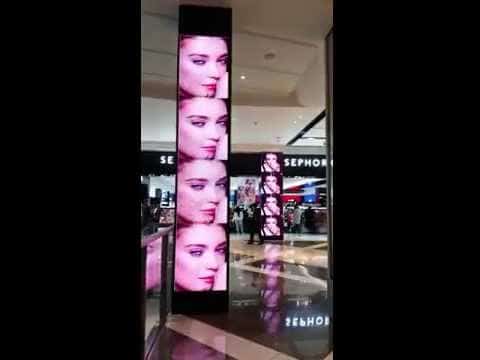 One of our readers sent us this video of a Totem LED screens in front of the SEPHORA store. Check out the video.
What stands out from this setup is the ability to display duplicate content on the same screen. This makes the totem appear to have 4 individual screens which gives it a WOW factor. It is also able to display the content as one single unit to display text vertically which also makes it stand out.
Please watch the video and let us know what you think.
LIKE WHAT YOU'VE READ?
When you subscribe you will also join other Digital Signage readers who receive our content right in their mailbox. Good luck!