The Psychology of Colors in Your Digital Signage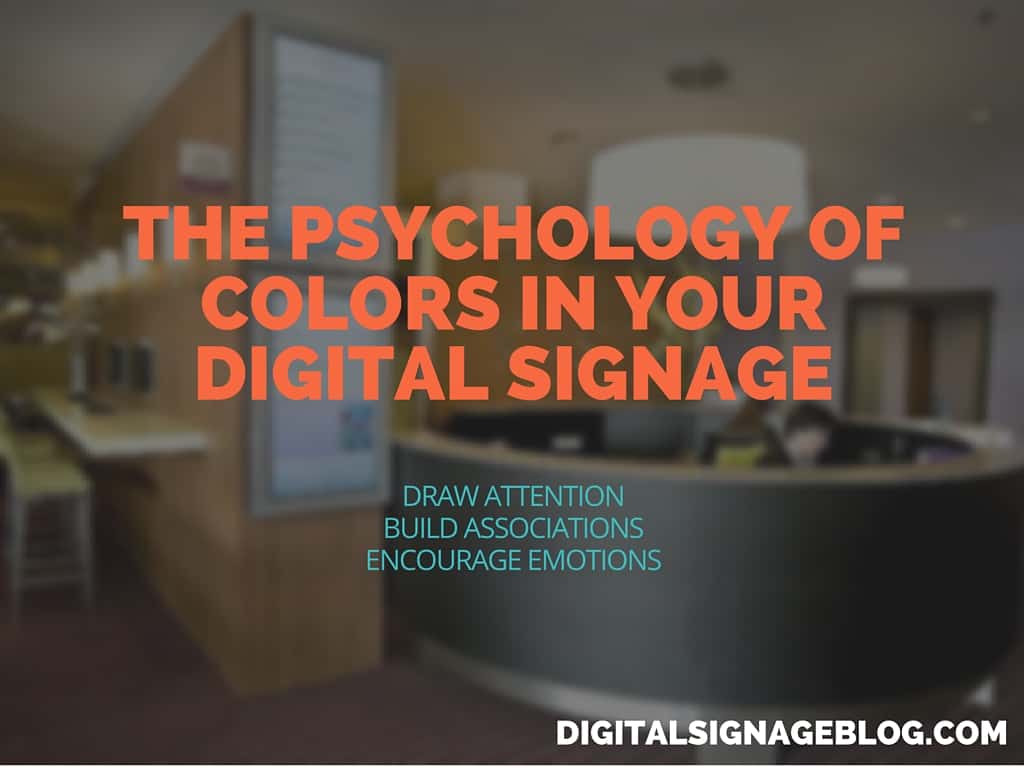 As a reflection of your brand, all digital signage should be subject to the same meticulous design standards as other divisions of your enterprise. Among the more unclear aspects of digital signage is how people build emotional bonds with your message through the application of color psychology. Research has demonstrated that primary colors elicit emotions to their recipient that when associated with conscious messages, could intentionally or otherwise, build new connections with your audience.
Color psychology has been used in a number of circumstances to deliberately build subconscious connections in the mind of people experiencing them. For instance, many doctors wear blue garments because it coveys intelligence, trust, and is a soothing color. Should the doctor come in wearing orange garments, it may be challenging to build the latter and be taken very seriously. The same color psychology may be applied in the logic of your advertisements, or any promotions that will impact your company or the image you are attempting to construct.  We have compiled the most effective ways to use color in a positive way during your campaigns.
Draw Attention
Some colors may be used to capture the attention of prospective customers, even though they are in conflict with the color scheme of your brand. For instance, the color red and orange have been known to elicit attention, specifically red where people closely identify with mental stopping signals. Once attention has been drawn to the advertisement, it will rapidly be fleeting unless you may use something to earn the attention into captivating interest. However, the content of the digital signage and funnel conversion is not the subject of this article.
Pro Business Plans is a company that provides business plan consultants based in New York. Their website provides an illustration of the bright colors that are used to draw attention into the website. The colors of orange promote start-ups and other bright colors ignite warm and comfortable emotions. The site is designed to build an emotional bond with prospective clients, so that it may have higher churn rates.
Build Associations
If a message is received, it will build connections in the minds of the recipients that will impact your business. Build associates with the color schemes that you use and the message that you seek to convey. If your message seeks to convey an optimistic future, using blue to build trust and yellow to indicate optimism may be more effective when against a message to inspire growth. However, the effectiveness of the campaign is subject to the quality of the company sending the message. 
As an example of this hotel lobby below, the colors stand to appear distinctive in their illumination, but are intentionally designed to now attract unnecessary attention. The purpose of this example was not for display, but rather of the importance of adaptation for environment. Had they wished to create a more sophisticated design, more attention getting colors could have been used.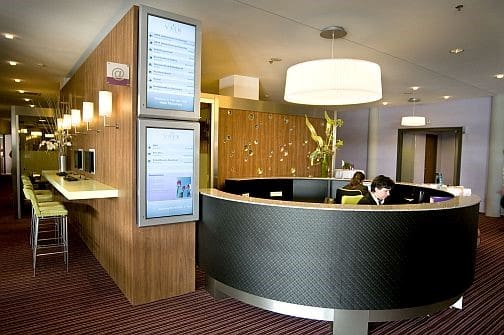 Encourage Emotions
In some instances, digital signage is designed to create a certain atmosphere, such as its application into a hotel lobby. These technologies are then used to encourage an ambience that surrounds the visitors into a new environment. Colors must be selected that conform to each environment and create a unique experience.
There are several more techniques when using colors as a method for psychology. You may need to create the emotions of a certain environment, where it is important to establish a theme. For instance, a hospital may want to build trust and security, whereas a luxury tie store may want to use purples and yellow to convey optimism and luxury.
ABOUT THE AUTHOR
Chase Hughes is the owner of Vartheta, a strategy advisory firm and diversified holding company. Chase has over three years of management consulting experience and six years in investment banking. He has lived and worked in the Asia-Pacific, Middle East, and North Africa. Chase has his BSc from Purdue University.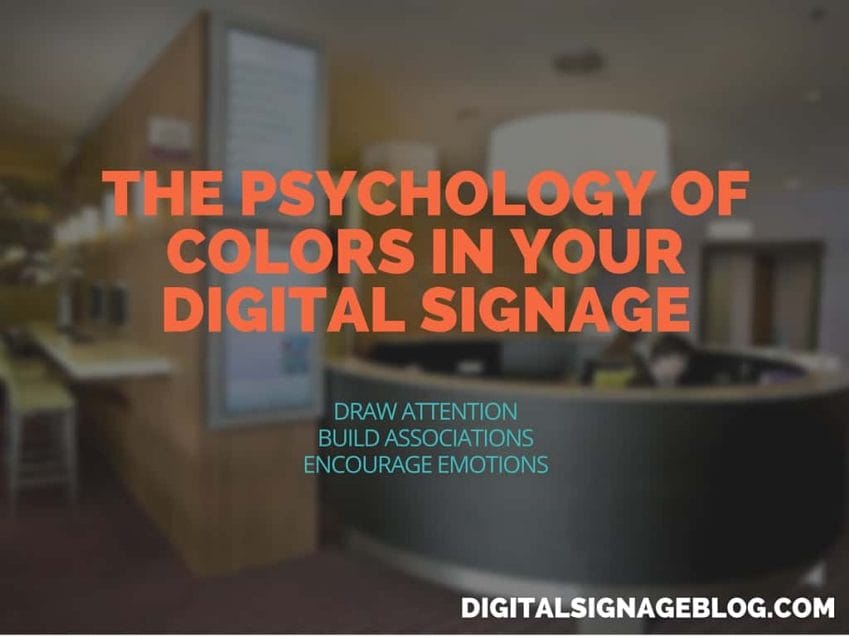 LIKE WHAT YOU'VE READ?
When you subscribe you will also join other Digital Signage readers who receive our content right in their mailbox. Good luck!