Digital Signage Klip: Westfields new stand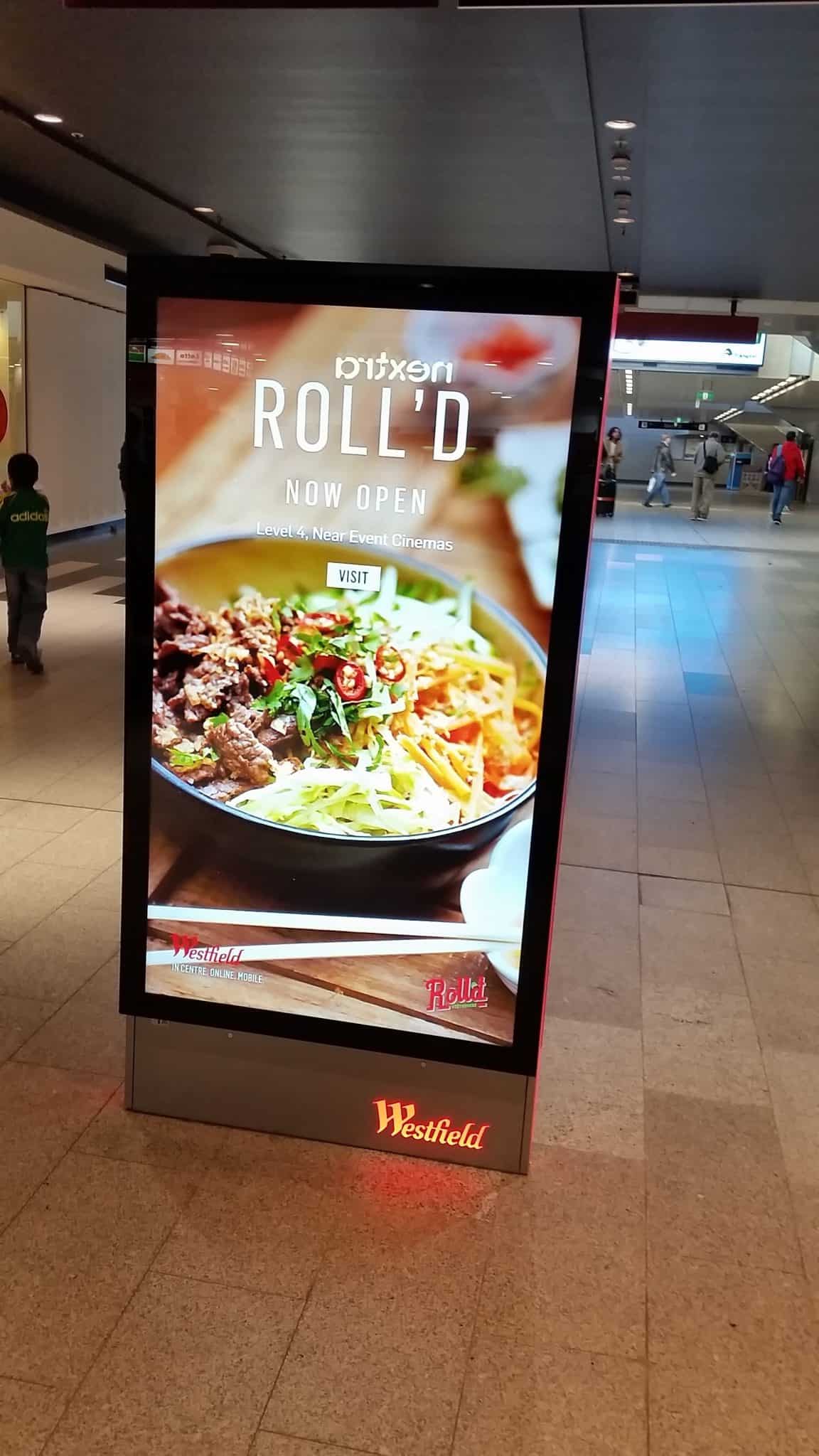 We recently spotted new digital stands across the Westfield shopping centres. The look is pretty cool as there is a red neon light that runs across the edge and also on the Westfield logo. There is also a small hole for a camera positioned at the top of the stand. Its possible they are using this for facial recognition analytics but who knows. Maybe I'll get in touch with someone in Westfield to find out.
[sm_smlts_colorbox title="HELP" color="#ba0400″]If anyone know more about this please let me know so we can share this information with the digital signage community.[/sm_smlts_colorbox]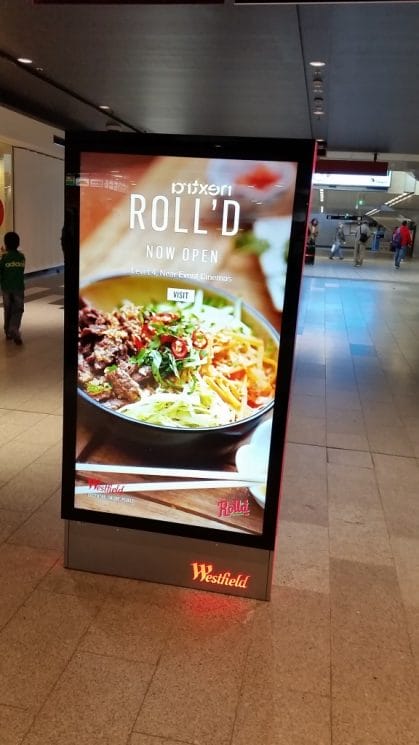 [sm_smlts_colorbox title="SEND US YOUR KLIP" color="#006cba"]If you would like to share your digital signage snap with us and the digital signage community, please send in your klips to info@digitalsignageblog.com with a brief of your snap, including location where it was taken, your name and/or business name.[/sm_smlts_colorbox]
LIKE WHAT YOU'VE READ?
When you subscribe you will also join other Digital Signage readers who receive our content right in their mailbox. Good luck!