Guest Post: Where Do Digital Signs Work Best?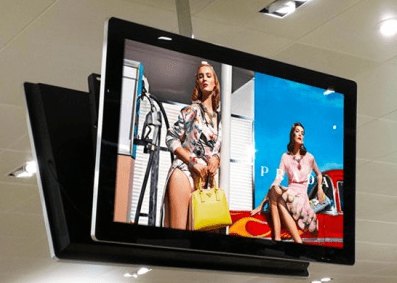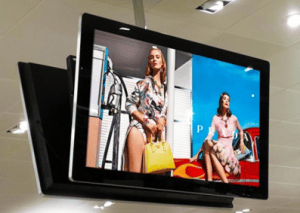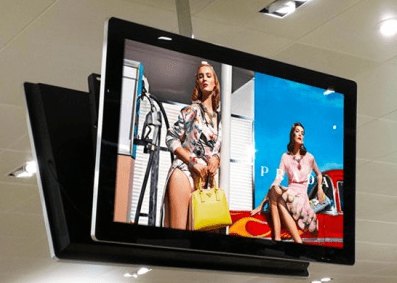 Static posters have been around for decades. In the early days posters were initially used to create awareness about plays and public performances. Since then they have gone on to advertise everything under the sun. Although static paper posters will probably stay around for a while, they have some tough competition. Digital signs are fast becoming the best way to communicate advertising messages to people in a wide variety of different settings. They are a form of electronic display that are well suited to today's digital world. You can use innovative digital signs to promote your business.
If you are new to digital signs then you might not know where they work best. In order to generate maximum impact they need to be put in the right places. Location is key when it comes to digital signage. Where might you see a digital sign? Here are a few suggestions.
At events
Digital signs work really well at events. There are often a lot of people and standard posters and signs just don't cut it. You need something that is going to catch the attention of the crowds going in and out of the event.
Digital signs can also be used inside events to advertise other future events or products and services related to the event type. When you have a digital sign placed at an event you know it's going to reach a certain number of people. According to Ken Auletta in a recent article he did for FESPA "There is tremendous potential for digital place-based if everyone plays their cards right. The time is now to show off our strong suit."
In city centres
You will probably have seen lots of digital signs around city centres. You may not have processed what they were but you probably read what was on display. Retail stores use digital signs in key places in shopping centres and within their own shops to persuade people to buy things. Shops that are located in city centres have a lot of competition and digital signs are an effective way of getting people to walk into their store.
At informational sites
Digital signs are not always used to sell things. They can be used for informational purposes to. It can be very difficult to get messages across to the public when they are confronted with so much information. Digital signs really stand out and catch people's attention. It's also a visually appealing way to display important information, that's why they are used in hospitals, museums and schools. They are most effective at key points where people naturally look for information, such as building entrances, receptions and display areas.
Where people queue
People get really bored and frustrated when they have to queue. Why not give them something interesting to look at? When people are stuck in a queue they can't rush off anywhere and will find it difficult not to look at a well placed digital sign. They might be so bored that they will look around the room for things to read and look at while they are waiting. According to Allsee-Tech "Digital signs tend to work really well when they are placed where people are likely to have to wait in line".
In shops pre-purchase
There is not much point having signs after people have bought their shopping. Always place them where people are going to be browsing for products. You want to catch their attention before they make their purchasing decisions and head for the tills.
Where there are large numbers of people
It's not rocket science, if your digital sign is shown to more people it is likely to get better results. There is no point displaying an amazing sign in a place where not many people will see it. To maximise the results from your campaign try and look for places where there will be the biggest exposure.
About the Author
Thomas Fraser-Bacon is E-Marketing Executive for AllSee Technologies Limited, digital advertising display manufacturers based in the UK.
LIKE WHAT YOU'VE READ?
When you subscribe you will also join other Digital Signage readers who receive our content right in their mailbox. Good luck!