Techie Question: What are Digital Signage Extenders?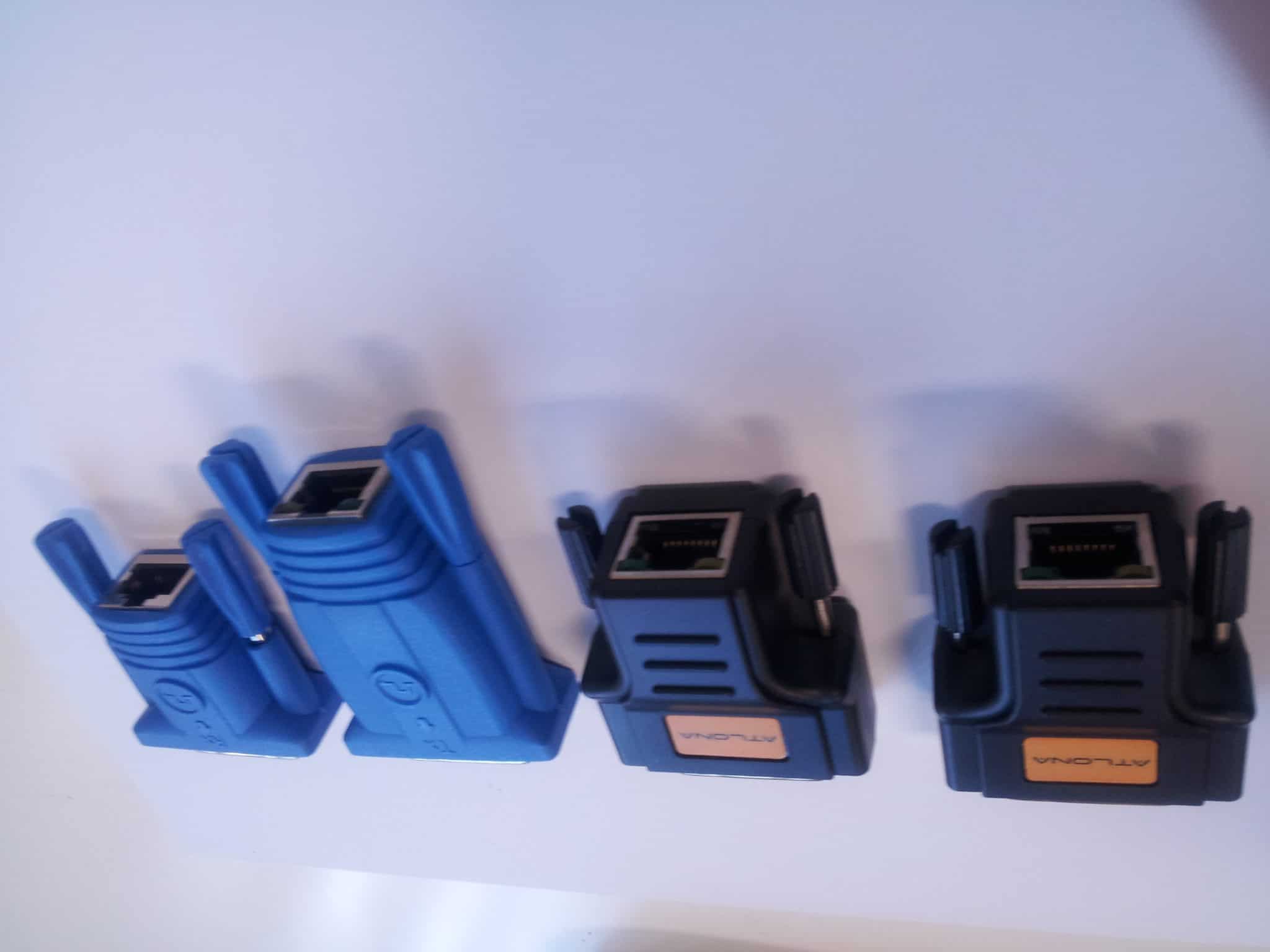 With the advancement of technology, traditional signage (static billboards, posters and pamphlets) has been changing constantly. Now it's the era of digital signage where you can easily advertise or display your business on a screen that is visible to many people. It is a rapidly developing business and there has been many different technologies associated with digital signage. One of these is Video Extenders. Video extenders basically carry the high-definition output from a digital signage player to a digital screen.
Digital extenders are usually used to transmit the high strength video signals from the source to the required digital sign that is away from the source using an Ethernet cable. These cables which carry signals ranging from VGA to HDMI are also used to connect device to a network or the Internet.
Fiber optic cables can also be used and can carry signals up to 300 meters from the signal source. Fiber and Ethernet cables are extremely useful in the industry of digital signage as they can carry the audio and visdeo component of any device to the destination. Both the visual and audio signals can be embedded in the new CAT5/CAT5e/CAT6 cables that are being extensively used in the market these days. The Ethernet cables are also much cheaper than your traditional video cables. Extenders can serve many digital signage screens at a time without getting interrupted by the signals or lose quality.
Now the capability of the signal spread has reached up to 300 meters and an average of 150 meters. I strongly believe these distances will be higher when newer technologies are introduced.
One of the benefits of using digital signage extenders is the fact that the device does not need to be located behind or near the digital screen. It can be kept in a secure room which is private and only accessible by the operators of the system. These extenders are able to deliver high strength of video signals it is ensured that the output image delivered is crisp and bright even over a long distance. They are flexible for both audio-visual content transmissions so it will be easier to control and interact with the signage. Multiple transmitters (such as matrix switcher) are also available which allows you to control multiple inputs and route the content to multiple screens.
Video extenders have made their way to deliver the signal with no loss and made its own stand in the industry. It has spread extensively to boosts signals without impacting the HDMI input which gives a more bright and vibrant display even on 4K screens.
Many companies have opted this technology of using the video extenders as they give you high quality result than in the contemporary sources. These extenders generally are the gateways between the source and the output but also efficient in boosting the signals without any loss of signal strength. With more advancement these video extenders also turned into splitters that can be able to split the signal into two different channels which lead to different outputs. This splitter video extender are mostly used in commercial areas and is the most efficient way of spreading the high quality signal to multiple screens without any loss in strength or quality.
There are two type of video extenders – Passive and Active. Passive video extenders do not require a power source but we have seen the video signal quality to drop if distances are higher than 10M. Active video extenders use power to boost the signal and hence the reason why you can use them for long distances. Using digital signage extenders is more cost effective than using traditional video cables and are easier to install and terminate.
LIKE WHAT YOU'VE READ?
When you subscribe you will also join other Digital Signage readers who receive our content right in their mailbox. Good luck!