Guest Post: "Retail Digital Signage" TCO VS ROI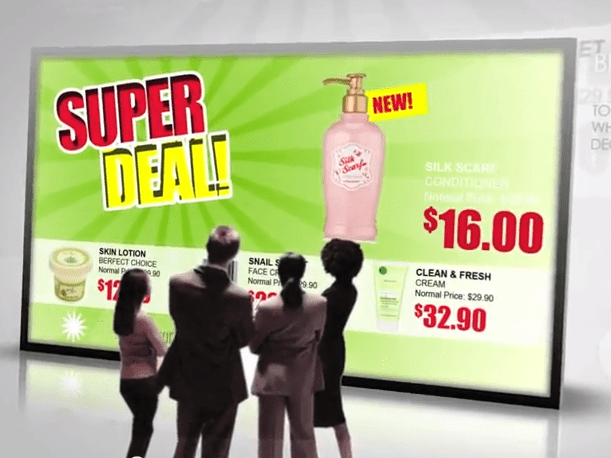 | | |
| --- | --- |
| One of the most important issues I face being a digital signage solution and services provider for many years is the paradox of digital signage real cost, should it be  measured by the ROI (Return On Investment) or the TCO (Total Cost of Ownership), and which one of them s more important. |   |
A very important question that arises whenever a digital signage solution is offered is: How much would that cost? But is it the right question you should ask?
Unfortunately it is not; the reason is: Total Cost of Ownership (TCO) of the digital signage solution (i.e. software, hardware, screens…etc.) is not the real measurement behind digital signage cost. Real cost of digital signage solution is much less than the actual amount of dollars you invest.
Digital signage real cost lays behind the ROI (Return on Investment) not the TCO; yes investment. Digital signage is not like acquiring MS Office, or any office IT supplies. Digital Signage is a real investment and this how you should think about it; you are not just getting an IT Solution to reside in your data center you are dealing with an investment opportunity
In order for us to understand why Digital Signage is an investment, we should first understand what investment means. Investment is putting money into an asset with the expectation of capital appreciation.
In all cases the formula to calculate the digital signage ROI would depend on your strategy of using the digital signage installed at your premises; in most cases digital signage is used to create, manager, broadcast content owned and related to your business and aiming to increase sales through enhancing your brand image, broadcast promotions, advertise new products or promote slow moving goods inside and outside your company
Digital signage will reduce your communication, marketing and in-store advertising cost by reducing the time required to push new ads/promotions, and will reduce the cost of producing printed materials and the cost of distributing those materials to all your stores/branches.
Digital signage in most cases increases sales and reduces cost (time and money), using the above investment definition and a very simple equation:
Less Cost + More Sales = More Profit
The more profit you make the more your capital is being appreciated.
| | |
| --- | --- |
| Because the relation between TCO and ROI over time is an inverse relationship, it is true that in the first year the amount of investment you make on digital signage could be larger than traditional signage annual budgets; but, from the next year onwards you start on generating the return on the first year's investment. | * |
Our conclusion here is that digital signage ROI is more important than its TCO. However, the TCO is very important, but on the other hand the benefits your business gain from digital signage is massive not only in the sense of financial ROI but also and limited to:
Better brand image and recognition

Stronger brand emotional attachment

Higher customer satisfaction rate

Bigger average basket size/variety

Higher product or brand loyalty

Better educated customer

Reduce in-store advertising cost (Time and Money)

And many more…
At the end of the day digital signage is now playing a crucial role in today's marketing and communication strategies because shoppers expect a state-of-the-art shopping experience. Retail digital signage gives stores the edge they are looking for over the competition, helping to increase revenue while keeping costs under control.
About the Author
Mohamed Nashaat is a digital signage expert with 8 years of experience in the digital signage; he currently holds a Senior Technical Consultant in the leading digital signage provider in the Middle East
LIKE WHAT YOU'VE READ?
When you subscribe you will also join other Digital Signage readers who receive our content right in their mailbox. Good luck!