Guest Post: Integrating Digital Signage Advertising into Your Marketing Mix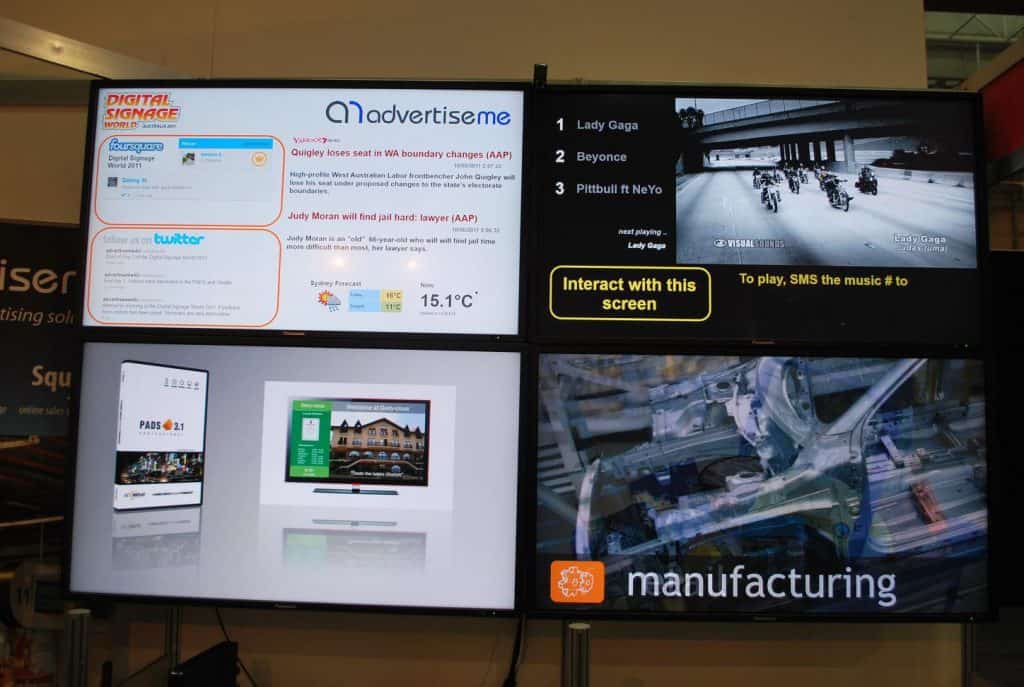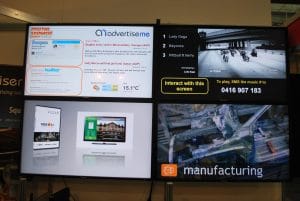 Today, "media" now includes more than just radio, magazines, newspapers and basic television networks.  The digital age has our minds racing with hundreds of daily impressions generated from Social Media, mobile devices and the Internet.  Gone are the days where a simple display ad or billboard will make a significant impact.  In fact, with so much being thrown our way, most consumers won't even notice an advertisement that is less than dynamic.  I can remember my college professors saying it takes an average of 7-10 impressions before a consumer actually recognizes or makes a connection with a product.  Thus, having a healthy "marketing mix" encompassing a variety of mediums is important.  Today, some experts are saying it now can take up to 15-20 impressions to actually reach a consumer.  If companies want to make an impact, they need to invest a lot more time and money in advertising and marketing than they ever have in the past.  With so many companies tightening their pocketbooks, this can present an interesting challenge.
I will admit, I was not a huge fan of digital signage until a few months ago when I saw some signs that really commanded my attention.  One was in a restaurant I went to often and it featured a few eye-catching ads that I actually wanted to take time to read. Since I went to the restaurant a couple times a month, the repetition of the ads ingrained those companies into my head.  So, now, if I happen to need maintenance to my pool, a therapeutic massage, lawn care or a manicure, I have a list of companies on the top of my head thanks to those digital signage advertisements.  In fact, I  immediately recognized the same lawn care company's coupon in a local mailer.  Now, they will probably be the first company I consider when I need lawn care services.
Digital signage should not be used as your single form of advertising, rather, it should complement the marketing strategies you already have in place.  I may have glossed right over the coupon for lawn care if I didn't already recognize their company logo from the digital signage.  Implemented correctly, digital signage can be a powerful marketing tool.  Below are some tips to consider when incorporating digital signage advertising into your marketing mix:
Communicate your company brand.

  Be sure your digital signage advertising communicates a message consistent with your other marketing efforts and reflects your company's colors, logos, etc.

Make your ad grab attention.

Too much text will kill an ad.  Use catchy or memorable titles, slogans or catch phrases.  Communicate your message graphically or with pictures. Consider hiring professional agency to help you develop dynamic content.

Call to action.

  This is one of the most basic elements of an ad – and one that is most often forgotten.  Make sure you give your audience a reason to call, stop by or visit your website.
The digital age has forced companies to explore unique advertising avenues.  Digital signage advertising, if implemented correctly as part of an overall marketing mix, often proves to be an affordable and attractive option, especially for small businesses.
 About the Author
Gina Smith writes freelance articles for magazines, online outlets and publications including Global Response. Smith covers the latest topics in the business, golf, tourism, technology and entertainment industries.
LIKE WHAT YOU'VE READ?
When you subscribe you will also join other Digital Signage readers who receive our content right in their mailbox. Good luck!