Interview with Riccardo from Edisonweb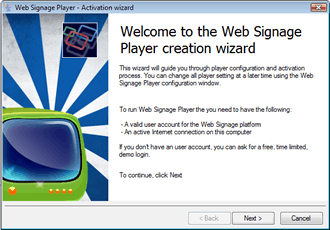 EZY: How did the company start and what was the inspiration behind the business?
R: Edisonweb was born in 1997 with a vision: one day the Internet would become the global operating system for business applications.
EZY: What digital signage products does the business sell?
R: Our digital signage suite is called Web Signage. Our aim was from the beginning to create a tool for proximity marketing that is interactive, dynamic and measurable.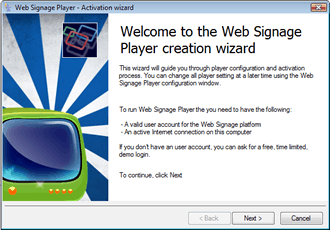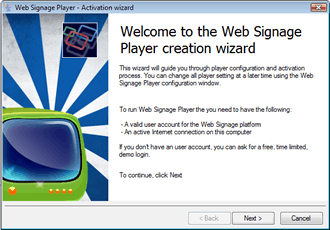 EZY: How long did it take to build the digital signage software packages?
R: The development started back in 2009. We could apply from the beginning new architectures and development technologies based on distributed systems and cloud computing.
EZY: Who are some of your biggest clients and how are they using your solution?
R: Pop Channel Srl, spin off of the Majrani Group, which is the leader in Italy for proximity marketing campaigns in large retail chains. POP is an interactive and customizable display for consumer goods that recognizes the viewer and displays the matching advertising message. More information about it can be found here: http://bit.ly/WoimFd
In the Doohsector, we have Levoip, a big american company that decided to use our platform to deploy one of the biggest networks in Italy. Another important client is Engineering SPA, one of the biggest SI in Europe, that is using our platform for internal communication projects. A relevant showcase is Avio Aerospace, which is creating a multimedial comunication circuit for all its branches worldwide.
EZY: For our viewers, are you able to demonstrate and showcase one of your products?
R: Yes (video link: http://vimeo.com/35681423). POP Channel is a case we are particularly proud of. We could design a customized solution to deliver the right ads to the right audience, enormously increasing the efficiency of the message and reducing almost to 0 the non relevant advertising. The next step will be to implement real time weather data and a revolutionary interaction technology through motion.
EZY: What are some of the product features that makes your business stand out from it's competitors?
R: Our biggest advantage is that our platform was designed from the beginning to be open and inter gradable with third party solutions. Web Signage is not only a Digital Signage platform, but can be the centerpiece and orchestrator of every Omnichannel strategy. The active cooperation with Universities and research center gives us a competitive edge and we have plenty of brainpower to develop innovative features.
EZY: How does Digital Proximity Marketing work? What hardware and software do you need?
R: We see Proximity Marketing as the bidirectional interaction with the customer at the point of sale. This is a part of the Omnichannel strategy, where Digital Signage is the epicenter of it. There are several interaction points with the customer: View (display and webcam), touch, QR code. Those data are processed in real time and can be connected with the existing Digital Asset Management or CRM of the customer. The orchestration of all those data delivers valuable information and insight. They also allow to implement a wealth of automatism that increase efficiency within any company.
EZY: How does your business ensure that your servers have the highest uptime?
R: We were worldwide the first Digital Signage Software provided as a service running on Microsoft Windows Azure. This guarantees the highest performance and reliability on the market, in all 5 continents.
EZY: For our techie readers, what is Windows Azure and how is your business using this platform?
R: Windows Azure is the cloud computing platform from Microsoft. Instead of installing our software on premises, the service is delivered from "the cloud". The advantages are enormous: our customers have a secure, reliable, performing and scalable infrastructure without the need of buying and maintaining their own server infrastructure. In this way they can concentrate on their core business, without the need of costly upfront investments and continous server maintenance.

EZY: I noticed your business is offering free Web Signage smartphone apps, are these tools useful to your client?
R: The Apps are useful for customers and integrators that have a big network. They can always check in real time the status of the player, its operating data and the last screenshot of the display.

EZY: Are you able to share some insights on the future of digital signage, as in what's the next "BIG THING"?
R: The "next big thing" is already here: Omnichannel. We were focusing on the Omnichannel strategy way before this concept was so widespread as today. Until now, most of the companies had at best a multi-channel strategy, where the sales and interaction process could be described as a series of silos not communicating with each other. Now the market is evolving to Omnichannel, where all the channels are interacting and communicating with each other. Therefore we are seeing the fusion between retail, web, social and mobile. Web Signage is the orchestrator of this data and interaction flow. The challenge has just begun.
About Web Signage


Web Signage, an integrated software platform complete with Digital Signage, Audio Diffusion and Proximity Marketing, allows you to easily and quickly create eye-catching multimedia contents, develop interactive kiosk applications, schedules and digital catalogues. Information and promotional clips are displayed on remote screens, audio players and, using the Bluetooth technology, on mobile devices.
LIKE WHAT YOU'VE READ?
When you subscribe you will also join other Digital Signage readers who receive our content right in their mailbox. Good luck!