Acquisition of PumpTV by Val Morgan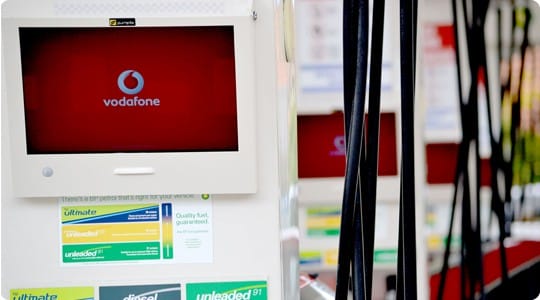 We've just received news that PumpTV (was probably the only company in Australia that had screens installed at petrol stations) was acquired by Val Morgan. This is big news because Pump TV has 800 screens across 100 petrol stations. In terms of viewer stats, this is approx 3.5 million customers per month.  Val Morgan already has the largest digital out of home presence in the Australian market, with approximately 2,000 screens across shopping centres, cinema foyers and now service stations.
From another article, PumpTV was already in sort of financial trouble so it made sense to sell this off to another company:
The Age article was ostensibly about another of Rickman's business ventures – a site-specific TV service installed into petrol bowsers, known as PumpTV, which has offices in Sydney and Melbourne and plans to "roll out over 400 petrol stations with more than 4,800 High Definition LCD TVs nationally" by this year.

While Rickman is not listed as a member of the PumpTV management on the company's website, United Warranties' national sales director, Teyghan Stadelbauer, is listed as the general manager of the company, while Byankah Stadelbauer is listed as the Victorian sales manager. Current.com.au understands that these two women are daughters of Vern Rickman.

Calls placed to PumpTV's head office in Sydney went unanswered today. Current.com.au has also contacted Vern Rickman for comment on the future of United Warranties

Source: http://www.current.com.au/2012/06/18/article/United-Warranties-owner-forced-to-close-restaurant-business/RWXRPXNOAS.html
LIKE WHAT YOU'VE READ?
When you subscribe you will also join other Digital Signage readers who receive our content right in their mailbox. Good luck!