AMA improves brand value by instilling pride in AMA members via the showcasing of community involvement and advocacy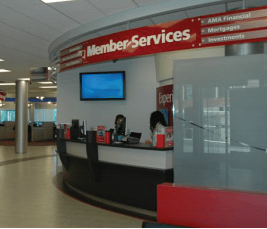 The Alberta Motor Association is a membership organization with more than 885,00 members. Since 1926, AMA has provided an extensive  and superior range of products and services promoting quality service, safety and protection for the member's piece of mind.  AMA is the province's leading advocate for motoring and related consumer issues and the premiere supplier of automotive and other travel services.  For over 80 years their members needs have always been at the forefront of their activities.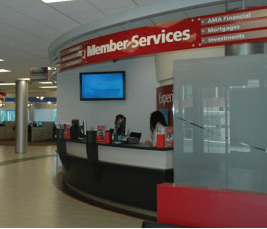 With that in mind, AMA embarked on a program to install ADFLOW's patented digital signage solution into its Edmonton stores. The Retail Digital Signage program has been designed to enhance the complete in-centre AMA  experience.  The goal was to create a retail environment focused on member experiences and awareness of AMA products, services, and commitment to the community.  The ditital signage project has achieved that goal with the placement of 42" and 52" intergrated high de?nition LCD displays within the retail merchandising area-including Travel, Registry and Insurance areas as well as the Main Reception area-to promote centre and region speci?c events as well as services o?ered by each department.
ADFLOW's technology delivers department-speci?c content to the entire centre engaging the members with informative and imaginative content and improving the in-centre retail experience by decreasing perceived wait times. The screens  have been strategically placed so that they are visible from all departments. The response has been extremely positive to the extent that the pilot project has been extednd to the entire AMA network.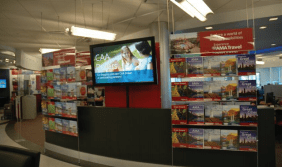 About ADFLOW Networks
Established in 2000 and a pioneer in the Digital Signage Industry, ADFLOW Networks has been providing award winning solutions including the development, deployment, and management of passive and interactive digital media networks. All of ADFLOW's Digital Signage networks are powered by ADFLOW's patented Dynamic Messaging System™. Headquartered in Burlington, ON, Canada with U.S. offices in Chicago, IL and Philadelphia, PA, ADFLOW has grown to become one of North America's largest Digital Signage and Interactive Kiosk providers.
LIKE WHAT YOU'VE READ?
When you subscribe you will also join other Digital Signage readers who receive our content right in their mailbox. Good luck!