Digital Signage Klip: Services Canada Stand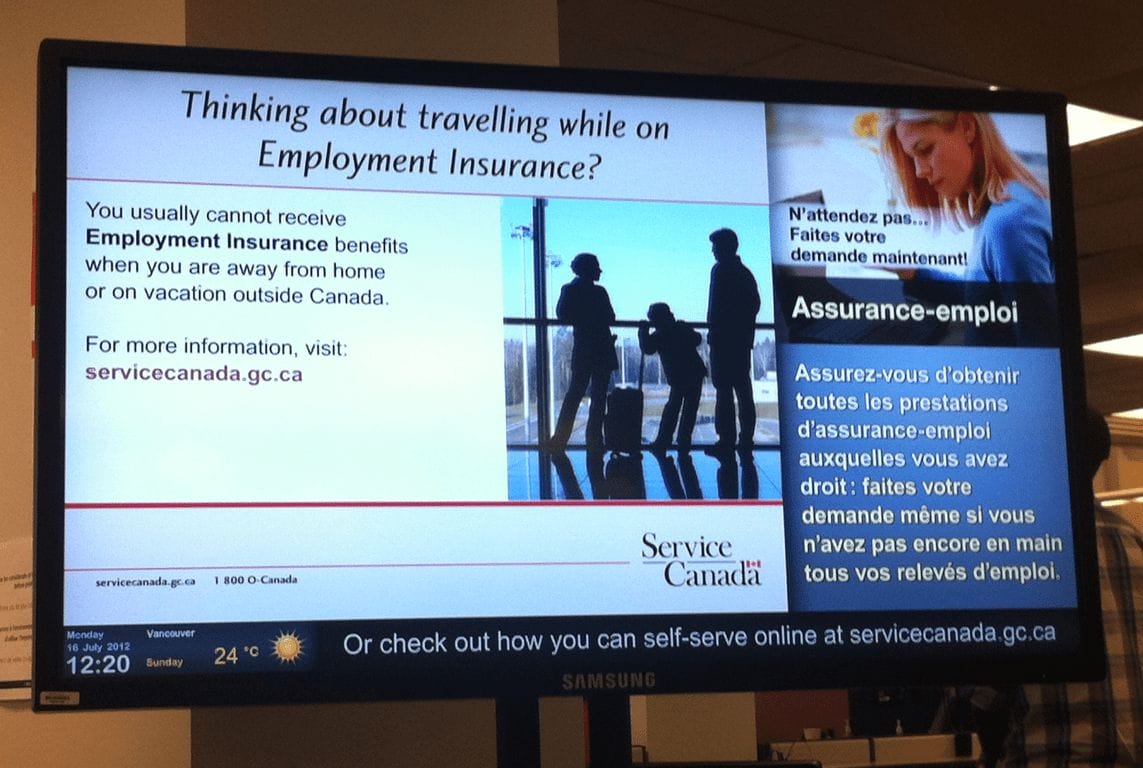 Digital Signage stands are much easier to install and setup. Have a look at this one from Services Canada. All you simply need to do is just plug power to it and off you go. You can also use the stand as a bin holder too.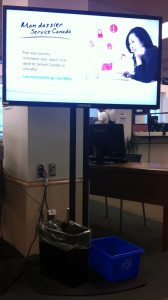 More importantly, lets have a quick look at the way the screen has been zoned. The top zone includes images and text. The bottom left hand corner has the date, time, weather and a scrolling ticker. It's a very simple but effective design.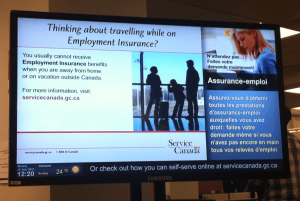 [sm_smlts_colorbox title="SEND US YOUR KLIP" color="#006cba"]If you would like to share your digital signage snap with us and the digital signage community, please send in your klips to info@digitalsignageblog.com with a brief of your snap, including location where it was taken, your name and/or business name.[/sm_smlts_colorbox]
LIKE WHAT YOU'VE READ?
When you subscribe you will also join other Digital Signage readers who receive our content right in their mailbox. Good luck!