Integrate Expo 2012 Australia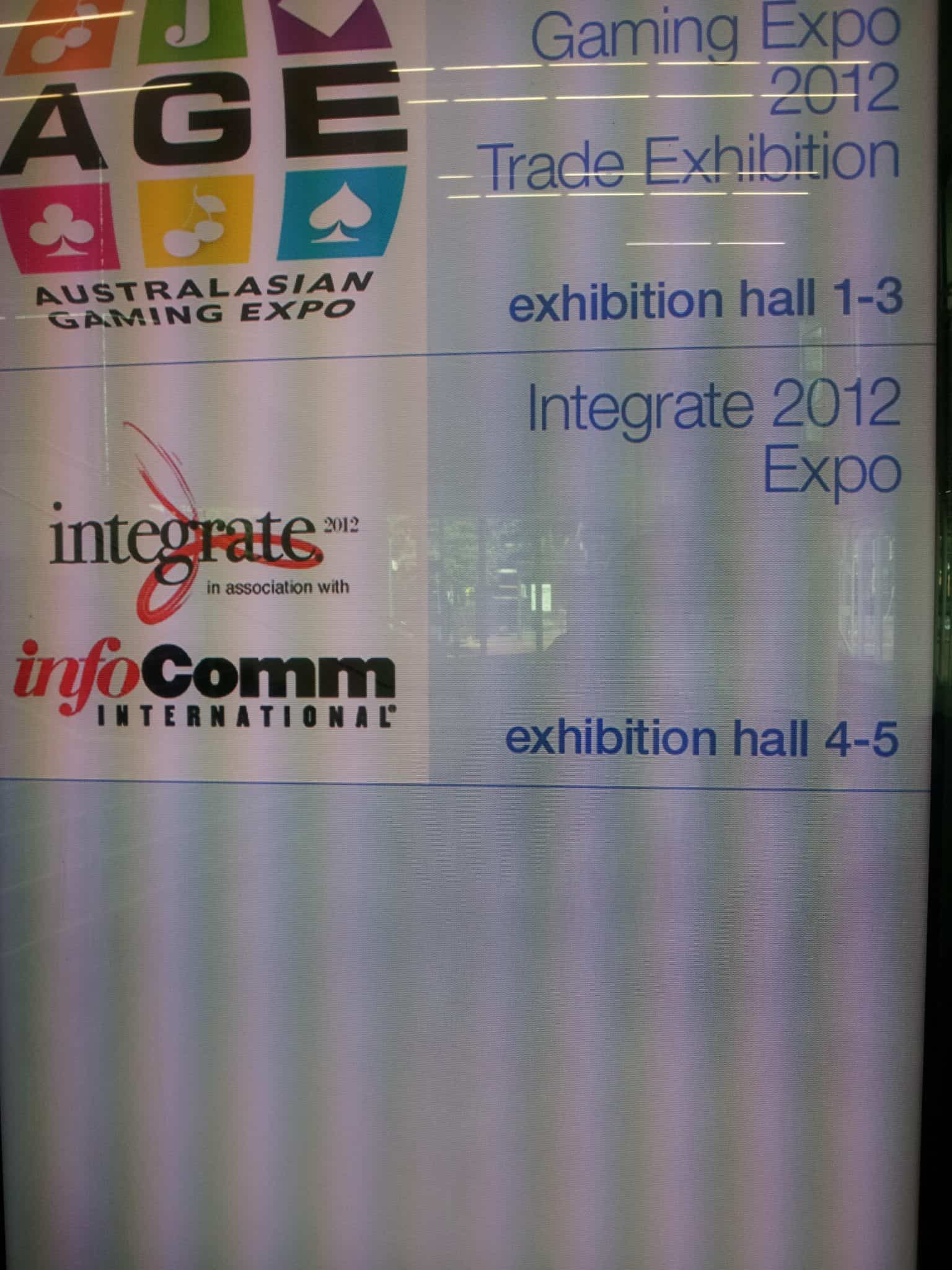 I generally don't attend the Integrate Expo in Australia as I always thought that it would be a waste of time especially since the Expo dedicated for the Audio Visual, Broadcasting and Entertainment Industry. But this year I changed my mind and decided to have a quick peek to see what was available in the Visual Display market. It was also a good opportunity to say hi to some of our display partners.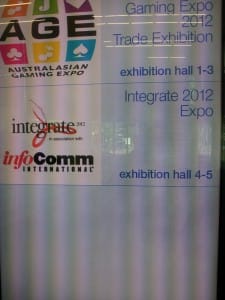 The event was held in the Sydney Convention and Exhibition centre at Darling Harbour, Australia. My goal was to at least visit all the main screen manufactures, Samsung, Sony, Panasonic, LG, NEC and Mitsubishi. And so I did.
What I noticed that was common with all of these manufacturers was that they provided your typical LCD, LED, Projectors, elearning boards, touchscreens and video walls.
Each Manufacturer showcased their video walls:
We also saw a demonstration of the Samsung Microsoft Surface – this was the first time I saw the system in action and it was pretty cool:
The only two companies that stood out for me was Samsung and LG with their transparent screens. Here's what I saw:
The LG Stand with a transparent screen
The  Samsung transparent screen
The idea behind the transparent screens is to be able to showcase the physical products at retail window fronts however, transparent displays have a wide range of use in all industry areas as an efficient tool for delivering information and communication. These panels can be applied to show windows, outdoor billboards, and in showcase events. Corporations and schools can also adopt the panel as an interactive communication device, which enables information to be displayed more effectively.
How does it work? A transparent LCD panel utilizes ambient light such as sunlight, which consequently reduces the power required since there is no backlight. Samsung's transparent LCD panel maximizes convenience for not only manufacturers but also consumers by incorporating the High Definition Multimedia Interface (HDMI) and the Universal Serial Bus (USB) interface. These panels come in two types, the black-and-white type and the color type, and has a contrast ratio of 500:1 with WSXGA+ (1680*1050) resolution.
The other cool solution I saw was the LG Stikus – this was an interactive way for retailers to engage customers by taking a photo of themselves and submitting it to a video wall. The interactive screen also had a few cool games, like you can select a boomerang and you can throw it to the other screens. According to the LG rep, this system can be customised to suit the retailers requirements.
At the Panasonic stand, I saw the biggest projector – it was big!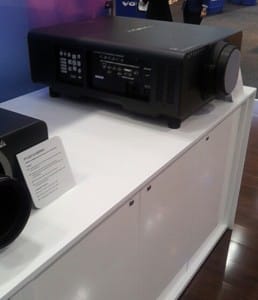 LIKE WHAT YOU'VE READ?
When you subscribe you will also join other Digital Signage readers who receive our content right in their mailbox. Good luck!