The New Digital Signage Blog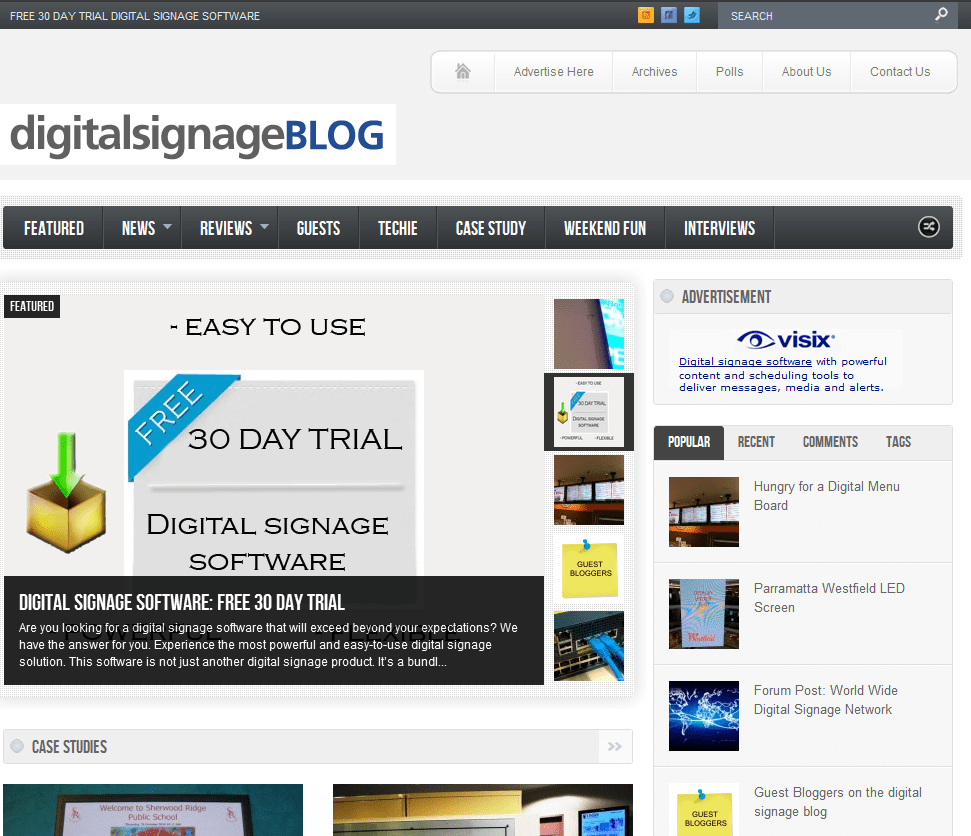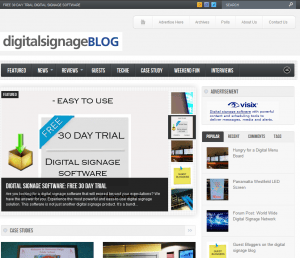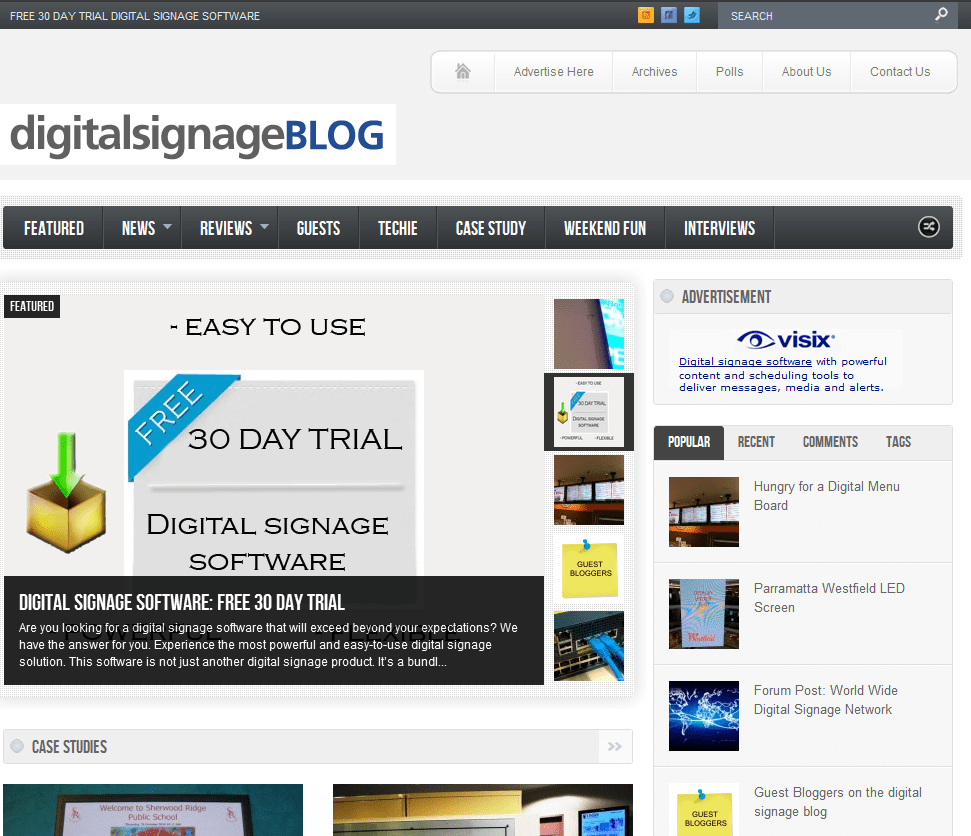 We worked hard over the weekend and managed to get our new site up and running. Like with any changes to a website, there were a few hurdles but putting that aside, all that hard work paid off. The new website looks and feels so much better especially with the inclusion of image/video thumbnails with each post. The website has a  fresh new look, updated content and improved functionality.
We are excited to launch our revitalized website. With more visual and dynamic content, the website engages visitors and connects them to the world of digital signage. The advanced navigation and site search are more user-friendly and enable users to reach their desired information faster. The new website raises awareness of the digital signage industry and reflects our strong commitment to technology and innovation.
We will be tweaking some aspects of the website such as the Reviews section in the next few weeks so keep a look out.
And yes, we do offer advertising and sponsorships packages on this website so let us know if you're interested.
Loading ...
LIKE WHAT YOU'VE READ?
When you subscribe you will also join other Digital Signage readers who receive our content right in their mailbox. Good luck!