Digital Signage Klip: Medical Centres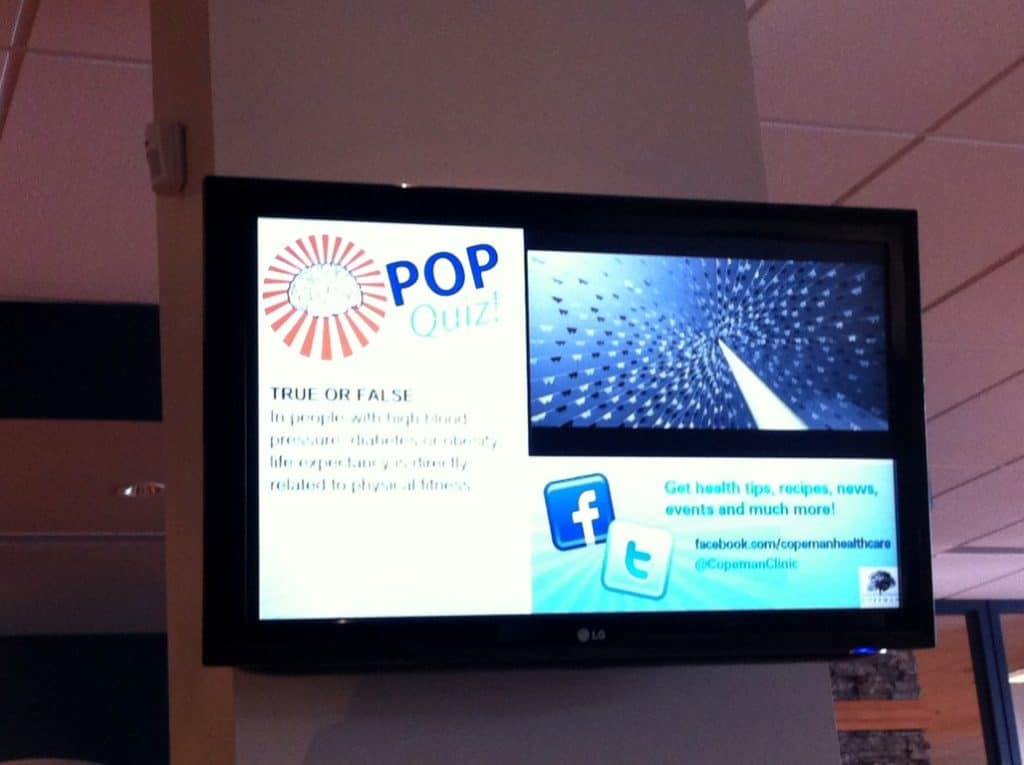 The experience and environment of a medical centre can sometimes be depressing and frustrating. Especially when you have a group of sick people all coughing and sneezing on each other and you have to patiently wait for 20 other people before you can seek medical attention. It has happened to you right?
One way to help improve the patient's waiting experience is to have Digital Signage to entertain and inform. Yes, that's right, by having digital signage in your medical centre you can potentially entertain your clients by showing live TV, advertisement, live polls and quizzes. With the right technology partner you may be even be able to:
use live polls and interact with your patients by using SMS
integrate your existing Queuing system and display this on the screens
Here's a picture of a medical centre screen that one of our readers send us. Thanks Anna, for sending us these images.
In this particular screen, we can see that there is a section for information (Quizzes), TV news on the top right, advertisements at the bottom (showing social media profiles)
[sm_smlts_colorbox title="SEND US YOUR KLIP" color="#006cba"]If you would like to share your digital signage snap with us and the digital signage community, please send in your klips to info@digitalsignageblog.com with a brief of your snap, including location where it was taken, your name and/or business name.[/sm_smlts_colorbox]
LIKE WHAT YOU'VE READ?
When you subscribe you will also join other Digital Signage readers who receive our content right in their mailbox. Good luck!