Samsung SUR40 with Microsoft Surface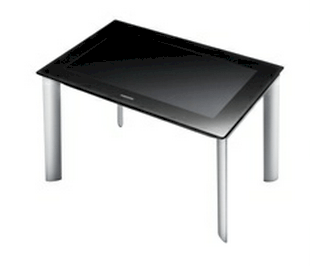 I've just noticed that the Samsung SUR40 with Microsoft Surface is now available for purchase in Australia – maybe it's been available for a while but this is the first time I've read or heard about it.
What is the Samsung SUR40?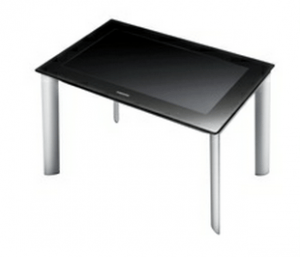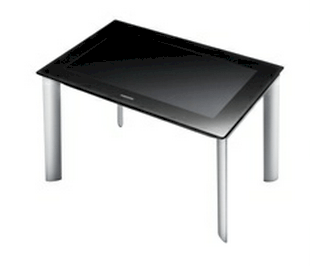 Samsung SUR40 is the new generation of Microsoft® Surface® experience featuring PixelSense™ technology, which gives LCD panels the power to see without the use of cameras. Building from the innovation of the first version of Microsoft® Surface® and Samsung's leading display technology, it is now possible for people to share, collaborate and explore together using a large, thin display that recognizes fingers, hands and other objects placed on the screen.
Key specifications
Shipment Weight : 42.5 Kg
Product Weight : 36.8 Kg
Resolution : 1,920 x 1,080
Screen Size : 40″
Product Dimensions (Without Stand) : 1,095 x 707.4 x 103.0 mm
Viewing Angle (H/V) : 178 / 178° (CR ? 10)
GPU : AMD HD6750M
CPU : Athlon X2 Dual-Core 245e (2.9GHz)
What is the Microsoft Surface?
Microsoft® Surface® provides business customers a premier touch-first experience for their end-users, built on the principles of direct interaction and together computing, with a new look and feel. It also allows commercial application developers to use a new version of the Microsoft® Surface® SDK and familiar Microsoft development tools to take full advantage of the massive multi-touch and object recognition capabilities of PixelSense™ and deliver experiences not possible on any other platform.
Here's a video describing the solution:
Want more info: http://www.samsunglfd.com/product/productList.do?cateSeq=27
LIKE WHAT YOU'VE READ?
When you subscribe you will also join other Digital Signage readers who receive our content right in their mailbox. Good luck!