Announcement: Shuttle launches new product XS36V – the perfect digital signage player
We have just received information that Shuttle has officially launched their new slim line product XS36V which is a perfect solution for digital signage. The Shuttle XS36V has been designed as a space saver so that it can be easily mounted behind the screen. It is powered by an Intel Atom D2700 dual-core processor with integrated GMA 3650 graphics. The fanless XS36V enables a virtually maintenance-free and noiseless environment. The 36 mm thin case of the XS36V provides room for one 2.5 inch hard disk or SSD. WLAN (n) and a 4-in-1 card reader are built in. The connectors include HDMI 1.3, DVI-D, D-Sub (VGA), 5x USB, Gigabit-LAN, audio ports and two RS232 COM ports for vertical market applications such as digital signage, POS, POI terminal and office PC.
Some of the features are:
Intel® Atom™ Processor Desktop Platform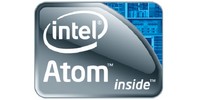 Intel® Atom™ processor desktop platform delivers an affordable entry-level desktop solution for basic computing. It's a balanced combination of power consumption and performance in a small form factor.
RS-232 Port(COM Port)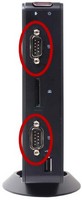 The XS36V features two RS-232 ports in the front panel thus support a wide variety of industrial automation applications.
VESA Mount Support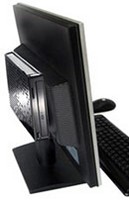 Designed to fit seamlessly into your lifestyle, the Shuttle XS36V is capable of mounting to the rear of a LCD monitor or a TV. This space saving capability makes it easy to fit into any of your environment.
Energy Saving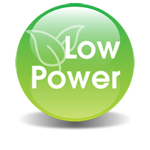 The XS36V consumes about 16-25* watts which makes its power consumption way less than a conventional desktop PC and saves your bill.
*Based on a configuration with 4GB of memory, 500GB hard disk and Windows 7 32 bit.
Intel® Cedar Trail-D Platform
The XS36V is equipped with the Intel® Cedar Trail D platform in thinner design that doesn't require a fan for cooling.
Dual Display Support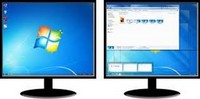 The XS36V supports the following video output combinations D-sub + DVI-D, D-sub + HDMI and DVI-D + HDMI. All of these combinations support mirror and extend mode. The integrated graphics supports multiple display support on up to two separate monitors via HDMI, DVI-D and D-Sub interfaces. This improves the capabilities and productivity of the user by allowing them to spread multiple windows over two monitors and view them simultaneously.
Fanless Design: Quiet and Dust-Free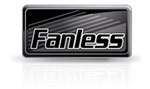 The Shuttle XS36V is designed as a fanless machine to ensure a quiet and dust-free operating environment. It is perfect to be used in noise-sensitive environments such as living rooms, hospitals, libraries etc.
24/7 nonstop operation

Shuttle XS36V is officially approved for 24/7 permanent operation. Thanks to its low power consumption and completely passively cooling, this PC runs highly reliable making it perfectly suitable for digital signage and other vertical applications.
We will soon be receiving this new unit so we can conduct a review so watch this space. But in the meantime for more product information visit the shuttle website here: http://global.shuttle.com/products/productsDetail?productId=1585
Contact your local distributor for product and pricing information.
LIKE WHAT YOU'VE READ?
When you subscribe you will also join other Digital Signage readers who receive our content right in their mailbox. Good luck!