Free Tools to remotely manage your Digital Signage Solution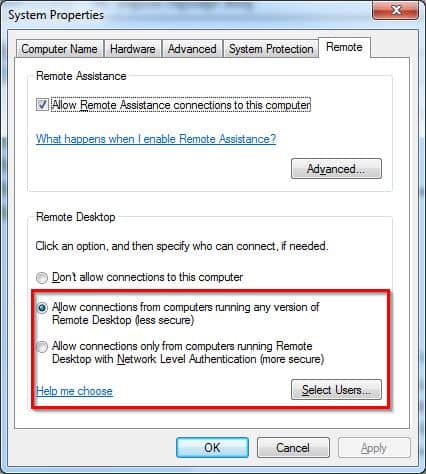 There are two basic  free tools that we use to remotely manage our digital signage solution – (this is when we use the Microsoft Windows Operating System), Remote Desktop and VNC:
Microsoft Remote Desktop
The first tool is the built in Microsoft Remote Desktop. This needs to be enabled in your Operating System by going to Control Panel – System – Remote Tab and click "Allow Connections from Computers running any version of Remote Desktop" for less secure connections or "Allow Connections only from computer running Remote Desktop with Network Level Authentication" for more secure connections.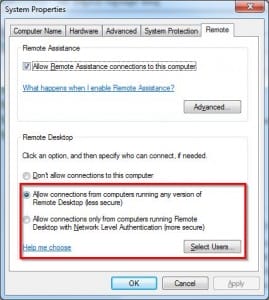 We generally use this tool on the server. The advantages of using this is that it's slightly faster than the second tool. There is also an option to connect your local drives to your remote pc which is great for transferring files.
VNC
There are several flavours of VNC (http://www.realvnc.com/) This software tool provides remote control of your digital signage player and basically allows you to see and interact with your digital signage software across any network. The one we use is called tightvnc (http://www.tightvnc.com/) and it is free for personal and commercial use. For managing the players, we recommend using this tool rather than remote desktop since it does not lock the remote PC.
For both tools, you'll need to make sure you have the relevant ports enabled on your firewall.
With VNC there seems to be a limit to 8 characters for the password but either way both tools are highly recommended.
LIKE WHAT YOU'VE READ?
When you subscribe you will also join other Digital Signage readers who receive our content right in their mailbox. Good luck!